The Bible says we are a chosen generation, a peculiar people, a royal priesthood and joint heirs with Christ Jesus. God celebrates His Highly beloved people. So there shall be showers of blessings for this is the Promise of God,. There shall be season's refreshing, sent from the Saviour above. Showers of blessings, showers of blessings we need. Mercy drops on us are falling but for God's Showers we plead. We trust God to supply all our needs by His Riches in Glory by Christ Jesus from heaven. God Faithfully is Pleased to Give all His Children good and perfect gifts in Jesus Name using people to bless.
Join to support a heavily pregnant mother who will deliver soon by November, 30th 2015. She grew up in care and has no biological family support. She has been through a lot but picked herself up by the Grace of God now as newly born again baby Christian. Be encouraged to help her to continue growing in the Lord to rebuild her life in Jesus Name.Our personal goal is get as many people to organise this private surprise baby shower party for her as soon as possible. She has no idea about this baby shower party idea I am planning for her.
I will also like to take this opportunity in advance to humbly request some items she needs for the baby and herself. I would like particularly to ask for sponsors on her behalf so that we can organise and give her respite rest to receive a safe place for her to be pampered, given a suitable massage, serenaded, given healthy treats to enjoy a good time before giving birth. Please sponsor to help with make over to help regain confidence due to pain and suffering. Whoever helps will have their names mentioned during party to promote their company or business for any baby items donated to her.
She needs help to make her feel good about herself and feel loved. She needs food and healthy drinks without alcohol for the guests with party favours. She has her personal tastes and colours so if possible she will gently prefer dresses for the baby girl, pink, peach, skirts, tights, no trousers please. Especially, the clothes for baby's next age sizes beyond zero-3 months would be best preferred due to growth spurt size of the baby. This baby is quite tall and big so needs bigger sizes to help her be mothered as anyone who has a child knows.
This is the time for her to get help with extra washing powder, food, recovery time after birth to become strong enough to raise her baby. My prayer is to surprise her by helping through the kind generous support of those interested in giving to help her.  Girl's celebrated encourage acceptance by those who feel that girls are less valuable than boys. Some cultures treat girls as not of high value or priceless gift of Godly asset to bless and honour the family.
Any gifts parcels or large gifts bought on her behalf will be stored and documented then handed to her during the baby showers party. Your support is appreciated so gifts will be displayed clearly labelled as coming from you if you choose to do so. She needs urgent help to feel reassured all is well. She is getting through emotional triggers as baby girl reminds her of childhood pain and problems. Yet worries about deep concerns of help with raising baby.
We want to surprise her as much as possible to make it fun for her. She suffers a lot of health issues during this pregnancy and has put up with more stress than necessary. So the purpose is to help lift up her spirit and help her feel better during birth. She needs urgent help to feel reassured that all is well. She is getting through many emotional triggers because the baby girl makes her worry deeply of concerned needs in raising her baby.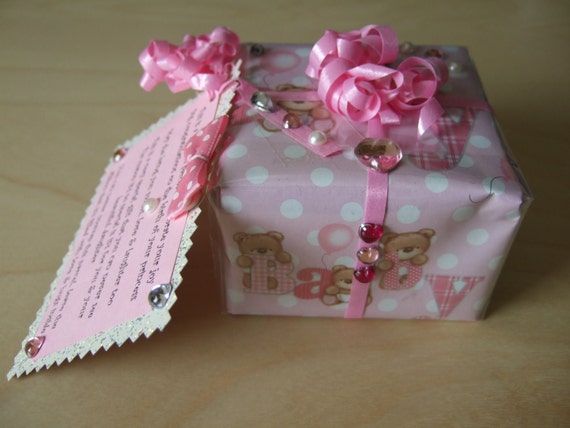 We will respect your privacy if you want to remain anonymous. Also, please help give, provide a good and memorable shower to bring joy to her and her baby. It will cheer her to overcome pre/post partum stress depression isolation after birth as she lost an excellent job so struggling to survive. So show human heartedness by the love of God to surely supplies needs in Jesus Name. We appreciate and thank you abundantly for supporting those in need through no fault of their own. The Bible says older believers build up younger ones by example in faith.
If you can, please help organise the party without letting her know in advance. We will ask her friends to find out from her discreetly her interests then surprise her with the party itself. No gift is too small or too large.  so please consider what you can donate to help her. Join to celebrate life to bring hope to let her know the world is still a lovely place despite adversity.
Priority needs include wardrobe for baby girl, storage for baby's items, push chair, cot, baby travel chair, blankets, paints foe decorating bedroom, winter clothes, baby warmers, feeding bottles, breast pumps, blankets, bedsheets, etc. God says let us do good to others especially those in the household of God. It  is necessary to get food donated to help feed family as zero hour job brings no income despite excellent qualifications. In addition, this brings friends and neighbours together to accomplish Godly goals of empathy and love.
If you interested in helping us with this event please let us know in time as the best time suitable for the party is getting close before her due date. Please donate directly or email what specifically you can do to help make this dream come true. Please send donations to help organise to surprise her by preparing in advance before hand. The word of God says which of you say you love people but leave them to starve in their time of need, Jesus said as you feed, quench thirst or provide the needs of the least in society you give to Jesus and lend to God.
We thank all those who care enough to express active love in action to help others in times like these. Thank you so much as your help is much appreciated. God abundantly bless you and reward you. We love you. We will let you know how things unfold, the reality and achievement of this baby shower dreams and update you of the birth and baby news as soon as it happens in due course. We trust God by the leading of the Holy Spirit to guide each person to donate as they so wish.

Thank you so much in advance for your help. We hope to help women deal with difficult moment in their lives to encourage them to see themselves as God's co-creator. We will prepare food for invited guest healthy beverages, deserts fruits. We need £500.00 for this event for meals, presents, gifts to educate invited young women on practical birth needs. This helps demonstrate the love of God to a lot of isolated people struggling to keep maintain families in difficult times.
Please help women suffering years of post natal depression. If not addressed early enough for prevention intervention it ruins the whole family. It will heal miserable emotional wounds, unbearable loss compounded by isolation stress of raising children. Please help bless her life to enjoy fun despite circumstances. Thank God for His abundant supernatural provisions in Jesus Name. God blessed this sister in Christ with many gifts to her and baby from guests. Praise, thanks, Glory be to God for answer to prayer as event was successfully organised to surprise and bless the family in Jesus Name and celebrate with friends, colleagues and family.