Christian believers in Christ in the grave wait for new glorified bodies like Jesus' Resurrected body during Rapture. John 5:25 & 5:28 says a time will come dead in graves will hear shout and come out of the graves in first resurrection. Jesus' Glorified body looks exactly as He lived so was seen and recognised, some touched His wounds and ate with Jesus on many occasions. Jesus went through the walls of a locked door of the Upper Room and interacted with people. 1 Thessalonians 4:14-17 says dead in Christ will rise first then we who are alive will be caught up together with them in the clouds to heaven. During Rapture Bible says in a twinkle of an eye the dead will arise alive first and given new glorified body with those alive before ascending to heaven. God will revitalise dead human figures to resurrect and make them alive again. In Matthew 27:52-53, Jesus' Resurrection manifested in graves opening and those buried came out of tombs alive. They came out of the graves and went into the HOLY CITY Jerusalem in Israel and appeared to many people. Godly bodies of many saints who died and decayed is clearly stated, came out of their graves alive, seen by many people. Matthew's statement said those who came out of opened graves, who had been buried went out alive to visit their families and loved ones so lived again. Jesus' death and Resurrection brought life as Ezekiel 37:1-14 miracle described in the valley of dry bones to prove RESURRECTION POWER of the Living God ALMIGHTY. In the same way, those who died in Christ will be resurrected in the Rapture alive into heaven. Glorified bodies like Jesus live on earth and heaven yet Rapture miracle sounds so impossible to some human minds, they say it will never happen. The thought of dead people coming alive again after so many years of passing as decayed bones is often dismissed. With GOD All Things ARE POSSIBLE as Jesus lives again after burial three days in the grave. Similarly resurrection of all dead in Christ will be happening during Rapture. When Jesus comes in the CLOUDS, Trumpet sounds and shout wakes the dead in Christ so they arise first to meet together with those alive in the air. The Rapture event is imminent but depends on God's timing alone. Eventually when Rapture happens people will recognise loved ones and reunite as a family. The most important point is that God's commands restores lives again. Numerous miracles of the dead raised to life is in Bible so all Christians in Christ will be resurrected in Rapture. As vision of Ezekiel 37:1-14 describes spiritual lives restored in the valley of dry bones so will Rapture be. It is significant and relevant to compare these processes described. Because they give insight to Rapture life resurrection although initially means nation restored to God. God will physically restore dead dry bones in Christ in graves in exactly the same way as dry bones in the valley. The Trumpet call sound heard from the four corners will bring dead back to life instantly like Ezekiel 37:1-14. Miracles of God often have precedence in Bible to encourage people to believe. The Spirit of God in mankind is eternal so never dies and this Spirit returns into dead people, wakes them up from death sleeplike coma alive. The vision shows life depends on God's Power not on circumstances of the people. Putting "breath" of God's Spirit into the bones shows God will restore them physically and spiritually. Those in Christ fulfill this prophecy with Israel when God will gather believers in Christ from all lands into heaven. Later Christ will return to establish His Millennial Kingdom in the land of Israel says Matthew 24:30–31. Human bodies as described in 1 Corinthians 15:42–53 are perishable, dishonourable and weak due to sin. Our glorified bodies will be imperishable, honourable and powerful. Our new bodies will be no longer mere "natural" bodies but "spiritual" bodies focussed on heavenly places, at one with Holy Spirit of God like Jesus' Glorified body. Resurrection of Jesus guarantees us that physical death in a grave is not the end. The body sleeps but the spirit soul goes to the LORD God as Philippians 1:20-24 stated. Awake and sing who who dwell in dust for yout dew like dew of herbs and earth shall cast out dead says Isaiah 26:19. Lord Jesus returns in cloud with spirit soul to raise the body in glory and unite body with soul as one being to share His Glory forever.
John 11:17-27 says Jesus is Resurrection and The Life 17 so Jesus found Lazarus was in the tomb four days. 18Bethany was near Jerusalem about two miles off 19 and many of the Jews came to Martha and Mary to console them concerning their brother.20 Martha heard Jesus was coming so went to meet Him, but Mary stayed at the house. 21 Martha said to Jesus, "Lord, if You had been here, my brother would not have died. 22 I know whatever You ask God HE will give You. 23 Jesus said to her, "Your brother will rise again."24 Martha said to Him, "I know he will rise in resurrection on the last day." 25 Jesus said to her, "I am the resurrection and the life; he who believes in Me will live even if he dies, 26 and all who live and believes in Me will never die. Do you believe this?" 27 She said to Him, "Yes, Lord I believe You are Christ, the Son of God who came to save the world." Jesus wept, prayed and thanked God for hearing His request so said, "Lazarus, come out." Immediately Lazarus walked out of the graves after he was buried four days. Events taking place in alignment with God's plans are unfolding daily to prepare people to get ready for the Rapture. Only God knows exact day, hour or time but it is good to educate yourself and be in the know to make informed choice. It is written in Ezekiel 37:1-14 in Bible describing detailed process God used to bring dry bones to life. The Hand of the LORD God came on Ezekiel in the Spirit of the LORD in the valley full of human bones. Ezekiel  was asked to cause dry bones to live again after all hope was lost. God asked Ezekiel, 'Son of man, can these bones live? Ezekiel answered, "O Lord God, You know." God said "Prophesy to these bones and say to them 'dry bones hear the word of the Lord! The LORD God said speak to these bones, "Surely to cause breath to enter you to live. I AM will put sinews on you to bring flesh on you to cover you with skin and put breath in you and you will live. Then you will know I AM the LORD. Ezekiel prophesied as commanded and there was noise and suddenly a rattling and the bones came together bone to bone so sinews and flesh came on them and skin covered them but there was no breath in them. God said to Ezekiel, "Prophesy breath, prophesy, son of man and say to breath, 'Thus says the LORD God, "Come from four winds, O breath and breathe on the slain that they will live." And so Ezekiel prophesied as God commanded and breath came into them and they lived and stood on their feet as an exceedingly great army. So God said, "Son of man, these bones are the whole house of Israel. They say, 'Our bones are dry, our hope is lost and so are cut off! Prophesy the LORD God says, "O My people I will open your graves and you come up from your graves, and bring you into land of Israel. You will know I AM the LORD when I open your graves O My people to bring you up from your graves. I will put My Spirit in you and you will live and I will place you in your own land. Then you will know I AM the LORD and spoken it and performed it," says the LORD." This Spiritual change is seen in physical manifestation of nation of Israel and all the nations on earth are grafted in Christ through God's Eternal covenant with Abraham. Just as a dead situations are restored to life so dead in Christ are restored to life in the Rapture as people believe. Some dead people are best preserved cardava seen waiting for resurrection if Godly believer in Christ. The body of a 2,000-year-old Chinese woman is most well-preserved mummy in the world. Xin Zhui died in 163 BC so found in 1971, her hair was intact, her skin was soft to the touch, and her veins still housed type-A blood.
More than 2,000 years old, Xin Zhui, also known as Lady Dai, is a mummified woman of China's Han dynasty (206 BC-220 AD) who still has her own hair, is soft to the touch, and has ligaments that still bend like a living person. She is widely recognized as the best-preserved human mummy in history.
This 15-year-old girl's remains frozen in cross-legged position until discovery in 1999. Another little girl's corpse called the Sleeping Beauty rests in little glass coffin deep in the Capuchin Monk Catacombs of Italy. She breathed her last in 1920 and General Lombardo was so undone by grief he decided he would not part with his daughter's remains no matter what it took. Result seen today in the world is little Rosalia's corpse.
Interestingly some think there will be no Rapture because flesh and blood cannot dwell in God's Kingdom. A new glorified body is given so it's not just a mere flesh and blood anymore. A body is renewed without sickness or body limitations so life is restored in perfect image of God without sin. As Ezekiel's Gospel message comes alive in living history of Israel so Christians in Christ will Rapture alive into heaven to escape GREAT TRIBULATIONS but God allows unbelievers to remain on earth according to their faith. Seek God in prayer to help you discern HIS SALVATION plan in Jesus Christ. Some bodies are preserved naturally without any chemicals or herbs used like Egyptian mummies. Others were preserved in formalin to keep the body in good shape without decay. True life stories exist of some graves exhumed accidentally by builders, explorers or relocation of cemeteries to new burial grounds. And during such occasions caskets unsealed by nails or due to decay if nails open. Such preserved bodies look as if just freshly buried so do not decay. Totally decayed bodies turned to dust, partially decomposed flesh or bodies preserved intact in Christ in God to be resurrected. Jesus said some people will be approved by God into an eternal life even without knowing so in advance. Due to their Godly works were recognised and accepted by God. People will be surprised to see such dead arise in the first resurrection Rapture at a Trumpet call with shout in the twinkle of an eye into heaven when Jesus comes with their spirit in CLOUDS. God still resurrects some people who are alive today in Name of Jesus Christ before Rapture.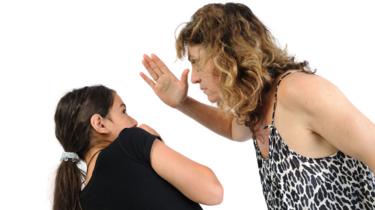 Smacking ban goes to public consultation. Plans to outlaw beating, slapping, kicking, smacking, spanking, whipping children in Wales are going out to a three-month consultation. The ministers said removing the defence of reasonable punishment would make it clear smacking is no longer acceptable. Charities including the NSPCC said this would bring Wales in line with dozens of other countries. But campaigners against the law fear it could criminalise ordinary parents. Minister for Children and Social Care, Huw Irranca-Davies, said: "As a parent of three boys myself, I know being a parent can sometimes be a challenging experience. "Our knowledge of what children need to grow and thrive has developed considerably over the last 20 years. We now know that physical punishment can have negative long-term impacts on a child's life chances and we also know it is an ineffective punishment."
Discipline is meted out by using alternative methods like, "grounding" punishment which means the child stays at home so cannot meet up with friends to go to cinema, party, or sleep over. The child's privileges like toys, games, computers, phones taken away or asked to stay alone isolated in their bedroom. Others sit in a corner alone for 5 minute to 15 minutes within sight of the adult to stay there based on their age  This helps calm a child down and diffuses tension but the child enjoys TV in bedroom or favourite toys, phone, computer, are taken away for a few days or months depending on what the child did. This happens often so some parents feel it is better than physically hitting them with a stick. Some do not have toys or own bedroom so parents find other ways like asking them to do chores they do not like to do to teach them a lesson. In other extreme cases the child may pay for items deliberately damaged in anger with pocket-money or mow the garden and lawn.
Scotland became the first part of the UK to confirm plans to outlaw smacking children last year. Now ministers in Wales want parents to choose "positive and more effective methods."Some people think carrots and sticks are choices that makes a difference depending on preference. The "rule of the thumb laws" made by Parliament allowed husband's to beat their wives with a stick the size of their thumb. God help the woman whose husband has the biggest thumb, you will not want to rub the wrong way. The proposed law would not involve creating a new offence but would instead remove the defence to the existing offences of assault and battery. So, any adult looking after a child would no longer be able to use physical or corporal punishment against them. Physical punishment has already been outlawed in schools and childcare facilities but Mr Irranca-Davies said it was time "to ensure it is no longer acceptable anywhere."
The Welsh Government is now allowed to legislate in areas of parental discipline, under the new Wales Act. The consultation runs until 2 April. The Bible says correct the child in love and not in anger because God Corrects those HE LOVES. So explain to the child you are not in a bad mood or hate them. Discipline must be done in context and effective against their behaviour. Mixed messages from parents does not clearly teach them why it is wrong to do something being punished and educate them on the effects of their action on their reputation, others and their peers and society in general. Safely nip the bad behaviour in the bud before it grows out of hand and becomes toxic and destructive. A lot of adults missed out on proper discipline as God said train the child so when they grow they will not depart from it. Children need to understand that discipline corrects and challenges bad behaviour so is not a negative cruel wicked vitriol. God tell parents in Bible not to provoke their children to anger so are to raise children to have consideration for others.
A recent TV documentary experimented the carrot and stick approach to see which was more effective. One group was harsh, relentless, no fun, almost military training style of elite soldiers. The other group observed a laissez faire approach, liberal, praising them, mingling appropriately. Both groups performed almost the same without any extra head start or advantage over the other. In extreme cases where a child's life or others are at risk, a meaningful discipline method is age appropriate and does not 'hurt' physically or kill them as happens sometimes. The stress and despair of the parents must never be put upon or projected on to the children. Parents with any psychological problems must seek therapy and not vent their anger on the children by harsh punishment in anger. In extreme cases children's hands are cut off as punishment for working too slowly or taking and eating food without first asking permission. Sometimes the health of children must be taken into account for suitable punishment. To stop lawlessness, recklessness of society children need discipline important for their future self-discipline to live peacefully with others in community. 
In Ghana the High Court ruled against smacking so children write apology letters. The Ho Polytechnic Basic School has instituted the writing of apology letters to replace corporal punishment in the school. Pupils now write apology letters, after a written report on the misdemeanor. So what does it mean to "spare the rod and spoil the child? This phrase "spare the rod and spoil the child means modern-day methods imply that if parents refuse to discipline unruly child the child will grow accustomed too set in ways too late to their change bad behaviour. Proverbs 13:24 says whoever spares the rod hates their children, but the one who corrects them loves them. This is not a licence for aggression and abuse of children for the slightest reason. Children lack FRONTAL CORTEX so do not fully understand life. So take time to make simple easy to understand visual images with rules to REMIND children. This can prevent forgetting rules and children will comply if the know the reasons why they are disciplined. Patents must set good examples to children.
Afterwards, explain again why disciplined, ask for apology from the child, hug and tell child you love them as is done in the UK.  Children mimic and copy adults so some behaviours reflect on the environment and the actions of the adults who need to set better examples and not pick on children mirroring their behaviour. Parent child bonding must not be destroyed by aggressive discipline or lack of discipline. The Bible says those who love their children care enough to discipline them. Whoever spares the rod hates child, but loves child if diligent to discipline child. A lot of brat, rude, bad behaviour can be traced to children left to own devices who grow up as Dennis the menace to society and untouchable majesty the child doted on by parents who think their beloved children do no wrong. This sensitive matter means each side is equally passionate about their approach. The danger is social workers called because of discipline the law 'criminalise' parents for training children for their own good. Yet some grow up and freely hit by batons for undealt with childhood issues.
Bible says the if a child listens and is disciplined that child lives long and it is well with that child. So discipline is not to inflict punishment for cruelty but to train a child into an upstanding valuable member of society. The purpose of discipline is to teach a child to understand the human rules and laws of society to fit in as an adult. Therefore unbred child will find the world harder than the child carefully trained from home to be self- aware and have self discipline and self respect. The world is full of untrained adults who act like children and have to nannied and apprenticed when they should be leaders helping other. The chaos in society and communities is because some have festered unruly children never disciplined because of saying " it hurts the parent too much to inflict pain" on a child. A trust worthy child is trained to fear God and respect fellow human beings and follow the golden rule. Vilifying parents for any form of discipline sends the wrong message to children who will grow up to make similar decisions in future.