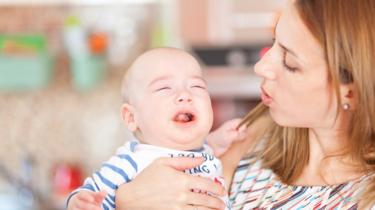 Singing speeds up' recovery from post-natal depression. Singing helps mothers recover from post-natal or post partum depression more quickly study suggests. Researchers found women who took part in group singing sessions with their babies experienced much faster improvement in their symptoms than those who did not. The study, published in the British Journal of Psychiatry, looked at 134 mothers with post-natal depression. Early recovery is seen to be crucial to limit effects on mother and baby. Post-natal depression is estimated to affect one in eight new mothers. And previous studies have indicated singing can help improve the mental health of older people and those with dementia, but this is the first controlled study of its effect on post-natal depression. The women were placed into three groups: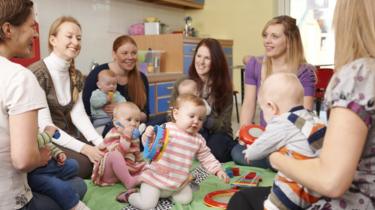 one took part in group singing
another took part in in creative play sessions
a third group received their usual care, which could include family support, antidepressants or mindfulness
The singing workshops saw the mothers learning lullabies and songs from around the world with their babies and creating new songs together about motherhood. And those with moderate to severe symptoms of post-natal depression reported a much faster improvement than mothers in the usual care and play groups. All the groups improved over the 10 weeks, but in the first six weeks, singing group already reported an average 35% decrease in depressive symptoms. The Principal investigator Dr Rosie Perkins said the study, although small, was significant because it was important to tackle the symptoms as quickly as possible. "Post-natal depression is debilitating for the mothers and their families. As research indicates some women think accessible singing with their baby helps speed up recovery at one of the most vulnerable times of their lives," she said. The lead author Dr Daisy Fancourt at University College London, said singing is another useful therapy to offer women.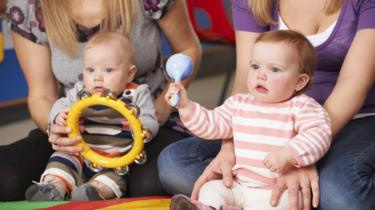 Many mothers have concerns about taking depression medication whilst breast-feeding and uptake of psychological therapies with new mothers is relatively low," she said. "These results are really exciting as suggests something as simple as referring mothers to this community activities could support their recovery." Dr Trudi Seneviratne, who chairs the Royal College of Psychiatrists' Perinatal Faculty, said: "It's exciting to hear about the growing evidence base for novel psychosocial interventions like singing to facilitate a more rapid recovery for women with post-natal depression. "I look forward to more work in this area in the future, as it will be enjoyed by both mothers and their babies."Since the study, Breathe Arts Health Research has started running singing workshops in partnership with the Guy's and St Thomas' NHS Foundation Trust for women with post-natal depression across the south London boroughs of Lambeth and Southwark. Community and socialising helps overcome isolation and loneliness of new mothers. The feel good factor of singing with the babies is definitely a win- win situation lifting the mood and going out of the home helps to lift their spirit too. Isolated mothers can organise own singing sessions with friends in communities and their babies benefit too from a calm, happy, relaxed mother. If child raising is recognised or considered as a valid hardwork and to celebrate mothers and carers the world will become a better and safer place. So families must be prioritised and to help mother's like Finland pays both parents to raise their children. Depression is caused by loneliness, pressure, stress of modern living without extended family support and children become depressed too. So it is good news to help mother's and also to improve motherhood as an honourable collaboration with God's idea to multiply to replenish the earth.