Seasonal Affective Disorder (SAD) used to affect me so badly at times I was in bed for days. Also known as the 'winter depression' is exacerbated by loss and grief, pain to become unfit and unwell not very actively doing any work for all such reasons or no particular reasons. I did not feel like bubbly self but wanted the curtains drawn during the daytime. I became unwell at times bed ridden for days. It happened consistently for years until my doctor told me about SAD as a condition that affects people during the cold months of transition from summer to winter. The body feels changes in the weather so responds in a different way making people feel sad, down, anxious and depressed. These changes happen so some people dread winter months of returning to work, school in September. Autumn to Winter shorter, colder days seem like a gloomy prospect. Autumn can worsen anxiety and depression as experts say, so why does it affect us and can we beat the blues. I discovered the reason was less Sunshine means less light affects brain parts that control mood swings when it is colder too. Some few people manage to escape into hot zones during winter months for a while. But few people are privileged to escape harsh cold winter. It affects people if too busy to take care of self in a healthy way. Being too busy doing too many things to manage own personal life due to the other demands on time and attention given others often seen as more urgent than own personal needs for quality time. Any yes person understands that trying to help others mostly in crises after waiting too long drains the mind and sometimes too late to seek help. During such times can feel obliged to jump in at deep end to rescue others until one has a burn out.
Realise doing so for years means hardly any time left to meet personal needs. Its really SAD that awoke me to change my lifestyle to be able to stay healthy to overcome SAD moments consistently. I discovered solutions that help deal with SAD by increasing light, strong light is helpful to provide similar effects of the Sunshine light. Special halogen lamp helps body to adapt to mood changes and mood swings as the light and heat combined transforms the brain. It is important to open the curtains to get Sunlight and fresh air. To wear a winter clothing suitable for the weather rather than about fashion and image. It is necessary to wear good soled shoes with foot warmer insoles to protect the feet from cold affecting brains neurons connected to the feet. A warm feet and hands, face equals good moods so cover up well in winter clothing. Although the Sun seems bright it is not really hot as in the summer months. If indoors and getting up to dress for the outdoors remember indoor room temperature is warmer so do not dress by indoor warm temperatures. Carry a spare clothings for any unpredictable changes in the weather to be safe than sorry. Be aware of the fabrics best for winter clothing and wear them earlier in Autumn than wait for coldest winter. This changed my life as body preserves summer heat throughout into winter not waiting for freezing cold months to put on warm clothes. My body and feet even sweat in winter as if still summer days. I am active in winter again eating healthier hot foods to keep my body temperature up. I ensure my sleep improves by time routine structure. My sleep pattern gets better by a set room conditions adapted to let body wind down to sleep better.
If not mind becomes fogged by lack of sleep, red eyes, inability to focus. Extra effort is required make changes to get better results, rest, rest, rest from exhaustion, tiredness, fatigue, stress, pressure, noise pollution, fuels SAD. Distract yourself by playing crosswords, puzzles to improve brain muscles. If not on any emergency standby call of duty it is wise to switch phone off at night. Tell all people to call you only at certain times unless it is an urgent call, cut down the online time to give your brain rest. If the work entails online duties cut down on the personal browsing for "fun" as mind overworked does not get rest to replenish brain cells and the tissues vital for your well-being. Resist urge to stay sloppy, unkempt unwashed, not getting out of bed with the curtains drawn in your comfort zone. Even if cannot afford hot bath daily, top and tail and change clothes. Do not let yourself drift into an oblivion by pity party feeling sorry for yourself. Invite people over to force you to make effort to do something, ask for help, maintain your home and ask any friends to bring meals to share. Bake or buy good meals to share, charities are serving food and food banks are helping help yourself. So important not to let life overwhelm you. A good friend surprised the depressed friend with this homemade cake though not valentine day to cheer friend up. 
Do not be so private or proud to isolate yourself and hide because you do not feel good, it only gets worse until some cannot leave the house for years. Go out frequently and spend quality time at home to rest. Its these combinations of outdoors and indoors that helps you to get better. Volunteer, if you have no job at the moment, offer to help neighbours to run errands for them, etc and get joy of building others up its a great healer of mood swings. As you step outside self to focus on others you bring joy to them and yourself. In turn, no more isolated, so belong to a choir, music group other community support project help change moods. Take good quality vitamins to boost body's energy level performance in winter months especially. Rest is very important to continue feeling better and emotionally stronger. Tell your friends and family about these changes asking them to help you keep up with the new plans you put in place. Exercise helps and keeping healthy friends to support you maintain changes is wonderful. You may help some improve their mood too. In extreme cases of clinically depressed people, doctors help with medication to lift the moods. So do not tough it out by yourself alone, seek help as I did years ago to share the results with you. If you have underlying deep-rooted causes of depression talking therapy or cognitive behaviour therapy required depending on issues dealt with. Remember to give place to God in Christ in life as it makes life easier to bear assured of eternal life.
As the weather is here to stay you must prepare to be able to function without blaming the weather. In fact changes in the weather is essential for carbon cycle regeneration so work with the weather not against it. "Every year I tell myself this is the last winter I can do in the UK," says Cal Strode, 25, who lives in London and has seasonal affective disorder (SAD), a condition can bring on low moods and depression during autumn and winter. "It's already starting to look darker and colder, and is when I tend to feel low and lack energy." SAD affects about one in 15 people in UK between the months of September and April, according to the NHS. For more serious sufferers, it can prevent people from functioning normally during the autumn and winter months and is thought to be caused by lack of light, as well as other factors such as colder temperatures and the return to normal routines. Anxiety UK, a mental health charity, also says it expects to receive more calls to its helpline in September saying far fewer people contact the charity about anxiety and depression when the sun is shining.
'My mood dropped'
Cal, who works for the Mental Health Foundation charity, was diagnosed with SAD six years ago when he was studying abroad in the US. "I was in San Diego and went home for Christmas, when suddenly my mood dropped and it felt like I had no energy to do anything," he says. "It was supposed to be a happy time with my family and celebrations but I was staying in bed until the late afternoon." With SAD, the lack of light is thought to affect the part of the brain that rules sleep and energy levels. As September looms, Cal plans to spend 45 minutes a day next to a light box to alleviate his symptoms, but admits finding the time can be uphill struggle. "Even on the way to work this week I thought this is such a beautiful day and my mood was so uplifted by it," he says.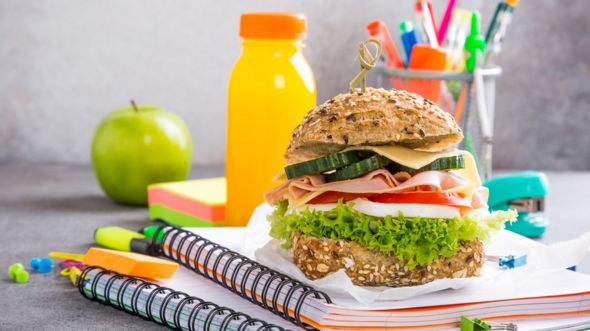 Back to school
Even for people without the disorder, September can be a difficult time as school starts and workplaces get busier. Added to this, the weather worsens, days get shorter, and it is a long wait until the next bank holiday over Christmas. "We see it every year; summer really does impact people's moods," says Nicky Lidbetter, chief executive of Anxiety UK. "People feel more resilient and able to cope when the sun is shining," says Ms Lidbetter. "Summer is a time when it's a more relaxed atmosphere in general, there is less traffic on the roads, it's not as structured." Autumn can leave us "pining that summer is gone", she says, especially if any grand plans failed to materialise. "Even if we left school a long time ago, September feels like a time to be more serious and that can instil a sense of anxiety," she says. But it is not all bad psychologists say we thrive on routine since it brings about structure and offers us a chance to be around people. "After a period of relaxation there's the stress of a new academic year, or work getting busy, but also healthy routines and habits," says Dr Sherylin Thompson, a counselling psychologist. "It can be worse if you're feeling stuck in the routine, and haven't got a choice, but it can be a chance to change things." She suggests preparing for September by picking a new challenge or vowing not to give up on a hobby or activity you did during summer. "Keep up health habits, keep up socialising that would usually revive you in good company," she says. Clinical psychologist Dr Camilla Rosan from Mental Health Foundation adds: "Over the summer people go on lots of holidays and they aren't always around, now's an opportunity to see friends." She recommends planning days in advance, including going to the gym and seeing people. "When the days are shorter, it is important to make a clear routine about when we're going to fit in exercise, get to the gym, see our friends," she says. "The weather and light might be stopping us from going outdoors, but stuck at home when it's dark and dismal into opportunity." Cal makes an effort to eat well and avoid comfort food during the autumn and winter months. "Some days I don't feel like I have the energy to cook, and you can crave fast foods high in fat and carbohydrates," he says. "I'll try to spend time over the weekends making something like a big bean stew that will last throughout week it is not sunshine but it helps." Recognise features of this condition affects extreme behaviours or perfectionist tendencies from childhood so deal with the root causes of anxiety.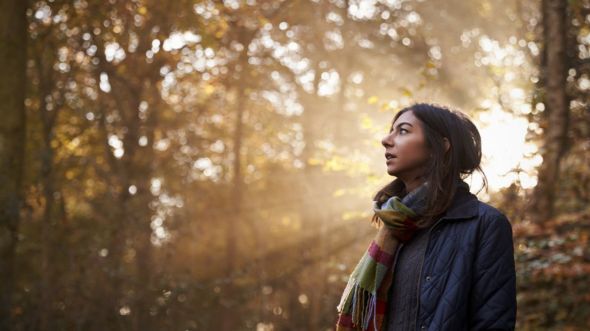 Listen to advise from the therapist to clarify thoughts in yout head. Not eating properly means losing weight which is very low for any healthy size suitable for you. Do not be angry if people say you are thin and be offended. Check if daily performances gets worse and worse and more more isolated to a point you identify not ok and not yourself anymore to completely lose yourself. Admitting issues helps to solves problems before it gets worse. Do not hide away and refuse to see anybody and stay in the bedroom thinking people are ashamed of you. Even in the depths of struggles set life goals to qualify and achieve a better you. Do not spent years trying to avoid to speaking anyone or be fluctuating in thought so not happy in yourself. Get a therapist at any point and start working through older issues that you may not realise exist affecting you. Deeper issues will be unravelled so things you never knew existed in your head to overcome anxiety depression. Clear your head and do not be forever angry and bitter, hot tempered, easily offended, narcissistic control freak, highstrung, uptight and explosive, raging inconsiderate temper tantrums, hysterical negative temperament anxiously living in fear and confused in thought. Do not be hyper alert feeling like being judged, on trial, scrutinized etc even fof helpful advise and support that enhances your welbeing. It is important not to project hurts or pain to those around because you blame all except yourself for all problems. Set long term and short life goals to achieve, be committed, disciplined, firm, filled with confidence. Understand the fickleness of human relationship require personal selfcontrol and tolerance. Search the meaning of your life to understand life on deeper level. Enjoy life, stay humble, encourage yourself in the Lord like King David did in his most formative years whether a young man or woman or adult. Remember, that the most permanent influences shaping your worldview is priceless quality time growing up in family. Do not become paranoid, shattered in the maelstrom of vengeful anger. Do not humiliate those who care or help you be strong when criticised. It is good to learn to survive on wits to develop emotional toughness not victim mentality but independence of thought. Reflect on ability to listen to other points of view without necessarily bowing to all of them. Learn to enjoy errors pointed out but not swayed too much by that. God corrects those HE LOVES so stand corrected and do not be obsessive about being always right. Just because so-and-so says something does not start weighing cost and benefit to lose appetite over it. Give in to good helpful advise to build you up. The Bible says give advise to a wise person and they thank you and become wiser. Give advise to a fool and he will hate you so choose your words carefully knowing when to apply golden rule in life at all times show kindness to even those who misunderstand your motives because you do things unto the LORD.
Rebloged and Updated