Jesus said earthquakes will precede His Second Coming to earth. Unlike other types of natural disasters earthquakes  happen at anytime, without any notice. So prepare earthquake drills and stay safe if in an earthquake zone. Here is what you should do: Drop down; take cover under desk or table and hold on. Stay indoors if safe until shaking stops and unsure it is safer to exit. If indoors stay away from bookcases or furniture that can fall on you. If inside a building safely stay where you are until shaking stops. Drop down onto your hands and knees so the earthquake does not knock you down. Cover your head and neck and with your arms to protect yourself from falling any debris. Hold on to firm or sturdy covering so move with it until the shaking stops.
If a building collapses go outdoors to safe open space to escape debris falling on you. So attention is focussed on saving lives from falling debris in an aftermath of earthquakes happening globally as reported all over the world. Modern buildings are reinforced with specially designed steel structures so a building can withstand the strong winds and forces of the earthquakes. Be aware and safe by preparing a basic survival portable emergency kit standing by for immediate use. Enjoy your life as you go about your business daily but also take God more seriously to remember that these earthquakes are warning signs of restructuring and reconstructing earth.
Sadly it gets worse before it gets better as earthquakes continue to happen as Jesus warned thousands of years ago in the Bible in advance. Scientist studying earthquakes explore more new ways to record the magnitude and analyse data from the core of the earth. Seismology drilling reaches deeper and deeper into the earth's core hoping to discover and understand earthquakes better to save many more lives during earthquakes and natural disasters. It is important to consider earthquakes are happening too rapidly to keep up with reporting them all listed here in this article. The recent ones this week include thunder damage and lightenings in England, eathquake in Greece and Turkey.
The earthquake triggered small tsunami causing a flooding in Bodrum and parts of Kos which took the brunt of impact with significant damage to lives and buildings. Such was the force of these earthquake that its impact was felt as far away as Rhodes and Crete. "Felt in Rhodes too. Pretty strong. Looked out the window to see waves in pool, Daniel Markham, councillor on Tonbridge and Malling Borough Council in Kent, said in a tweet. The shallow quake was only 6.2 miles below seabed but the quake, was felt across the Aegean coast. Though 6.2 miles below seabed as the US Geological Survey said, a seismologist told Greek television there was tsunami tidal wave about 28 inches (70 cm) high. Tourists were forced to flee their hotels when earthquake hit at 1.30am local time on Friday 10.31pm /GMT Thursday. People experienced more than 20 aftershocks throughout the night. The effects of the quake felt by people miles away from the epicentre. Many ran from homes or holiday apartments with pillows and blankets. Tens of thousands of tourists spent night outdoors on Kos, with many sleeping on sunbeds along beaches and in squares. There was rubble in street on the Greek island of Kos. More than 120 were injured on Kos. In Bodrum, around 80 people were treated in the hospital for their injuries as they tried to flee the quake. The injured including many tourists of various nationalities. Some injured on Kos had been trapped when buildings collapsed. Many people suffered broken bones, with a number in a serious condition.
Types of Powerful Seismic Activity. 
| Magnitude | Effects |
| --- | --- |
| 3 or less | Barely noticed by humans |
| 4 | Minor earthquake |
| 5 | Some property damage |
| 6 | Moderate earthquake, may cause a lot of damage in populated areas.The most powerful earthquake recorded in the UK had a magnitude of approximately 6.1 (Dogger Bank, 1931) |
| 7 | Strong earthquake with loss of life |
| 8 | Severe earthquake, huge loss of life and billions of pounds of property damage. The 1906 San Francisco earthquake measured 7.8 |
| 9 | Near total destruction, massive loss of life. The 2011 Japanese earthquake measured 9.0 on the Moment Magnitude Scale |
| 10+ | The Moment Magnitude Scale has no upper limit, although the most powerful earthquake ever recorded, in Chile 1960, measured 9.5 |
26,000+ lightnings in East England. 
There were more than 26,000 lightning strikes over East of England last night, with some properties damaged by the storms. The conditions caused power cuts and disruption to rail services because of damage to overhead lines. But why was there so much lightning? "Thunderstorms are made when the air goes up quickly, and very warm air at the surface with cold air above allowed the warm air to rise violently over a large area, creating these huge storms," said Jake Cope from the BBC Weather Centre. They were so long-lived because thunderstorms started 'back-building.' "This is the wind pushing the system along bumps into air flowing out of the rear of the storm and is again forced upwards, sustaining the rear edge of a cloud. In Bible in Acts 16:26 the word of God says, "Suddenly there was a great earthquake so foundations of prison was shaken and immediately all the doors were opened and every one's bands were loosed and they were set free. It is interesting to note earthquakes are seen as destructive instrument of death and damage yet used here by God to set Peter and Silas free. This is the same thing that happens when God's PRESENCE is announced before HIS Children by Earthquakes. Some Earthquakes do not to destroy people but indicate God's imminent Presence seen at Sinai and speaking to Elijah. Those ready for Jesus Coming will be set free and rejoice but others mourn for rejecting Yeshua the Son of God according to the Bible. It is good to use human and artificial knowledge to try to save mankind but God is the Ultimate Saviour through Jesus Christ and be sure you belong exclusively to God in Christ. This world and things of this world will pass away but the Word of God stands forever and ever. Historical records of the earthquake frequencies documented show since 2000 millennium earthquake jumped from 4000+ to 90000+ confirming the changes as sign of Jesus coming as the data table below shows: 
So again remember to prepare for an earthquake drill and stay safe in an earthquake zone. Here is what you should do: Drop down; take cover under a desk or table and hold on. Stay indoors if safe until the shaking stops and you are sure it is safer to exit. If indoors stay away from bookcases or furniture that can fall on you. While inside the building if safe stay where you are until shaking stops. Drop down onto your hands and knees so the earthquake does not knock you down. Cover your head and neck with your arms to protect yourself from falling debris. Hold on to firm or sturdy covering so you can move with it until the shaking stops. If a building collapses go outdoors to an open space to avoid debris falling on you. The windswept skein of mountains in India's Western Ghats, geologists are drilling Asia's most deepest boreholes in audacious attempt to unlock the mysteries of earthquakes. The site is Gothane, a table-top 3,051ft (930m)-high mountain in western state of Maharashtra lashed by the squally winds, ringed by looming wind farms and damp green forests populated by Asian antelopes, wild boars and deer. More significantly, the place is barely 10km (6.2 miles) from Koyna, the site of a devastating 6.3 magnitude earthquake in 1967 in 5 years after big, hydropower dam was built in the region. And the deepest holes so far drilled on table-top mountain in India is in Maharashtra.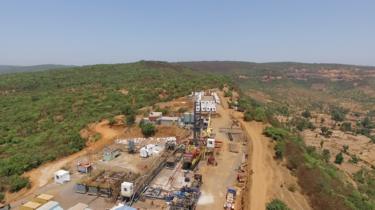 In December a quake killed 177 people, injured more than 2,000 others caused widespread damage and destruction. Mountains are ideal places to set up water reservoirs for generating electricity, but water pressure can build up in the pores of the Earth and stress the crust to danger levels. Quakes can also be triggered by mining, fracking (hydraulic fracturing to recover gas and oil from shale rock) or extracting water from under the ground. Geologists believe there are more than 100 sites around the world where quakes have been triggered by filling of water reservoirs. At Koyna, geologists say, earthquake activity began after the reservoir was filled with more than a trillion litres of water in 1962. Seismologist Harsh K Gupta says the Koyna region is best site anywhere in the world earthquake is observed.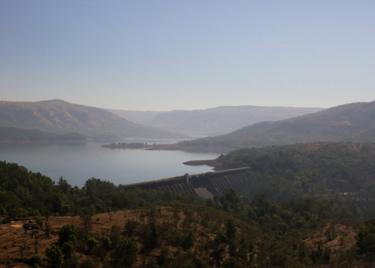 Image copyrightRAKESH P RAO Image caption. The quake at Koyna happened five years after the completion of a dam in the mountains No wonder that Koyna is one of the world's most persistent earthquake "hotspots." Between 1967 and 2017, the region has seen 22 quakes with magnitudes ranging from 5 to 5.9, and 400 quakes greater than magnitude 4. There several was several recorded smaller quakes. The depth of the epicentres have ranged from 2km to 10km. (The last recorded quake was of 3.8 magnitude on 3 June). These quakes have caused no recorded loss of life or property in the past decades. That's not all. In 1987, another reservoir was built on the Warna river, some 20km from Koyna. Six years later, there was a 5 magnitude quake near the reservoir. Most seismic instruments to measure quakes sit on the Earth's surface or in shallow boreholes. Scientists believe that by drilling deep into the Earth and placing instruments in the heart of a fault zone, they can monitor quake activity at very close quarters.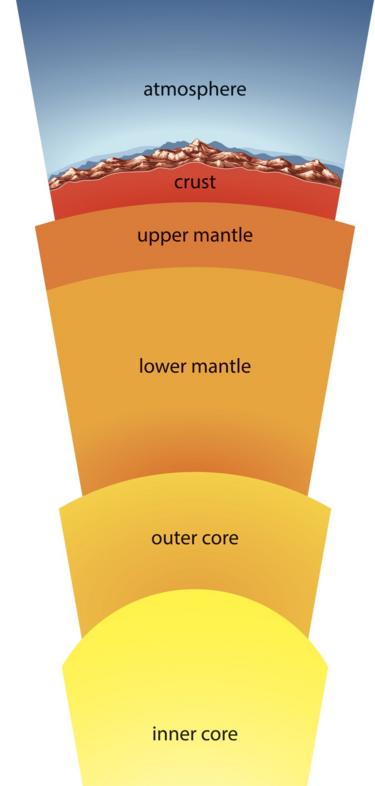 Indian geologists were clearly inspired by anambitious experiment by US scientists to drill directly into the San Andreas quake zone for a unique view of how earthquakes work. The crack in the Earth's surface, which runs through California, is one of the most studied faults on the planet. So between 2012 and 2014, geologists drilled up to depths of 1.5km at nine places in Koyna region to gather information on its geology. Last December, they began drilling the pilot borehole. This posed different challenges. Braving inclement weather, scientists trekked up 4km (2.4 miles) from the nearest muddy, red earth road to the top of the barren, wind-whipped mountain. Trucks trundled up through the blinding mist carrying an imposing 90-tonne, 86ft-high drilling rig, steel drilling pipes, mud and cement tanks and other vital equipment.
Tankers carried water every day for the 80-odd scientists and technicians who worked and stayed at site because, ironically, there was little groundwater in the mountain. Working 24/7 for six months on end, the drill dug deep into the Earth. When they finished in June, the rig had blasted its way through the hard rock and reached depths of 3km or nearly 10,000ft temperatures hover around 80C (176F). After monsoon rains end geologists will lower custommade sensors  thermometers, seismometers and stress meters – down the borehole.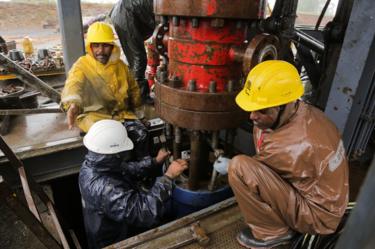 Image copyrightRAKESH P RAO Image captionDrilling deep boreholes is a challenging and expensive exercise.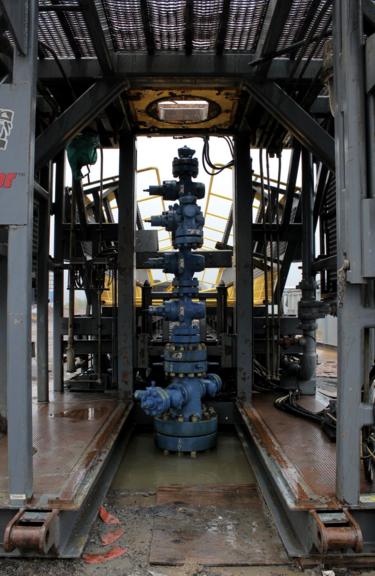 Image ANUSHREE FADNAVIS Image caption The deep borehole at Koyna has a diameter of an average effluent pipe. "Then we will have an observatory of depth to measure the changes in the physical, mechanical and chemical properties of rocks before, during, and after an earthquake. It is all very exciting," says geophysicist Dr Sukanta Roy, who is leading the project. That is not the end. If all goes well, next year geologists will drill deeper, reaching 5km or more than 15,000ft, in what will be India's deepest dig in hard rock. "That will be," says Dr Roy, "our main deep borehole observatory." Drilling deep boreholes for scientific research is not uncommon.
Iceland, geologists have drilled into the heart of a volcano. Scientists have also embarked on a controversial initiative to drill into a supervolcano beneath the Gulf of Naples. In 1961, American scientists attempted to drill into the mantle, which makes up the bulk of the planet's volume and mass. The deepest scientists have managed to penetrate is 12km at the Kola Superdeep Borehole in Russia – a paltry 0.2% of the way to the centre of the Earth. Critics of the Koyna project like Shyam Rai, a professor of earth sciences, wonder whether the deep borehole is worth its $73m (£56m) price tag. "The maximum intensity of quakes in Koyna is between 6 to 6.5 magnitude. It repeats itself once in several hundred years. The Himalayan region is prone to bigger quakes. Have we chosen the right place to drill?"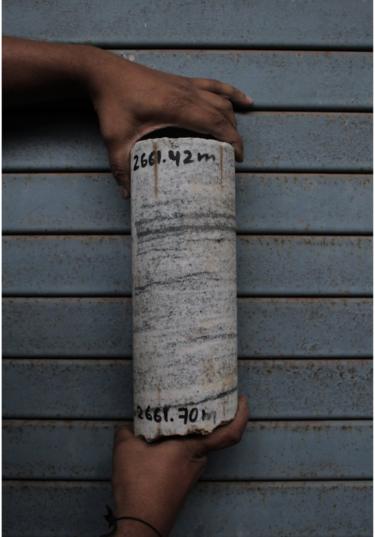 Image captionA sample of granite rock dating back to 2,500 million years has been taken out of the dig. Back at his laboratory in Karad, a sleepy, little town ringed by mountains and sugarcane farms, some 70km from the drill site, Dr Roy proudly shows me some rock samples that the dig has thrown up. Scientists from around the world have shown interest in the rocks: some want to look for rare bacteria; others want to examine whether they offer clues about an asteroid strike which wiped out dinosaurs. There are chunks of milky white and salmon pink and dark green granite which date back to 2,500 million years. Some of the rocks are topped by dark basalt from the lava that spewed out of a volcano in the region much later. "That was 65 million years ago," says Dr Roy. "When our instruments go down the hole they will be observing what these rocks are up to."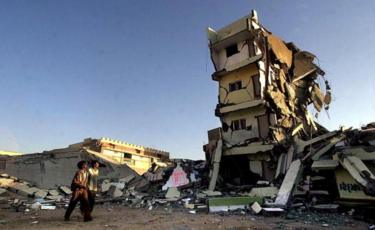 Image AFP Image captionNearly 20,000 people died in the Gujarat earthquake on 26 January 2001: An earthquake measuring magnitude 7.9 devastated much of Gujarat state in north-western India, killing nearly 20,000 people and making more than a million homeless. 18 September 2011 about 100 people were killed when a magnitude 6.9 quake struck the mountainous state of Sikkim in northeast India. 29 March 1999: Nearly 100 people died during after an earthquake measuring 6.8 on the Richter scale struck Chamoli in northern India. 30 September 1993: More than 10,000 people were killed when a magnitude 6.4 earthquake struck Maharashtra. 10 December 1967: 177 people died and more than 2,000 others were injured after 6.3 magnitude earthquake at Koyna in Maharashtra.15 January 1934: More than 30,000 people died in a 8.1 magnitude earthquake that hit the eastern state of Bihar.

Reblogged and Updated