Thank God Almighty for this amazing miracle rescue of the coach and Wild Boar team boys trapped in the cave in Thailand has made headlines all over the world. This miracle surpassed any past cave rescue missions so involved numerous international cave diving experts. Thanks to excellent teamwork, all managed to overcome overwhelming challenges to rescue team successfully. It is beyond any other previous daring rescues without precedence yet worked together to rescue the team and experts who risked their lives to save them. The poignant issue that stood out for me is a miracle of ability to communicate with  the two British cave divers who helped to rescue the team. How on earth would they understand each other without the only English speaker among. It would probably have caused further delays or complicated matters. In counselling the concept of entering cave means getting into the most painful areas of life one does not want address. The mountain in this case described as sleeping woman so symbolically her womb was entered. The flood birth water had to be drained so human life is born. Like a birthpang labour pain is unpredictable and time-consuming the process was daunting but by the Grace of God team delivered safely to the Glory of God.
The 12 boys were all rescued and taken to hospital to be checked with the coach and later released press conference. On 23 June, 12 boys and their football coach walked into cave after football practice in northern Thailand. The boys, who are part of the Moo Pa – Wild Boars  football team became trapped when heavy rains flooded the Tham Luang cave to cut off their escape route. All 12 boys and their coach have been freed from the cave. A few details about the group have been released. Here is what we know about the boys and their coach:
Chanin Vibulrungruang (Nickname: Titan), 11 is the youngest in the team, who played as a forward. Titan started playing football at seven before joining his school's sports club. He was later invited to join Wild Boars football club.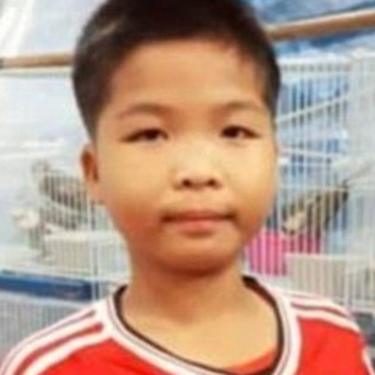 Panumas Sangdee (Nickname: Mig), 13. According to Nopparat Kantawong, the head coach of the football team, Mig is bigger than other kids his age, but he is agile. He is a defender for Wild Boars.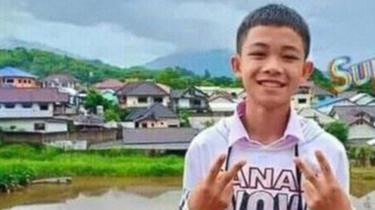 Duganpet Promtep (Nickname: Dom), 13 is a striker, and captain of the Wild Boars, Dom has reportedly been scouted by many professional clubs in Thailand. He is said to be motivator and respected by team for his football skills. Players on field need captain like him because sometimes a coach can't get in to solve their problems," Nopparat told the BBC.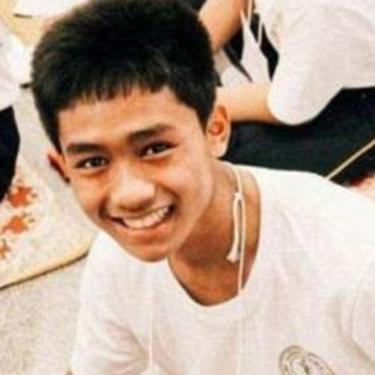 Adul Sam-on, 14 born in Myanmar's self-governing Wa State and left his family behind to get a better education in Thailand, according to reports. The left defender speaks Thai, Burmese, Chinese and English, and was the only one able to communicate with the British divers when the group was first discovered. While trapped in the cave, the boys and their relatives exchanged letters, carried by the rescue divers. Adul told his parents he missed them and not to worry. "Mum and Dad want to see your face," his parents wrote. "Mum and Dad pray for you and your friends, so we can see each other soon."  Adul is also a talented volleyball player – and part of a local team that came second in all of northern Thailand two years in a row, local teacher Bunjob Chai-arm told BBC. Adul said he learnt as a Christian in Church. So an amazing miracle the team gets on well together despite being from different faiths. This mutual respect is a great advantage and so its good to learn basic English.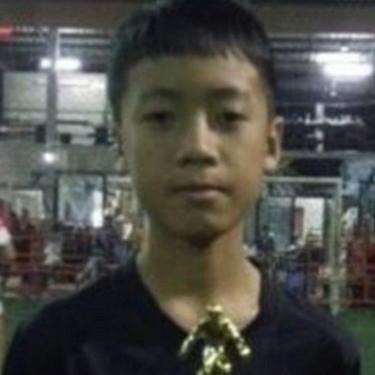 Somepong Jaiwong (Nickname: Pong), 13 is a cheerful boy who likes football, and all sports. He dreams of becoming a footballer for the Thai national team," his teacher Manutsanun Kuntun told AFP. The left winger wrote to parents from inside the cave, saying: "I love Dad and Mum. Don't worry about me, I'm safe." His parents replied: "Take good care of yourself and be strong said Dad and Mum and all are waiting for you."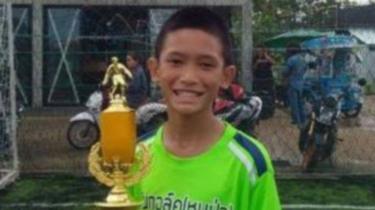 Mongkol Booneiam (Nickname: Mark), 12. Mark has been described by his teacher as a "very respectful" boy. He cheerful, energetic, very friendly, and likes football and volleyball, Bunjob Chai-arm told the BBC. Mark and his mother had moved to Thailand from Myanmar. He plays in same volleyball team as Adul. His father Thinnakorn Boonpiem told AFP that his son is a "good boy" who loves to study – almost as much as football.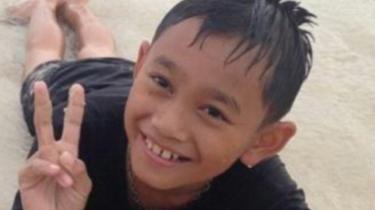 Nattawut Takamrong (Nickname: Tern), 14. In a letter to his parents, Tern told them not to worry about him. The defender wrote he missed his parents and grandparents, but "Tern can take care of myself. "Dad and mum are not angry at you and do not blame you," his parents replied, adding that they were waiting for him "in front of the cave."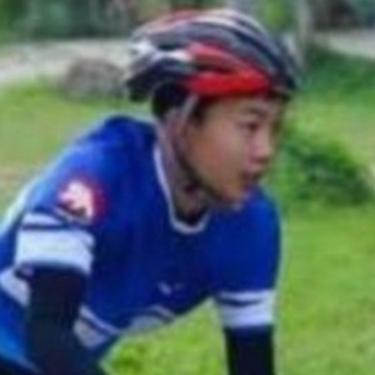 Peerapat Sompiangjai (Nickname: Night), 17. Night plays as right winger on the team. He went missing on his birthday and his parents say they are still waiting to hold his party. According to reports, the boys went into the cave to celebrate Night's birthday. They were said to have brought treats and snacks along with them. The supplies probably helped sustain group in the many days spent trapped inside the cave. Sittthisak Sawanrak, who goes to the same cycling club as Night, describes him as "a great lad who just loves to cycle and play football."He's a quiet boy – doesn't talk much, but a very good, polite boy," he told the BBC. In a letter to his parents from the cave, Night wrote: "Night loves everyone" and drew several hearts.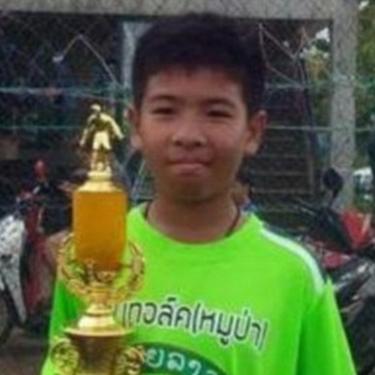 Ekarat Wongsukchan (Nickname: Bew), 14. Bew is the goalkeeper of the team. In a letter to his mother, Bew promised to help her sell things at her shop once he was rescued.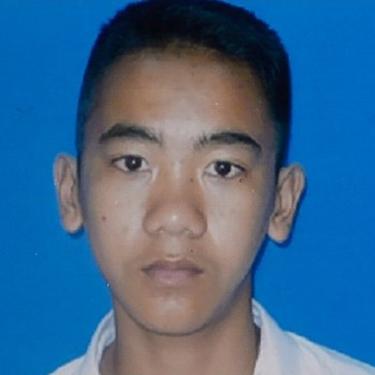 Prajak Sutham (Nickname: Note), 15. Note is described by family friends as a "smart, quiet guy who loves sport and supports Chiang Rai United." Family friend Ponrawee Tachavandee told the BBC he was "shocked" when he learned Note was trapped. "I didn't expect he would go inside cave." Rinlinee Sombat, who works in the same garage as Note's father, describes him as a kind boy who takes care of his two-year-old sister, and enjoys playing with her young son. He is a smart kid, when you teach him how to fix something in garage learns how to do it after just one go," she told the BBC.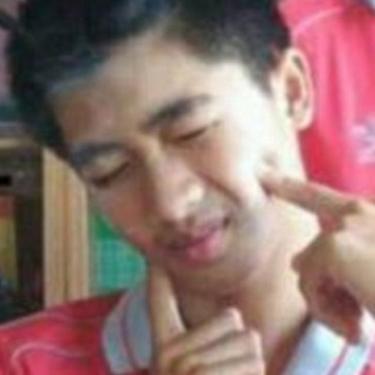 Pipat Pho (Nickname: Nick), 15 in his letter, Nick told his parents he wants to go for Mookatha, or Thai barbeque, when he comes out of the cave. "Nick loves Mum, Dad and siblings," he wrote, alongside a drawing of a heart.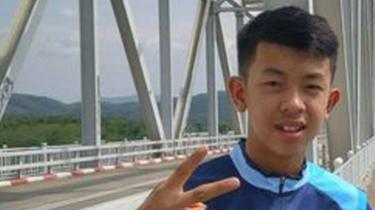 Pornchai Kamluang (Nickname: Tee), 16. Tee is a defender for the Wild Boars. "Don't worry, I'm very happy", said Tee in a letter to his parents.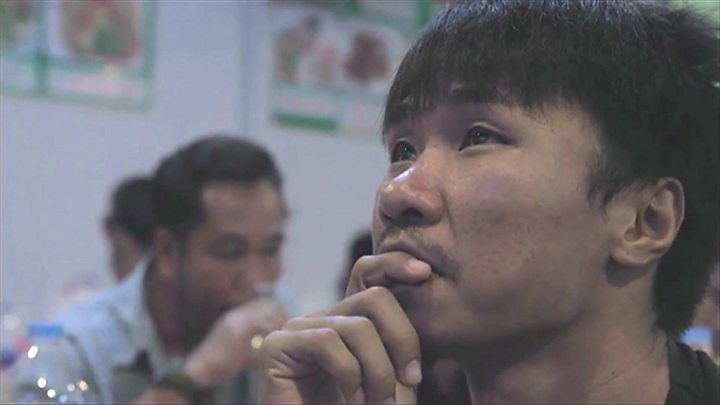 The mood was tense as people waited for news of high-risk operation. The Assistant coach Ekapol Chantawong (Nickname: Ake), 25. Ake reportedly born in Myanmar and lost his parents at a young age. Before becoming a football coach, spent several years as a Buddhist monk, and learnt to conserve energy by restricting movements and meditating. According to local news reports, taught these techniques to the boys in the cave. In his letter, Ake apologised to parents for taking boys into cave network, but many replied to say they did not blame him. "I promise I will take care of the kids as best as I can," Ake wrote.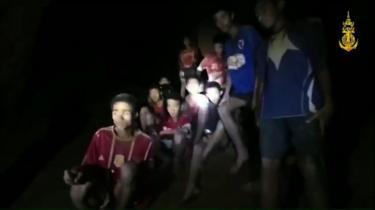 The group of boys and their coach were found after nine days. Some media reports suggest that when the group was found Ake was the weakest, having refused to eat any of the food they had brought with them, giving it instead to the boys. His note aincluded a message to his aunt and grandmother, informing them that he was "fine." Do not worry too much about me. Take good care of your health," he wrote, adding: "Please prepare vegetable juice and pork rind for me to eat when I get out. Thanks."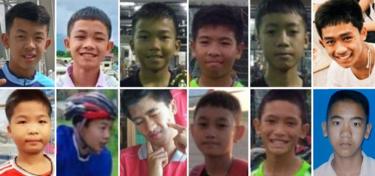 Thank God meant finally, they had been found. Two British Mr Volanthen and Richard Stanton were in the cave after being called in by Thai authorities with another British caving expert Robert Harper. The trio arrived in Thailand 3 days after football team went missing. More than 1,000 people were involved in operation from all over the world.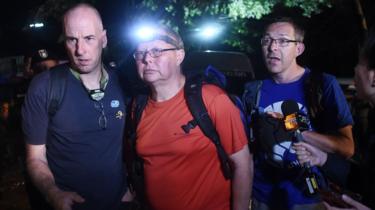 (From Left to right) Richard Stanton, Robert Harper and John Volanthen. The British Cave Rescue Council (BCRC) – the body for voluntary underground rescue in British Isles in contact with British divers since the return. Bill Whitehouse, council's vice chairman, said the men described dive as "gnarly" in an email, meaning there were complications and problems.  It was 11 hour round trip, involving a 1.5km passage, flooded open he told BBC's Breakfast.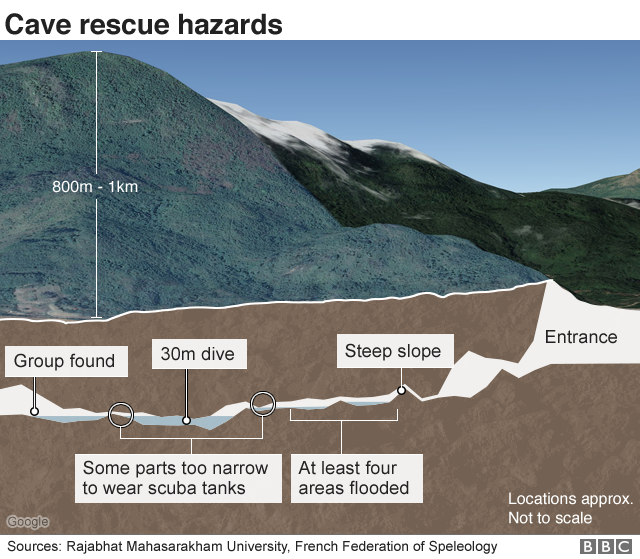 On hearing the boys were found, Mr Whitehouse said: "It was really quite a moment, I can tell you." However, he said that "moment of euphoria" for the divers and the boys would have been followed by: "Now what?"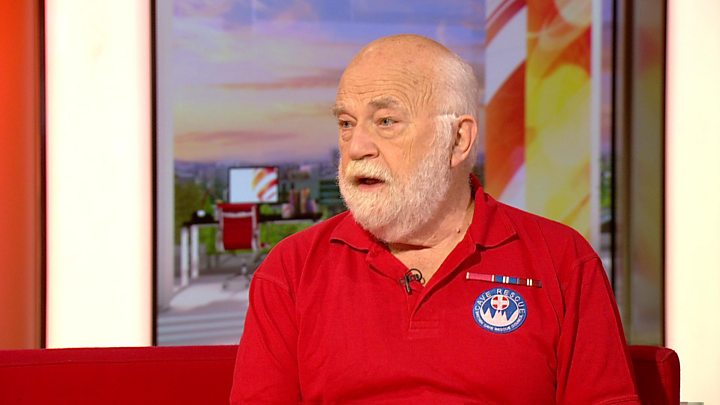 Bill Whitehouse of British Cave Rescue Council was in touch with the divers. Around 4,000 volunteers worked to clean up the area around cave which was battered by relays of rescuers, volunteers and news crews.
What we know about trio
Mr Volanthen and Mr Stanton are part of the South and Mid Wales Cave Rescue Team. John and Rick involved in a good number of rescues over the years, and they've got lot of personal expertise to take to Thailand," the team's chairman, Gary Mitchell, said. In France in 2010 the pair were part of a team attempting to rescue a trapped diver. Mr Stanton, a retired firefighter from Coventry, was also involved in the rescue of six British cavers in Mexico in 2004.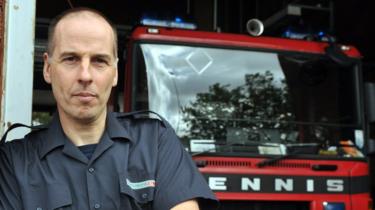 Richard Stanton was made an MBE in recognition of his cave diving rescue services. During that rescue Mr Stanton was able to persuade one of the group – who was terrified of water – to make a 180-metre dive out of the cave, the West Midlands Fire Service said. In a 2007 interview, he said he became interested in diving after watching a programme called "Underground Eiger" as a child. He joined caving and diving clubs at university. Speaking to the BBC in 2004 he described difficulties of navigating caves: "When people land on the moon they had a map, they knew where they were going but in cave if you're beyond known limit of the cave, nobody knows where it goes, you don't know what will happen round the corner." Mr Stanton was made an MBE in the New Year's Honours List at the end of 2012 for his cave diving rescue services.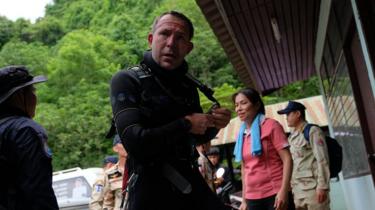 John Volanthen is a member of South and Mid Wales Cave Rescue Team. Mr Volanthen is an IT consultant based in Bristol but who grew up in Brighton. He started caving as a scout. Spoke to the Sunday Times in 2013, said cave rescue required calm heads."Panic adrenalines are great in certain situations but not in cave-diving," he said. "The last thing you want is an adrenaline whatsoever." He added: "cave diving is like a puzzle with fox, chicken and grain, not dangerous if you do it right." According to an online profile, Mr Volanthen runs marathons and ultra-marathons. He joked "he runs to eat more biscuits." His mother Jill said she felt 'absolute pride' over son's role in rescue effort in Thailand.
Artists rallied together to create mural to commemorate event by various team members showing cave rescuers and the supporting teams that helped to achieve this miracle. The rescue teams included local divers and a cave doctor from Australia and soldiers volunteers, whole Thailand nation plus all nations helped in the search and rescue of 12 teenage boys and football coach who disappeared into a cave network in Thailand. Professional divers helped to find the group but high water and the mud in narrow passages drove them back when Jonathan Head was with search teams. Eventually the Wild Boar team was safely rescued after 17 days in the cave and now back home, thanks and Glory to God. In life people descend into emotional trauma caves sometimes requiring whole lot of global specialists to understand daring missions to help overcome. Counselling demands people be willing to let in others to dig deeper to deal with the hidden cave issues affecting your life. Despite opening up and feeling vulnerable it is worthwhile getting help. Everyone in life most of the time needs somebody so all others are in it together whether inside or on the outside cave it takes mutual support to survive daily challenges in life.
More on this story
Thai boys and parents send letters of love & reassurance 

7 July 2018

Video

Thai cave: Wife and father mourn 'hero' diver on 

9 July 2018

Thailand cave rescue: Community united in hope 

6 July 2018
Brits helped find boys 

3 July 2018