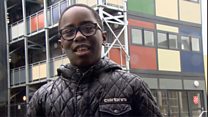 Malachi's tooth fairy cash helps create a £5m homeless centre now opened in east London. He gave £5 donation when 5 years old to the Salvation Army with a note and prayer to "use it to buy a house for homeless" people. Now at ten-years-old Malachi's donated tooth fairy money to Salvation Army was topped up by the Redbridge Council and Salvation Army to create Malachi's Place on the freeland donated. The building's 42 flats helps  homeless people get a home in Ilford in new housing for tenants. This shows no gifts are too small to help tackle poverty or homelessness in the world.
Wolverhampton Wanderers donated thousands of pieces of some protective equipment to health teams in response to the coronavirus epidemic. The club and owners Fosun donated 2,300 items. Medical coveralls and 1,000 N95 masks were among items distributed to Royal Wolverhampton NHS Trust and public health teams. Executive chairman Jeff Shi said the club would do "all it can" to support doctors or community workers. Landlords of pub forced to close set up a service delivering fruit and vegetables to NHS and healthcare workers. Bradley Richards and Trina Lake set up a stall by their pub in Costessey, near Norwich, on Wednesday after deciding to sell the groceries. Ms Lake said they then struck on the idea of delivering food to health workers after spotting a nurse's plea. A  fair trade coffee roaster pays fair prices to poor lower income farmers featured in Equator set up from the home garage. Grew to unique excellent tasting coffee talked about where their coffee comes from offers kind of level of service big guys don't. Customers responded to that so simply trying to be the local versions of big company this unique selling point helps or would be unable to compete.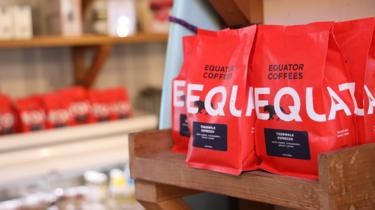 Fans of coffee include top US chefs and  Equator is unusual in coffee shop sector all staff have access to health insurance. "It's expensive but health insurance is a right of all Americans," says Helen. "Any CEO who has a private plane and people working for them uninsured is running their business wrong turned their focus to opening retail cafe to close a revenue gap created by losing La Boulange," says Helen. In first year of business we didn't show sales growth but added a million dollars new business that year.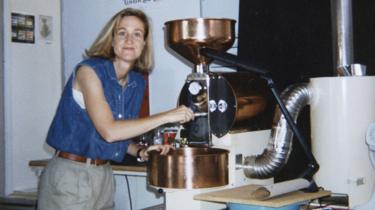 The first roasted coffee beans in garage but increased so Equator grown to 155 employees across eight retail stores in the San Francisco Bay Area, with three new branches opening. This shows if a door closes another opens by hardwork if willing to start all over using the skills acquired. Some retrain to improve new abilities yo adapt to current changes.

This story from a new mini-series called Paths to Success of Coffee expert Willem Boot, founder of Boot Coffee, a company trains people to work in the industry. He says Equator stands against competitors because of the quality of staff. " People working for them are coffee dedicated, socially minded, kind human beings. It is these qualities that define the essence of the Equator coffee experience."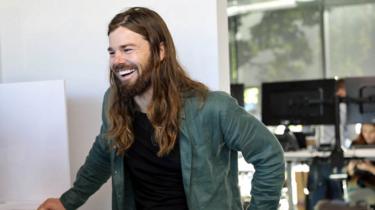 Dan Price boss' card payment company in Seattle introduced $70,000 minimum salary for all of his 120 staff – and took a pay cut of $1m. Five years later he's still on the minimum salary, and says the gamble has paid off. Dan Price was hiking with his friend Valerie in the Cascade mountains looms majestically over Seattle as he had an uncomfortable revelation. As they walked, she told him that her life was in chaos her landlord had put her monthly rent up by $200 and she was struggling to pay her bills. It made Price angry. Valerie, who he had once dated, had served for 11 years in the military, doing two tours in Iraq, and was now working 50 hours a week in two jobs to make ends meet. "She is somebody for whom service, honour and hard work just defines who she is as a person," he says. Though she was earning around $40,000 a year in Seattle t wasn't enough to afford a decent home. He was angry that the world had become such an unequal place. And suddenly it struck him that he was part of the problem. At 31, Price was millionaire. His company, Gravity Payments, set up as a teen had about 2,000 customers and an estimated worth of millions of dollars. Though he earned $1.1m a year Valerie brought home to him lots of his staff must be struggling – and he decided to change that. Raised in deeply Christian, rural Idaho, Dan Price is upbeat and positive, generous in his praise of others and impeccably polite has become crusader against inequality in the US. "People are starving or being laid off or being taken advantage of, so that somebody can have a penthouse at the top of a tower in New York with gold chairs. "We're glorifying greed all the time as a society, in our culture. And, you know, the Forbes list is the worst example – 'Bill Gates has passed Jeff Bezos as the richest man.' Who cares!?"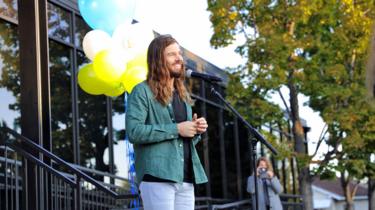 Before 1995 poorest half of population of the United States earned a greater share of national wealth than richest 1%, he points out. That year the tables turned so top 1% earned more than the bottom 50%. And the gap is continuing to widen. In 1965, CEOs in US earned 20 times more than average worker but by 2015 it had risen to 300 times (in the UK, the bosses of FTSE 100 companies now earn 117 times salary of their average worker). Breathing in crisp mountain air as he hiked with Valerie, Price had an idea. He read a study by Nobel prize-winner economist Daniel Kahneman and Angus Deaton, looked at how much money an American needs to be happy. Promised Valerie he would significantly raise minimum salary at Gravity. After crunching the numbers, he arrived at the figure of $70,000. He realised that he would not have to slash his salary, but mortgage his two houses or give up his stocks and savings. He gathered his staff together and gave them the news. He'd expected scenes of celebration, but at first announcement floated in the room  was an anti-climax, Price says. He had to repeat himself before the enormity of what was happening landed. Five years later, Dan laughs about the fact that he missed a key point in the Princeton professors' research. The amount they people need to be happy was $75,000. A third of workers at company's salaries doubled Gravity transforms Headcount doubled and value of payment company processes rose $3.8bn a year to $10.2bn. Other metrics Price is more proud of is "before $70,000 minimum wage, having between zero and two babies born per year amongst team," he says. "Since the announcement and it's been only about four-and-a-half years we've had more than 40 babies."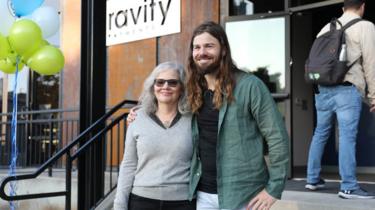 Dan Price with his mother. More than 10% of the company have been able to buy their own home, in one of the US's most expensive cities for renters. Before the figure was less than 1%. "There was a bit of concern amongst pontificators out there that people would squander any gains that they would have. And we've really seen the opposite," Price says. The amount of money employees are voluntarily putting into their own pension funds has more than doubled and 70% of employees say they've paid off debt. Price did get a lot of flak. Along with hundreds of letters of support, and magazine cover labelled him "America's best boss" many of Gravity's customers wrote handwritten letters objected its a political statement. At the time, Seattle was debating increase to the minimum wage to $15, making it highest in the US at the time. Small business owners were fighting it, claiming they would go out of business. A right-wing radio pundit, Rush Limbaugh, Price listened to daily in childhood, called him a communist. "I hope this company is a case study in MBA programmes on how socialism does not work because it's going to fail," he said. Two senior Gravity employees resigned in protest. They weren't happy salaries of junior staff jump overnight, argued it will make them lazy, company uncompetitive but it hasn't happened.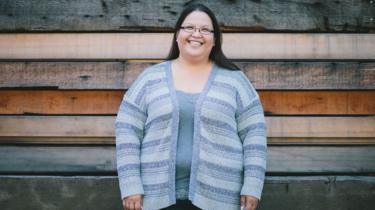 Rosita Barlow, director of sales, Gravity, says since salaries were raised junior colleagues pull more weight. "When money is not at the forefront of your mind when you're doing your job, it allows you to be more passionate about what motivates you," she says. Senior staff found their workload reduced. They're under less pressure and can do things like take all of the holiday leave to which they are entitled. Price tells the story about one staff member who works in Gravity's call centre. "He was commuting over an hour and a half a day," he says. "He was worried that during his commute he was going to blow out a tyre and not have enough money to fix that tyre. He was stressing about it every day." When his salary was raised to $70,000 this man moved closer to the office, now he spends more money on his health, he exercises every day and eats more healthily. "We had another gentleman on a similar team and he literally lost more than 50lb (22kg)," he says. Others report spending more time with their families or helping their parents pay off debt. "We saw, everyday, effects of giving somebody freedom," Price says. He thinks it is why Gravity is making more money than ever. Raising salaries didn't change people's motivation staff were already motivated to work hard it increased what he calls their capability. "You're not thinking I go to work because I have to make money," Rosita Barlow agrees. "Now it's become focused on 'How do I do good work?'" Barlow has been with Gravity since the early days and knows Price wasn't always so generous. And he acknowledges himself a time in the wake of 2008 financial crisis when he was obsessed with saving money. The downturn in the US economy decimated Gravity's customer base and its income fell by 20%. Business logic would have dictated letting go about 12 of the company's 35 staff, but instead Price focused on cutting costs. After five tense months, the company started turning a profit again, but Price was profoundly spooked, and kept salaries low. At this time Rosita Barlow was experiencing her own financial problems, secretly working at McDonald's outside work hours. When McDonald's offered her a promotion, she left a training manual on her desk at Gravity, and someone spotted it. Her bosses called her in for a meeting. "They sat me down and my immediate reaction was to cry," Barlow says. She thought she is fired. Instead they told her to figure out how much money she'd need to stay on at the company and they raised her salary to $40,000. "I was impressed and proud of her and mad at myself," Price says. It took him a few more years to grasp the scale of problem among his staff. "Most were too intimidated to come to me and tell me how a lack of pay was hurting them," he says. Before 2015, he already begun giving employees 20% annual pay rises. But it was his conversation with Valerie that convinced him to go further. Price hopes Gravity's example leads to far-reaching global changes in US business. He's deeply disappointed and sad this hasn't happened. Some did like PharmaLogics in Boston raised the minimum salary to $50,000, Rented.com in Atlanta raised theirs too. He believes by means of online lobbying influenced Amazon's decisions to raise minimum wage. He hopes a widespread structural change takes place all over the world. It blesses the company to bring increases.  And it's changed my perspective on things because I believed through the actions that I did and that other people could do, that we could turn the tide on income inequality." The change has had profound effect on Price's lifestyle. And  before taking a pay cut, Price was cliché of a young white tech millionaire, lived in beautiful house overlooking Seattle's Puget Sound and he drank champagne in expensive restaurants. Afterwards, he rented his house out on Airbnb to help stay afloat. A group of employees became sick of watching him turn up at work in a 12-year-old Audi and secretly clubbed together to buy him a new car.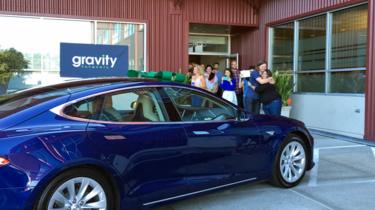 A film posted on YouTube follows one of the group, Alyssa O'Neal's schemes with her colleagues to surprise him with the car. "I feel like this is the ultimate way to say thank you for all the sacrifices he's made and any of the negative stuff he's had to deal with," she says. Price walks out of the office into the car park, sees the car, starts crying. Five years later Price still on Gravity's minimum salary, says he's more fulfilled than he ever was when he was earning millions though it's not all easy. "There's tests every day," he says. "I'm the same age as Mark Zuckerberg and in dark moments I think, 'I want to be just as rich as Mark Zuckerberg and I want to compete with him to be on the Forbes list. I want to be on cover of Time magazine, making lots of money.' All these greedy things are tempting." "It's not so easy to turn down lavish lifestyle but much happier."

This doctor sees patients in chicken shops. GP appointments of doctor seeing patients in chicken shops in BBC Three shows The Unshockable Dr. Ronx, a doctor who takes appointments out of surgery in search of people who would n't normally see a GP. "I don't go to GP anymore, it took so long to be believed now I feel like they are listening." And when Bethany was 13 was diagnosed with Ankylosing Spondylitis – a type of inflammatory arthritis. She says it took years for her GP to recognise its serious symptoms. "I think they assumed I was a young teenager so I couldn't really be having severe joint difficulties." Despite describing some of her symptoms, like chest pain, as "very scary" Bethany says she feels too embarrassed to go back to see a GP. In the UK, 16 to 30-year-olds are the most likely age group to miss a doctor's appointment (along with over 90s). That's according to analysis of GP Patient Survey, suggested 16 to 24-year-olds less positive about experiences at a GP's, compared with the older patients.  Some of the young people featured in BBC Three's new show The Unshockable Dr. Ronx say things like embarrassment, a lack of time, using internet instead are some of the reasons that have stopped them from seeking professional medical care in the past. Dr Ronx, an A&E doctor from Hackney in London, wants young people to take their health seriously so she takes GP pop up shop to them. Ratan Tata: An unlikely friendship between a magnate and a millennial.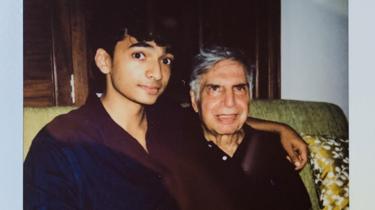 Mr Naidu and Mr Tata watch movies together. Its not everyday octogenarian goes viral on Instagram. It's so unusual if octogenarian billionaire businessman with a carefully cultivated reputation as a reclusive tycoon. Perhaps its the most unusual particular story of a friendship led to Ratan Tata's India's newest social media star. With the help of Shantanu Naidu, the 27-year-old who introduced him to social media platform and taught him about hashtag trends in the world discovered "man crush." And Mr Naidu hopes the mix of old family pictures, snapshots of dogs and photographs of mogul's younger days one from five decades of more than half million hits  gave people glimpse of the man behind the tycoon. The man who led the salt-to-software conglomerate Tata Group for 21 years classes of closest friends. The two of them do everything together by getting haircuts to watching films. Their "intergenerational friendship" is quite unusual, but, Mr Naidu says, it is pretty special. "He's been a hard boss, a core mentor understanding friend," he told the BBC. This doe-eyed and curly-haired millennial became a business assistant as best friends to India's internationally recognised business leaders?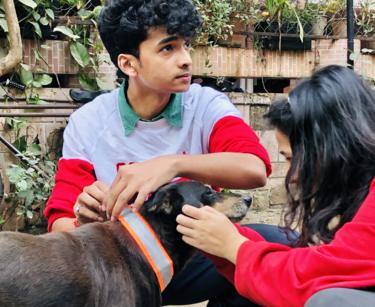 Mr Naidu's non-profit provide stray dog glow-in-dark collars. Mr Naidu is a fifth generation Tata employee and although family has a strong connection to Tata brand never thought he would end up working closely with man responsible for it. Mutual love of dogs brought the two together while younger man works  for one of Mr Tata's companies in city of Pune, west India. And Mr Naidu 's social initiative Motopaws glow-in-dark collar for stray dog's work highlighted in the company newsletter prompted Mr Tata to write letter inviting him to Mumbai. "Shantanu and I first met because of our common concern and affection for stray dogs," Mr Tata in email said BBC. He led team of young college students to adopt dogs and give them affection, food, find homes for them for sense of belonging." The meeting proved to be their first of Motopaw's scaling up so became closer. Work emails slowly turned into asking questions about one another," Mr Naidu said. Soon after friendship took off, Mr Naidu left India for university in US. "I was sad, I felt I just discovered a friend in Mr Tata." The connection between the two strengthened. Mr Naidu was at Mr Tata's alma mater Cornell University, and started work on the businessman's dream project, building a veterinary hospital in Mumbai. The construction for this hospital is set to begin this year. Mr Tata attended his graduation. "I had mentioned it to him in passing and he said yes," Mr Naidu recalls. "Cut to the actual day and there he was!"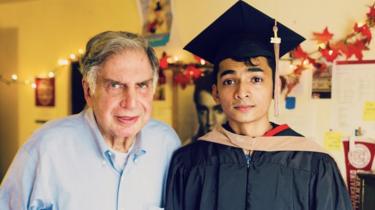 Mr Naidu graduated from Mr Tata's alma mater, Cornell University. On his return to India, Mr Naidu took up a job as Mr Tata's business assistant. Things changed in a single minute. I had never imagined my life to pan out this way. Mr Tata told BBC "I enjoy seeing Shantanu's freshness, concern never seen in a 'dog eat dog' world we live in.'" What does a typical day look like? Business assistant to Mr Tata meets, takes copious notes, keeps records for future discussions. Mr Tata briefs him on happenings of day or plan and start attacking them. He's very focused, non-stop no break," Mr Naidu explained. The Tata Group patriarch has invested in more than 73 Indian start up ride-hailing service, Ola. Mr Tata uses Instagram profile Mr Naidu set up to connect with the youth and has shared "recipe" for successful start-up pitches. The 82-year-old shares pictures of him in his 20s a popular hashtag Throwback Thursday to set the internet alight.
It isn't just business so two remain fast friends. He added they both like action comedy films such as The Other Guys and Lone Ranger series of experiences in the Israel Defence Force called Fauda is Mr Tata's favourite Netflix binge, Mr Naidu said. Last year a radio interview with BBC met Mr Tata and Mr Naidu. It was easy to sense warm bond between the two a great degree of camaraderie and mutual respect. Mr Tata spoke of retirement plans and love for dogs. Mr Naidu continues to work on ths project that brought Mr Tata and him together. Motopaws expanded over the years and now operating in four countries it isn't just non-profit evolving. "If something bothers me or makes me happy he is the first person I call. The foundation is the constantly blossoming tree. Mr Tata has always been there for me I do the same for him," Mr Naidu said with a smile.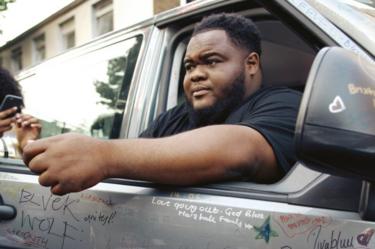 Photo exhibition showcases the people tackling the impact of poverty in 21st Century Britain. The focus of the new exhibition showcases those trying to help their struggling neighbours. And four people making a difference in their communities explain how they became involved. 'I want to be a spark in the plug' as Micah Lammie learned from everyone in his community. And Battersea and Brixton helped to shape Micah Lammie into the man he is today, so now he is repaying the debt. "Life was difficult as a kid from a one-parent family," the 30-year-old said. " defiant in trouble at school. It takes whole village to raise a child I learn from my parents, I learned from everyone in community. "These things I want to continue raising our next generation." He worked in call centres at a funeral Brixton Soup met Kitchen founder Solomon Smith who gave him his true calling.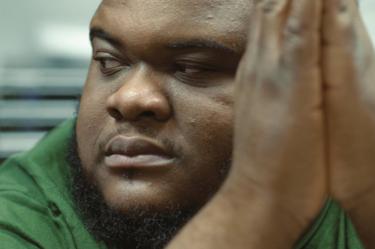 As "I've known Solomon from back in the day," Micah said. "I got involved and I've never looked back."He is the centre manager of service offers food and legal advice to rough sleepers or community. "It's a safe haven for misunderstood people. Everything starts somewhere, there's been ups and downs but we're helping people. I want to be a spark in the plug, I won't change the world but I'll invest in a person who will."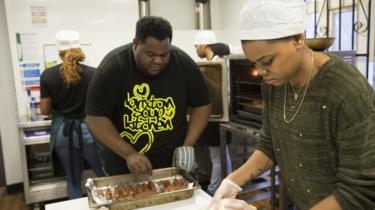 Micah is now its centre manager 'I knew hunger.' After experiencing a financial struggles Mary Brennan's neighbours in Cross Green, Leeds, faced difficulties. "I knew hunger and poverty," the 68-year-old said.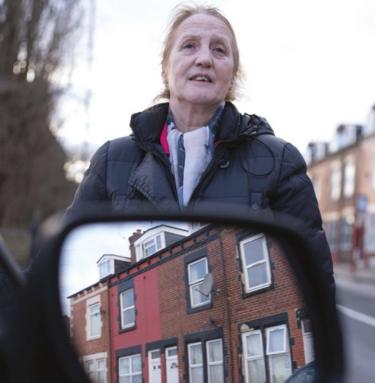 "It used to be just families round here, then landlords started bedding seven people in four-bedroom terraced houses. I noticed they were hungry."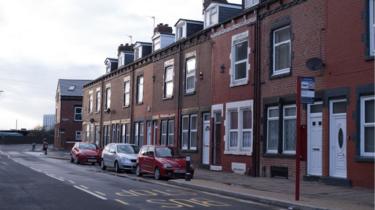 Image copyrightJILLIAN EDELSTEIN
So she helped set up Community Unity, a neighbourhood group that runs a lunch club at St Hilda's Church and created a garden on a disused railway bridge where the community can pick their own food."We don't have many facilities round here, no shop where you can buy fresh food and [there's] terrible problems with transport," she added.
'If you're poor, you can't afford ideas'
Poverty can be a barrier to creativity because people can't afford either the money or time to do it, according to Steve Arnott. The 44-year-old from Hull said hip-hop helped him through a tough childhood and he saw how it could do the same for others. "Hip-hop has always been my love," he said. "There were local workshops which weren't getting many kids because families couldn't afford the fares into town. "I had idea of taking it to them."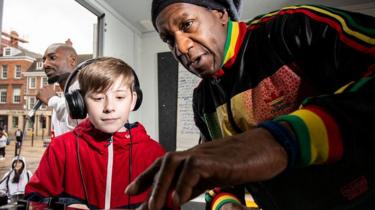 The workshops were aimed at helping children in the community. In 2017, his hometown was the UK City of Culture, so he launched the Beats Bus – a mobile recording studio which he takes into the communities to attract youngsters eager to learn more about hip-hop, DJing, break-dancing and graffiti art. "If you're poor, you can't afford the time to create ideas," Steve said. "The Beats Bus is trying to change that, bringing free studio time to talented kids."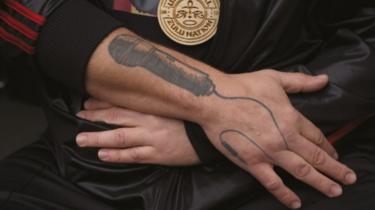 Steve has a tattoo of a microphone on his forearm.
'There's no shame in being poor through no fault of your own'
The issues blighting the Sholes area of Wigan are being tackled by Barbara Nettleton. She previously spearheaded a residents' association to reduce anti-social behaviour and improve services, before taking over the running of the Sunshine House community centre. The site opened in 2005, runs art groups and youth projects with a view to helping people find work. It also operates three shops in the area offering necessities including second-hand clothes and prams, toys and baby clothes.
Barbara Nettleton was a bit shy about being photographed. "When the mines, steelworks and mills closed years ago, it took the apprenticeships away, broke families and industrial areas like ours," Barbara said. There is no shame in being poor when you work hard all your life and end up poor. God judges a nation by how it treats the poor in the society. Jesus said, in Matthew 25:40-46 whoever cares for the poor by feeding them, gives them water to drink or had provided shelter for the "least of these" receives JESUS. The poor are priceless in God's sight because HE created them in HIS OWN IMAGE AND LIKENESS. Bible says value of material possessions is not true measure of quality of human life in God's sight as mankind thinks. Its loving care and fair share of all the resources provided by God as Marslow hierarchy shows God counts towards eternal life.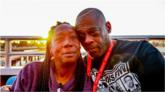 This homeless couple moved in with a millionaire in America. The homeless couple moved in with the millionaire after living on California's streets for 20 years Greg and Marie invited to stay in the home of the millionaire. The local businessman asked if they wanted to share his $4m home. A year later other rich neighbours complain so call police tells us about homelessness crisis in the Western countries. Luke 16 says a rich man enjoyed all great wealth on earth but ended in hell for abuse of the poor Lazarus who went into heaven and is comforted by Abraham. So God judges mankind by how HIS RESOURCES are shared on this earth. Gospel of Matthew 25, 34-46 34 says, KING of Kings "Jesus will say to those on His right, 'Come in, you who are blessed by my Father God because you the fed poor and you clothe them by your kindness, you did it to me so enter heaven. You didn't do it to show off to get praise of people but you did it genuinely from kibdness of your heart to help others. George Medal for saving Princess Anne sells for £50k.
The medal sold at auction for £50,000 is a medal awarded to a boxer who helped save Princess Royal from an attempted armed kidnap has sold at auction for £50,000. Former heavyweight Ronnie Russell, 72, punched Ian Ball in the head tried to abduct princess at gunpoint in London in 1974. Mr Russell said he sold the George Medal as he had been "very unwell for quite some time." "I want to know that I've done enough to pay for my own funeral," he said. After auction, Mr Russell, who lives in Bristol, said: "For something I thought I would never sell, I never believed it will sell for this amount, I am absolutely blown away."
Ronnie Russell was awarded the George Medal for bravery by the Queen. He said he had one request for UK buyer, who asked to remain anonymous which was for them to meet in person to tell the story of what happened.
Princess Anne's car had been blocked and Ian Ball had fired shots, wounding four people Mr Russell, heading home to his wife and children in Strood, Kent, when he thwarted late-night ambush on 20 March 1974. Ball blocked princess's car on Mall in central London and fired shots, wounding four people. Mr Russell said Ball was trying to drag Princess Anne from her car while her husband, Captain Mark Phillips, was pulling her back. "She was very, together, telling him: 'Just go away and don't be such a silly man'," he said. "He stood there glaring at me with the gun and I hit him. I hit him as hard as I could and he was flat on the floor face down. "I said to Princess Anne: 'We're going to walk away and he's going to have to go through me to get you'."
Ian Ball attempted to kidnap Princess Anne who telegrams RONNIE RUSSELL
Princess Anne sent Mr Russell telegram when he received medal Ball was later sent to a psychiatric hospital by an Old Bailey judge. Mr Russell was awarded George Medal for bravery by the Queen, who told him: "The medal from Queen, I want to thank you as Anne's mother." It was sold with a letter from 10 Downing Street informing Mr Russell of award and telegram from Princess Anne. 
Posts Reblogged:
George Medal for saving Princess Anne sells for £50k
More on this story
Disabled people 'pulled into poverty' as benefits fall short

Joseph Rowntree Foundation urges 'new deal' on poverty

Poverty costs UK £78bn a year, Joseph Rowntree Foundation says
Photo exhibition showcases people tackling poverty