Three scientists unravelled how our bodies tell time and won the 2017 Nobel Prize for physiology medicine. The body clock or circadian rhythm is the reason we sleep at night, but drives changes in behaviour and body function. The US scientists Jeffrey Hall, Michael Rosbash and Michael Young will share the prize. The Nobel prize committee said their findings had "vast implications for our health and wellbeing." A clock ticks in nearly every cell of the human body, as well as in plants, animals and fungi. Our mood, hormones, body temperature and metabolism all fluctuate in a daily rhythm. Even risk of heart attack soars every morning as a body gets the engine running to start a new day. Science now explains in detail effects on body from changing routines impacting health and wellbeing. Hopefully will help to value, appreciate and take better care of the human life to maintain healthy lifestyle. .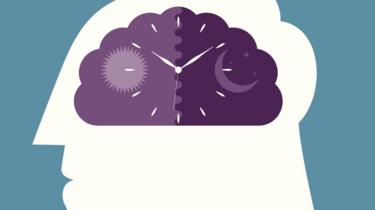 The body clock precisely controls body to match day and night so disrupting it can have profound implications. The ghastly experience of jet lag is caused by the body being out of sync with the world around it. In the short term, body clock disruption affects brain memory formation, but in the long run increases the risk of diseases, including type 2 diabetes, cancer and heart disease. "If that system is messed up it has a big impact on metabolism," said Professor Russell Foster, a body clock scientist at the University of Oxford. He told BBC he was "very delighted" the US trio won, saying they deserved the prize for being the first to explain how system worked. He added: "They show how molecular clocks are built across animal kingdom."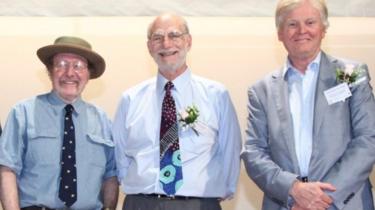 The trio's breakthroughs on fruit flies but findings explain how the "molecular feedback loops" keep time in all living animals. Jeffrey Hall and Michael Rosbash isolated a section of DNA called period gene, which had been implicated in the circadian rhythm. The period gene contained instructions for making a protein called PER. As levels of PER increased, it turned off its own genetic instructions. Levels of the PER protein oscillate over a 24-hour cycle rising during the night and falling during the day. Michael Young discovered gene timeless and other one doubletime. They both affect stability of PER. If PER is more stable the clock ticks more slowly, if less stable it runs too fast. Stability of PER is reason some are morning larks and others night owls. Together they uncovered workings of the molecular clock inside the fly's cells. Dr Michael Hastings, researches circadian timing at the MRC Laboratory of Molecular Biology, told BBC: "Before this work in fruit flies we really didn't have any ideas of genetic mechanism body clocks views." He said award was a "fantastic" decision. He added: "We encounter body clock as we experience jet lag and realise it's debilitating effect for a short time, but a real public health issue when body's rotational shift work is in constant state of jet lag." A lot more attention must be paid to a human body to nurture or preserve natural rhythm.
Reblogged