Bible says God ate meat with 70 elders on Mount Sinai in Exodus 24:1-18 when Moses, Aaron, Nadab, Abihu and elders  saw the God of Israel and lived. They all ate and drank during Magnificent Meal. God invited 70 elders endorsed to help Moses. In Genesis 3:21 the LORD God of Israel made garments of animal skin fur for Adam and wife Eve. The LORD God fashioned garments from animal skins for Adam and wife and clothed them in Garden of Eden. Animals were killed in Paradise and eaten as part of man's diet God killed animals to clothe Adam and Eve because HE provided specific foods eaten. God skinned animals and made Adam and Eve's clothes. God killed the animals in Genesis to clothe Adam and Eve so fur clothing started in Bible. God the  meat with them and told them to be responsible for animals HE created for food. To treat animals well, not splatter their blood carelessly but to dig holes to pour the blood into because life is in the blood their lives belongs to God. Genesis God says kill and eat meat God provides as food. God told Cain and Able to hunt and cook for HIM. Genesis 9:1-3 as Able did. God blessed Noah and his sons and told them, Be fertile increase in number to fill earth wild animals, birds will fear you. Creatures crawling on ground and all fish in sea under your control. Living things your food although I give you the green plants as food I give you animals to eat too. God gives choice to eat meat or vegetables by a personal decision not FORCED on anyone by other's lifestyles. Jesus attended wedding feast at Cana on third day called to provide extra wine in John2:1-11. Jesus at the wedding in Cana performed His first miracle turns water into wine. The wedding Cana in Galilee run out of wine the mother of Jesus told host to ask Jesus to help them it marked beginning of Christ's public ministry. 
Stone jars found at Cana wedding site. In Leviticus 11:1-3 The LORD told Moses and Aaron,"Speak to the people of Israel These are the living things to eat among all the animals on the earth. Whatever parts the hoof, cloven-footed, chews cud animals you can eat. Though God didn't like how Israel in wilderness demanded flesh to eat with bad attitude punished, HE still provide them with huge number of quail to eat in one special situation in Numbers 11:4, 13, 31 – 33. Its not eating meat that sinful or God would not send them the quail. Jesus ate meat in Luke 24:41-43 with His disciples overcome with joy as Jesus asked them, Do you have anything to eat, they gave him piece of broiled fish. He took it and ate it as they watched him after Jesus' resurrection. Jesus cooked fish for His disciples at the seaside when they went to sea on return all ate together. Luke 5:3-6 Jesus got into boat belonging to Simon and asked him to push a little from shore. Jesus sat down and taught crowd from the boat. After speaking, He told Simon, "Take boat into deep water, and lower your nets to catch some fish." Simon said, Rabbi we worked all night and caught nothing but if you say so, I'll lower nets. Caught large number of fish nets tore call other boats to share fishes harvested. Martha and Mary cooked meat for Jesus eaten with His disciples.
Luke 22:7-15 says during the Festival of Unleavened Bread when Passover lamb is killed Jesus sent Peter and John to "Go prepare a Passover lamb for us to eat." They asked him, "Where do you want us to prepare it?" He told them, "Go in the city you will meet a man carrying jug of water. Follow him into house he enters. Tell owner of the house the teacher asks 'Where is the room I can eat Passover meal with my disciples?' He will take you upstairs show you a large furnished room get things ready there. Disciples found everything as Jesus told them and prepared Passover. Jesus ate a Passover meal with apostles at table to celebrate  Passover of Exodus. All those who didn't smear Passover lamb blood on doorpost were killed by death angel in Egypt.
In Mark 7:19 Jesus said food goes in the stomach not their heart and out of body so Jesus declared all food is clean. Jesus was not a vegetarian Bible records Jesus eating fish in Luke 24:42-43 and lamb in Luke 22:8-15. Jesus' miracles fed crowds with fish and bread in Matthew 14:17-21. In Peter's vision Jesus declared all foods clean including animals in Acts 10:10-15. After flood in Noah's time, God gave humanity permission to eat meat in Genesis 9:2-3. God never stopped this permission to eat meat a Christian being vegetarian is choice in Bible. God says abstain from meat strangled, sacrificed to idols. The Bible didn't say force your conviction on others or judge them by what they eat or don't eat. In Romans 14 :2-3 Bible says, "One man's faith allows him to eat everything but other whose faith is weak, eats only vegetables. The man who eats everything must not look down on him who does not and the man who does not eat everything must not condemn the man who does for God has accepted him. God gave permission to eat meat after flood in Genesis 9:3. Old Testament law commanded Israel not to eat certain foods in Leviticus 11:1-47 but never commands against eating meat. Jesus declared all foods, clean in Mark 7:19. Christians pray for guidance from God before eating meat if acceptable to God for providing it in 1 Thessalonians 5:18. If you eat or not and drink do it for GLORY of God says 1 Corinthians 10:31.
Hunting in Genesis 27:2-9 Isaac said, "I am old man so don't know day of death, get your quiver and bow go in country to hunt wild game for me. Prepare food for me to eat to give you blessing before I die." Rebekah listens as Isaac spoke to Esau as Esau left to hunt game Rebekah said to Jacob, "I overheard your father told Esau, 'Bring game and prepare food to eat, to bless in presence of the LORD before I die.' My son listen, Go out to the flock bring two choice young goats I will prepare food your father likes as she did Isaac ate meat from Jacob not Esau. Proverbs 12:27 the lazy don't roast game but the diligent feed on riches of a hunt. Leviticus 17:13 "If Israelite or foreigner living goes hunting to kill animals, bird approved for eating drain its blood into soil and cover it with earth. In Proverbs 12:10 God says care for the animals but wicked are cruel but treat animals well even if you eat them. Numbers 22:31-32 the Balaam saw LORD'S angel standing in road holding sword in hand. Balaam bowed to the ground. The angel asked Balaam, "Why did you hit donkey three times, he stopped you being killed treat animals kindly even if working for you.
Romans 13:1-3 You says obey the rulers appointed by God everyone who rules is given power to rule by God. If against a government its against God's commands so do the right thing honour rulers free of fear of man do what God says is right. 1 Samuel 17:34-36 says David told Saul, "Your servant used to keep sheep for his father when the lion or bear took lamb from flock went after him, struck him and delivered it out of his mouth. And if it caught him struck and killed him by his bare hands. Your servant has struck down lions and bears so uncircumcised Philistine shall be like one of them, for defying armies of living God. Solomon's sacrifice moved God's Heart delighted by Solomon's sacrifices in 2 Chronicles 7:5-9 offered 22,000 cattle and 120,000 sheep sacrifices to the LORD. Solomon in 1Kings 3:2-8 sacrificed 1000 sheep as the people worshipped God in Israel at Gibeon returned to Jerusalem, stood before the ark of the Lord's covenant and sacrificed burnt offerings to God. In Matthew 3:3-4 prophet Isaiah said John, "A voice cries out in desert 'Prepare way for the Lord Make his paths straight. John wore clothes made from camel's hair he wore leather belt on waist, his diet locusts and wild honey and he wore carmel fur. You can't pick a few Bible verses to use in biased view of opinions to impose on God's laws and commands because you don't approve of them. God created all humans and creatures for HIS purpose on earth. So social media needs accurate knowledge radical for such negative emotions are unbiblical. Plants and vegetables are living things too so harvesting fruits, seeds, berries, roots, potatoes, leaves deprives trees or orchards of its produced reserved stock.
Lamb sacrificed to God in Bible on altar and scape goat set loose to bear sins of people until Jesus died to set people free from sin. Every beast of the earth and bird of the air and everything creeping on earth that has breath of life is given to eat, green plant for food in Genesis 1:30. Daniel did not defile himself with food sacrificed to idols and wine asked to be given vegetables to eat and water to drink. After ten days they appeared better and fatter than all the young men eating their food in Daniel 1:8, 11–12, 15 Daniel refused to eat meat and wine sacrificed to gods and idols. In Bible on Jesus return to reign on earth, the wolf and lamb will feed together so lion eat straw like ox but serpent's food will be dust so will not hurt or destroy on MY HOLY mountain in Isaiah 65:25. After Rapture and restoration of earth in the New Jerusalem creatures will be Very Very Good again so perfect after death is conquered and vanquished in the resurrection. Animals will not hurt again because it was a curse from God. Eve and Adam spoke to serpent it didn't hurt them until after sin and curse. God clothed Adam and Eve with animal fur in Garden of Eden Paradise in Genesis 3:21. In Leviticus 1:6 priest skin animals and cuts it in 1:3-9 to perform Levitical duties. Animal hides are given to priests in Leviticus 7:8 a God Covenant clothing of Adam and Eve with fur covered body.
God says watch ants learn wisdom from them. Global warming impact is worse consumers rethink buying and question need to eat animals or wear leather and fur. Animals fur ethical dilemma many people question, but agree Eskimos that depend on animals are not in danger of becoming extinct, none of the animal is wasted. The animal is put to good use so acceptable to use and consume them. In a pasture cultivation animal manure is used to replenish the soil to grow crops. Many types of animal products protect from the elements. Fashion clothing use affects climate change weather a danger to life and society with landfill wastes of prime land filled with rubbish. Those in cold countries need clothing to protect from elements choices involves leather, fur and other animal products as viable natural products. Environment matters of water, food, clean air buy sustainable fashion product of production processes not harmful and biodegradable. Animal skins, leathers and furs use chemicals in processing or finishing textiles, urine or natural organic dyes. A good fur coat or high-quality leather bag last generations compared to lifespan of synthetic items.
Leather, fur have no viable alternatives that are biodegradable. Synthetic faux fur 'leather' takes longer to biodegrade 50 years for treated leather 500+ years for pleather "biodegraded" remains of plastic particles in soil in oceans and inside fish. Genuine leather fur process prove real fur biodegrades faster than a fake "faux" results more dramatic than even expected. Synthetics made from petroleum by-products not a renewable resource cause extraction and transport problems. God's animals are renewable, sustainable and God said kill and eat as a lion and bears kill and eat. Extinction caused by destroying habitat of birds or bees and animals worse since veganism is globalised as an alternative. Almonds are out milk should we drink producing greenhouse gas effect like a plant-based milk. Vegan options have drawbacks of their own as an average person eats 2lb (900g) of almonds each year more than other countries in US almond milk sales have grown 250%. In the past five years reached $1.2bn, over four times that of other plant-based milk. Damaging trees and carbon cycle. Incredible versatility of almonds in foods as Richard Waycott, president and CEO of Almond Board of California, says advocacy organization. Representing majority of farmers losing enormous orchards that can't function without bees in agricultural honeybee. In the late 20th century a titanic shift is taking place depriving nectar bees from transporting pollen. Birds and insect too suffer from "deadly truth" behind your almond milk obsession damaging earth. Some birds have a monogamous loyal partner for life caring for their young's places abandoned. And a male sea horse gives birth to babies so this life lesson to righteous to treats animals in mercy but the greedy evil wicked are cruel to them in Proverbs 12:10. God gives the animals food so young ravens fed when they cry in Psalms 147:9. Farmers taking care of animals calm them by producing better foods for good return on an investment. God makes covenant with wild animals, birds of the air creeping things on earth or ground to abolish the bow, sword or war from land to lie down in safety in peacd with mankind in New Jerusalem.  In Hosea 2:18 after Armageddon war Jesus comes to rule perfect earth with eternal life. This is the time mankind is restored to relate in peace with the animals. Don't  misquote the Bible to justify personal choice decisions to impose on others. How long will land mourn and grass of fields wither greedy wicked exploit animals, birds but people think God is blind to their ways in Jeremiah 12:4. Changes take place by man made over use of resources does not mean stop eating meat. God provided Adam with all kinds of animals named told them to kill and eat in Eden Garden.
God sent Seed Jesus to crush serpent's head to defeat death. Mugabe said if Chinese were in Garden of Eden they would eat snake to shut it up for good to stop sin entering world. But Jesus has done a better job of letting snake live to face consequences. God cares for sheep and five sparrows sold for two pennies not one is forgotten in God's sight in Luke 12:6. God's righteousness like a mighty mountain judges deeply to save humans and animals treat all well Psalms 36:6. Blessed are merciful they will receive mercy in Matthew 5:7 treat humans and animal well if its for food. People fighting for the rights of animals must know when God judges those who reject Lord Jesus will be fed to animals like lions ate Daniel's enemies as Jezebel and Ahab eaten by dogs without burial. In the Bible animals will eat people God slaughters during HIS winepress wrath judgment during Armageddon and God and Magog wars of end times. Genesis 37:20 says, Come and let us kill him and throw him in a pit and say, 'A wild beast devoured him.' To see what become of his dreams as people fed to animals. In Genesis 37:33 He examined it and said, Its my son's tunic a wild beast devoured him thoughg Joseph was torn to pieces on seeing the animal blood. Genesis 40:1 in three days Pharaoh lifts head to hang on tree so birds ate flesh. Deuteronomy 28:2 Carcasses are food to birds of sky to beasts of earth none frightened away.
Ezekiel 32:4 God leaves dead crushed by Jesus casts on land, fields cause all birds of heaven feed beast of earth with their flesh. 1 Samuel 17:44 David, told flesh to feed birds of sky, beasts of field. Ezekiel 29:5 God abandons in wilderness to fish of rivers on openfield not buried, given food to beasts of earth and birds of the sky. Ezekiel 39:4 says on the mountains in Israel food to birds and beast of field. 1 Samuel 17:46 The LORD delivers into hands to strike gives dead bodies of the army of Philistines to birds of sky, wild beasts of earth may know there is God in Israel. Ezekiel 33:27 says, 'Thus says the LORD GOD, "Those in waste places fall by sword, and in open field given to beasts devoured and in strongholds and caves die of pestilence. In Jeremiah 12:9 God's inheritance bird of prey against them on every side gather beast of field devour. 1 Kings 14:11 and All belonging to Jeroboam who die in city dogs eat or die in fields birds of heavens eat as the LORD says. 1 Kings 16:4 Those of Baasha who die in city dogs eat in field bird eat. 1 Kings 21:24 Those belonging to Ahab, who die in city dogs eat, and who dies in field birds of heaven will eat. In 1 Kings 21:19 speak to Ahab saying, 'Thus says the LORD, "you murdered and took his possession same place dogs licked blood of Ahab." In 1 Kings 22:38 they washed chariot by pool of Samaria as the dogs licked blood. 2 Kings 9:10 Dogs shall eat Jezebel in Jezreel none bury her he fled.
On mount Carmel Elijah sacrifice to God is accepted so fire came from heaven on his offering on altar so idol worshipers of Jezebel slaughtered. In 2 Kings 9:36 word of LORD said Elijah the Tishbite said, 'In property of Jezreel dogs shall eat flesh of Jezebel. In Ezekiel 39:17-20 son of man says the LORD GOD speaks to birds, beasts of field, assemble from seas to great sacrifice on mountain of Israel eat flesh, drink blood, eat flesh of mighty men, drink blood of princes of earth rams, lambs, goats bulls fatlings of Bashan. "Eat fat and drink blood until drunk from sacrifices. Revelation 19:17-18 Angel standing in sun cries out with loud voice to birds in heaven assemble for a great supper of God to eat flesh of kings, commanders, mighty men and of horses, those who sit on them, flesh of all men, free men, slaves small, great. In Revelation 19:21 Those who reject Jesus killed with sword from His mouth as He who sat on white horse and birds filled with their flesh. Isaiah 56:9 says beasts of field forest eat flesh. Psalm 68:23 says those shattered in blood tongue of dogs get portion of enemies. In Jeremiah 7:33 dead bodies of people food for birds of sky and beasts of earth no one frightens them away. In Jeremiah 16:4 their death of diseases not lamented buried is dung on ground ended by sword and famine, carcasses, food for birds of sky beasts of earth. In Jeremiah 19:7 God makes void the counsel of Judah and in Jerusalem carcasses food for birds of the sky and beasts of earth. Jeremiah 34:20 God give into hand of enemies dead bodies, food for birds of sky and beasts of the earth. In Ezekiel 34:8 LORD GOD says MY flock is prey for beasts in field lack shepherds to search for MY flock for shepherds fed themselves and didn't feed MY flock. In  Ezekiel 34:5 they are scattered for lack of shepherd as food for beasts of field. Psalm 79:2 dead body food for birds of heavens flesh to the beasts of the earth.
Daniel 7:5 Another beast like bear, three ribs in its mouth between teeth said to it, 'Arise, devour meat!' Judges 14:14 Out of eater something to eat of strong came something sweet could not tell riddle in three days. In 1 Kings 13:28 a dead body thrown in road with donkey, lion beside body did not eat body or tore donkey. In Ezekiel 34:28 They will not be a prey to nations beasts of earth not devour them live none will make them afraid. Ezekiel 35:12 Know the LORD heard all spoken against mountain of Israel, think they're laid desolate given for food in vain.' And in Ezekiel 39:18 Eat flesh of mighty men drink blood of princes of earth as rams, lambs, goats, bulls of Bashan. In Ezekiel 19:3,6 She brought her cubs and He is a Lion to tear prey to devour men. 1 Peter 5:8 says Be sober spirit be vigilant as the adversary the devil prowls like roaring lion seeking some to devour. Revelation 12:4 says his tail swept away the third of stars of heaven threwn to the earth. The dragon stood before woman gives birth to devour her child. In Revelation 17:16 Ten horns and beasts hates harlot make her desolate, naked eat her flesh burn her with fire. Veganism driven by new age pagan concept mankind reincarnate as animals means 'killing' fellow human beings not in Bible not true Christianity. Evolution misguides people to think the humans evolved from animals is not true. God creates all mankind in HIS OWN IMAGE AND LIKENESS AND SAID HIS CREATION IS VERY VERY GOOD in Bible in Genesis. God created a whole Adam and Eve so didn't evolve in stages as evolution says. Mankind fell into sin but God provides a Seed Jesus to restore mankind to God. God demands animal sacrifices on altar in His Temples from many generations since Cain and Abel,  and Solomon gave the highest number of animal sacrifices to God in Bible on many occasions. You are highly valued by God to eat well to get nutrients body needs. Many people lack vitamins and essential minerals necessary for healthy growth and development. Recent fires confirm mankind's climate damage and consequences of millions of animals die, petrol leaks kills fishes, whales birds in seas globally. Earth is destroyed but the damage not exclusively by meat eating.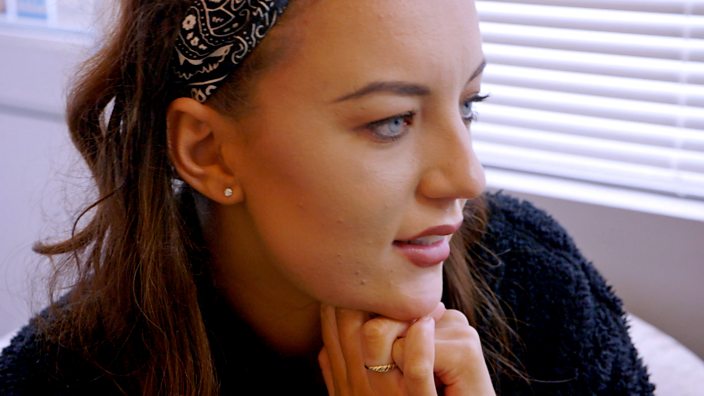 Oceans are polluted by plastics in areas of 100% natural recycling zones losing islands paying price for luxury of West. Extreme actions don't convince or bring change but its a vendetta conflict battle between religious beliefs and a new age animism. Vegan is good for an adult to decide but nursing mothers need food dietary requirement as children grow up. Animal production needs education to treat animals right as God demands even if for food. Many fighting for rights of animals hardly care about how they treat fellow humans. It is the freedom of choice to exercise a right to eat meat or not to eat meat but God laws in society doesn't permit personal choice imposed on others or kill animals to 'save' them. Personification of animals slaughtered as against its will people have to defend despite trained experts dealing with the animals is paradigm shift rebels fighting for. Its necessary to understand God's view as creator of animals on handling them appropriately. Processes in place takes years of training to qualify ensure meat products are safe to eat. The meat industry must be educated on a proper way to process meat ethically according to the Bible. Those who do not eat meat cannot decide whole world must stop eating it. Life does not work that way as Bible shows Daniel had the CHOICE not to eat meat but he did not force nation to stop eating meat. During Exodus in Bible, Israelites demanded meat in the desert wilderness complaining against God to return into slavery in Egypt. God gave them meat but HE punished them for their arrogant demands not because he banned them from eating meat. After settling in Canaan ate passover lamb  over 3 thousand years instituted by God.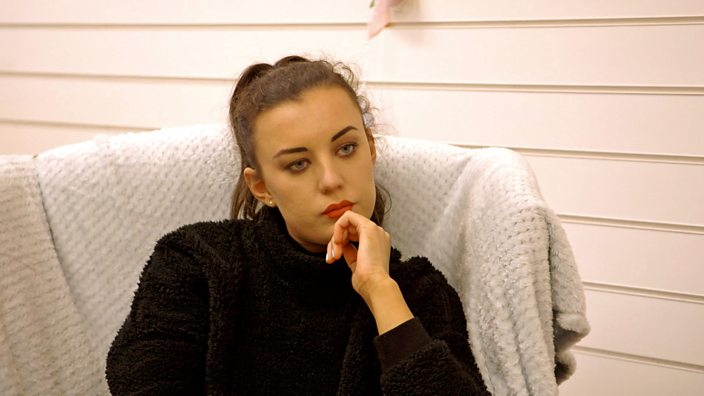 Emotive ways dealing with meat eater's choices at home cooked foods, business, must take it into consideration cooked a vegan meal for those non meat eaters. It doesn't need to be turned into argument if you can bake cake without milk, eggs. Learn to tolerate individual differences  not to dictate how other's household's is run. And soya milk productions equally destroys environment where forests are cut down to plow land for soya beans. It is cattle that eats grass and carbon cycle properly done essence in food chains. It is Vegan Society food brands waking up to vegan market big interest in subject in cities internet searches of noticeable increase in online searches. A criticism of veganism is too expensive so public encouraged to provide vegan menus. A kitchens can be asked in advance to get ingredients to cater for vegans. Attitude towards each other is important its not your way or high way. Research shows supermarket chain provides veganism products most popular and 18-34 year olds enjoy varities of choices available.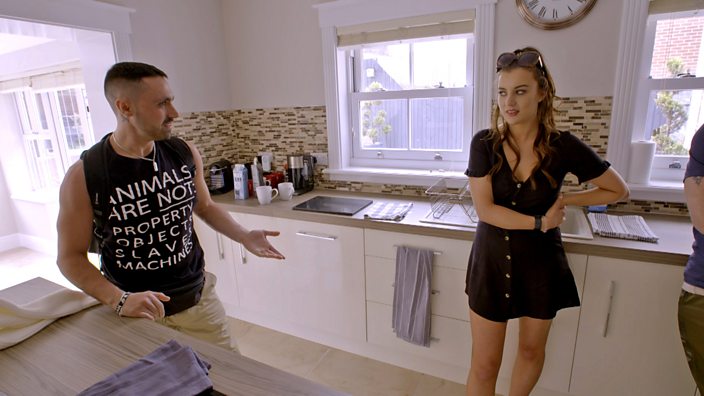 Eating meat part of balanced diet means soil enriched by variety avert intensive farming. Fast food business in general has detrimental effects on environment as debate show extreme plastic material graphic death of animals in videos. Gory images watched of animals mishandled must educate them in correct procedure in Bible. Veganism good cause option in to ensure animaks cared for. Those with strong sentiment act like they are being killed. But do not be stuck in your ways, to condemn meat eaters as scared for change. Live and let others live for they do not force meat down your throat by force to eat it, you have a choice able to eat freely what you prefer. Traditional foods, hamburgers can be grilled to get rid of fat. Burger recipes can be made healthy to eat. If vegan and non-vegan meals eaten at home plan menu and the traditional chef must not feel slighted if meat not eaten. Do not force it on them adjust your portions and provide their vegan menu. Veganism is a whole life change and health needs considered if going to stop eating meat. Stop killing of animal is good but how many vegans campaign against killing human beings everyday? Don't force it on other people to bother them just request vegan meal.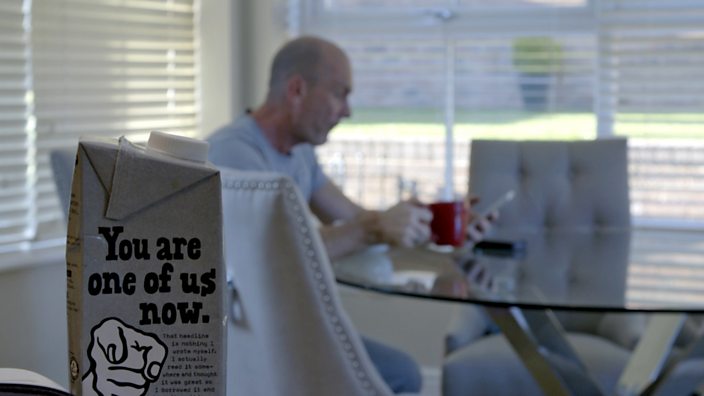 Statistics show veganism popular with some younger people but less appealing to communities depending on meat and furs as only resources available where people are. Asda and Greggs,"among the others provide vegan foods. Local cafe owners started doing vegan options and breakfasts so ask or prepare own foods. Vegan messaging is not reaching people turned off by hardline tactics violence in news, damaging property, shaming diners in siege of vegans v meat eaters." People arguing about must understand choices should be respected if you don't go vegan showing video of something killed shock factor to make people think but know they will not eat live animals. Fiery vegans share feeling its not just a diet its whole life concentrated on being vegan. Dietary needs of allergies, health needs met so vegan choice is given to decide what you eat. God provides for people to choose what to eat in Bible so study word of God to educate yourself before you decide to eat or not eat meat.