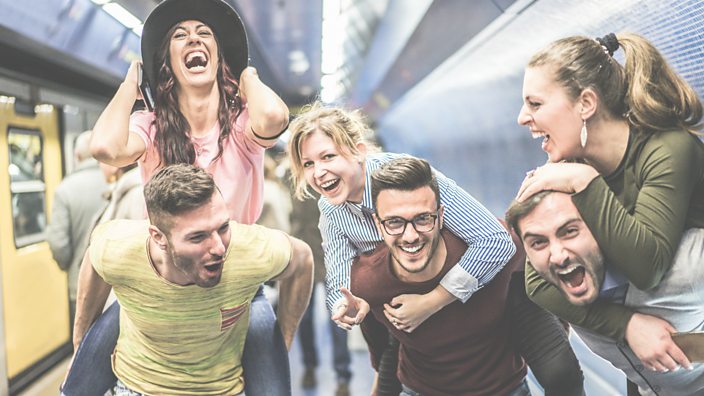 Is booze free university really possible with lots of money for students to spend as they please? 
Seven ways to be booze-free at uni to still have fun honestly for the 
Sober students to rejoice as follows.
For   years, the word 'uni' and 'freshers' is synonymous with getting absolutely hammered and, too often, pretending to have fun. 
But times are a-changing – in fact according to
recent research
, young people nowadays are less likely to drink alcohol than people their age were 10 years ago. 
Gen Z-ers in have clean-living smoothie-drinking reputation that looks great on the 'gram – but doesn't mix well with getting so drunk you fall asleep in your own sick. Remember that bit in the teen romance 
To All the Boys I've Loved Before
, where Peter Kavinsky (swoon) goes to get Lara Jean a drink at a house party and comes back with 
kombucha
? Yeah, that's not one-off film thing. 
Now, universities are finally catching up – and it's becoming easier than ever before to get off the sauce (or remain off, if you never took up drinking in the first place). 
For instance, there are loads of student societies that are centred around stuff that doesn't involve alcohol, or are even specifically geared towards non-drinkers. If you'd rather live in teetotal accommodation, 
that's a thing now
. 
This is far from exhaustive list, but here are a few ways you can navigate uni as a non-drinker and still have a hella good time.
Go to booze-free festival
You don't have to be drunk (and/or tripping) to enjoy a good festival these days, with alcohol-free events across the UK. These fests have everything you might expect – street food, talks, live music – but with alcohol-free drinks, like 0% beer and wine. Maybe grab a bunch of your new uni friends and take a road trip to one near you – and you don't need to single out a designated driver for the journey back.
Choose non-alcoholic drinks at club nights and pubs We know, we know – this is easier said than done. Despite everything we might say about cultural shifts, pubs and clubs are very much seen as places to drink. So for whatever reason, you might not want the people you're out with to know that you're not drinking. Maybe they're a bit obnoxious about it, maybe you've only just met them and are worried it might be an awkward subject to broach, maybe you can't be bothered to explain. In these cases, you just need to sneakily order non-alcoholic replicas of these classic alcoholic drinks. For example, it's a little-known fact that a gin and tonic actually looks exactly the same as a glass of just tonic water. Same thing goes for vodka, lime and soda, vodka and cranberry, rum and Coke… and so on. But be warned this deception is a little bit harder to pull off with tequila shots and Jagerbombs. It may be easier to 'fess up than to explain to the bar staff that you'd like a shot glass of water and you may be surprised to find for a lot of people not drinking is really NBD.
Replace pub crawls with food crawls
Seriously we don't want to encourage unhealthy eating habits, there is greater joy than eating so much you feel like you're about to give birth to a seven-course meal. Only occasionally, of course. Why not turn it into a bit of a thing, and get a few friends together to restaurant-hop across town? Plus, we're sure we don't need to tell you that all those tasty treats are perfect Instagram fodder. If you're not into stuffing your face with gourmet burgers, why not go on a coffee crawl? Get your mates together and go from cafe to cafe, trying all the different drinks on the menu, or different types of coffee bean?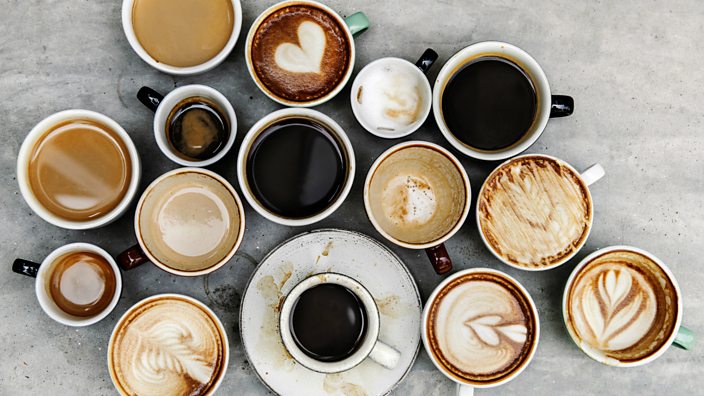 Look at all this coffee although, a small warning, writer did this with a friend, who ended up physically shaking from obscene levels of caffeine in the system. So you should probably alternate with caffeine-free herbal teas so you don't accidentally overdose. Oh, and speaking of caffeine… Find alternatives Unless you're straight edge and that's totally cool you might consider choosing other vice. Caffeine, mentioned above. Or cheese, shown to have an addictive quality. Or if a vegan, cashew cheese yes, really. Or other kinds of vices you could choose we don't need to go into.
Join lots of societies at your uni
Teetotal societies in particular. They could definitely be more common, but it's a positive sign that some unis now have non-drinking societies. One group, Are You Not Drinking Much? (AYNDM) society at University of Kent, says it welcomes anyone on the alcohol spectrum whether they're teetotal, or regular drinkers who fancy booze-free evening. Teetotal societies good way to meet other non-drinkers for non-boozy activities together like film screenings, quizzes game nights or AYNDM Where's Wally? treasure hunt evenings Which brings us to our next point…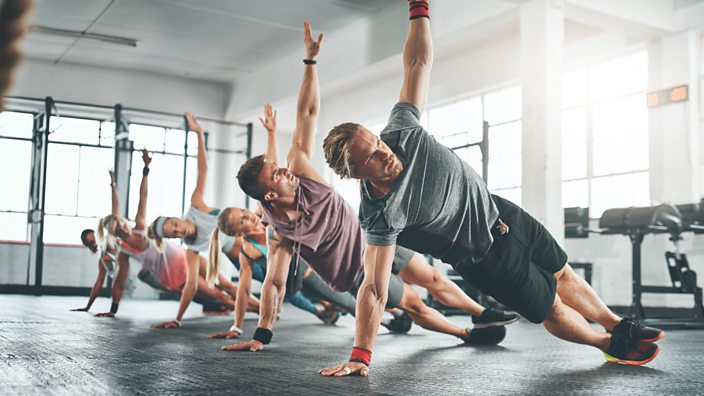 Join your student union gym
Yeah, OK, we know most freshers don't look like this IRL… Why get plastered, when you can get shredded? SU gyms tend to be much cheaper than their non-uni alternatives, and if you're lucky, they may do HIIT and other exercise classes. If you're looking for something bit fancier, most mainstream gyms discounted student membership with access to exercise classes. That way, you can bond with people over a protein shake afterwards. And finally…
Hook up with people who remember
When sober, you know you won't wake up in the morning with all-too-common feeling of shame, regret, and intense self-loathing. Nope you know if you've woken up with another person next to you, then they're someone you would want to bone in the cold light of day. Success! Plus, it'll generally be easier to tell if you're boring someone senseless when you're trying to talk to them. Yes, we've seen meme…There you have it fun time is possible without sauce if you know where to look, you can get all the good bits of uni life minus 'being sick in a public toilet at 3am' moment. Lasting impact on relationship or mental health caused by drunken assault is a serious matter. Remember not to take lightly a few moment's passion damage for life. Its freewill choice to dress or drink as you like but sends the wrong message of "implied consent." Body language or eye contact flirting, signals interest and the willingness to be involved with them. As actions speak louder than words before interaction with anyone ask yourself, be honest, what is your motive to be in the company of that person privately. Prior to going out into a discreet space out of sight of safety of group in premises ask yourself why you trust that person and want to be exclusively with them as a special friend. Is "coffee" in public cafe, bar, restaurant, drinks not good enough so want extra special time night alone with that person? Amos 3:3 says do two want to be together unless they have an agreement. Spending long hours in their company "implies" you enjoy being with them. Bible say avoid appearance of evil as Psalm 1:1 warns be NOT in company of, stand together with, listen to advise of others without you questioning how you feel about it? Is is loneliness, power struggle to please for job, promotion or status? Once in their company wrongly presumed you "subtly agreed" to their intentions. It's difficult to know if they intend to spike your drink as they seem kind, friendly and charming. Don't be fooled, charmed by special attention to groom, develop Stockholm syndrome attachment by their kindness. EXCUSE yourself to "lavatory" with your purse, bag and discreetly leave premises NOT IN THEIR CAR!!! If it means being fired your life mind and dignity intact. Your friendly polite compliant persona often mistaken its 'OK to force' you. So 'rape' or sexual assault is strange to them as prior actions signal wrongly 'it's okay' to proceed further. It DOES matter what to wear, drink, drugs or pull because sexy clothes designed to taunt and stir horny feeling to indulge. Intent REINFORCED by such cumulative actions misleading 'perpetrator.' Its worse if alcohol, drugs blurs mind for consent confusing signal mixed message of 'consent by default.' It takes two to tango write these questions down and check yourself before going out what is your purpose and intentions for following friendly person to private space alone? If unsure take friends with you; Brandy protected her friend dating on show, took control, dragged a friend home to save her from attack. Don't rely on exclusive responsibility perpetrator to mislead to 'proceed.' Get their written consent to avoid blackmail to save your reputation, do not comply under durex, SCREAM, SHOUT. Before going out, ask why follow a person to discreet private space? Get friends to drink PUBLICLY in cafe, restaurants, pubs etc. Meeting the person regularly influence you but does not mean YOU KNOW WHO THEY ARE so avoid BEING CATFISHED. Pray and cover yourself with BLOOD of Jesus, call on Jesus who loves you to protect and save you in Jesus Name.