Hebrews 9:27 says it's appointed once to die in Bible yet people live again after a clinical death resuscitation with proof of their confirmed death certificate. Some assume verse means mankind dies ONCE ONLY so never lives after death. Yet Scripture shows Jesus' resurrection brought life after death and Jesus lives in heaven. Christ was sacrificed once to take away sin He will appear a second time in the CLOUDS in Rapture to bring salvation. Also other physical resurrections happened in life prior to Christ's resurrection in the Old Testament showing a young boy died and was brought back to life by Elisha in 2 Kings 4:19-37. Another dead man was revived when his body touched the bones of prophet's Elisha's grave in 2 Kings 13:21. Individuals in Old and New Testament died but raised from death by Jesus and disciples. Many people were raised after Christ's death, Resurrection God brought them back to life in Matthew 27:52-53, they went back to their homes, where many people saw them including their miracle experience for their relatives and friends reunions. The Bible account of these people God resurrected at Christ's death eventually died again and their families buried them again. All other saints who died wait in graves to be resurrected to life in glorious spirit body. They did not die 'once only' but lived after resurrections and died second time later. They lived the rest of their resurrected physical lives and died again, buried, awaiting resurrection to spirit life upon return of Jesus Christ in Rapture. Proverbs 18:21 in Bible says death and life are in mouth so choose life. Those who do believe in Rapture of Daniel 12 and 1 Corinthians 15:50-53 go to God in heaven before the Great tribulation starts. The others stay asleep in grave until a thousand years after Millineal reign of Jesus and raised so their spirit soul after death does NOT go to heaven to be with God for saying Ecclesiastes 9:5 that dead know nothing. They quote John 3:13, none ascends into heaven only Jesus who came down from heaven or Jesus Christ referred to death as sleep in John 11:12-15. But Enoch and Elijah went ALIVE into heaven so those left behind's flesh and spirit stay ASLEEP in grave. Those in God in Christ who believe in Rapture are resurrected by Jesus in Rapture alive into heaven.
Raised From Death in the Bible

The widow of Zarephath's son was also raised from death. The prophet Elijah was at house of widow in Zarephath when the woman's son died. She said Elijah brought God's wrath for her sin.
She carried the boy into the upper room where he was staying, Elijah laid him on a bed and stretched himself on the body three times. He cried out to God for the boy's life to return. God heard Elijah's prayer and child's came back to life and Elijah carried him downstairs. The woman declared prophet a true man of God and his words to be true in 1 King 17:17-24.
Shunammite Woman's Son
Elisha, the prophet stayed in the upper room of a couple in Shunem. He prayed for the woman to bear a son, and God answered. Several years later, the boy complained of a pain in his head then died. The woman went to Mount Carmel to Elisha, who sent his servant ahead, but the boy did not respond. Finally, Elisha went to see the dead boy. He cried out to the Lord and laid himself on the dead body,  mouth to mouth, eyes to eyes, hands to hands. The boy's body grew warm so he sneezed seven times and opened his eyes. Elisha presented the boy back to his mother, she fell and bowed to the ground in 2 Kings 4:18-37.
Resurrection of Israelite Man
Elisha the prophet died and was buried in a tomb. Moabite raiders attacked the Israel in spring interrupting a funeral. Fearing for their own lives, the burial party quickly threw body into Elisha's tomb. As soon as body touched Elisha's bones, the dead man came to life and stood up on his feet. This miracle was a resurrection from grave into a new life in 2 Kings 13:20–21.
Widow of Nain's Son
In a village of Nain, Jesus and disciples encountered a funeral procession. Only son of a widow being buried. When Jesus saw her, his heart went out to her. He touched the bier that held the body so pall bearers stopped. When Jesus told the young man to get up, the son sat up and began talking. Jesus gave him back to his mother so people were astonished Praising God, they said, "A great prophet has appeared among us. God has come to help his people" in Luke 7:11–17.
Jairus' Daughter
When Jesus was in Capernaum, Jairus, a leader in the synagogue, begged him to heal his 12-year-old daughter because she was dying. On the way, a messenger said not to bother because the girl had died. But Jesus said to Jairus, "Don't be afraid; only believe, and your daughter will be healed." Jesus arrived in a house to find mourners wailing outside. When he said she was not dead but sleeping, they laughed at him. Jesus went in, took her by the hand and said, "My child, get up." Her spirit returned and she raised to life again. Jesus told parents to give her something to eat but not tell anyone what happened in Luke 8:49–56.
Lazarus was raised by Jesus 
Jesus' friend Lazarus was very sick so Martha and Mary sent for Jesus to come heal him in Bethany. Jesus delayed so He did not arrive before Lazarus died. Jesus stayed two more days but later arrived in Bethany when Lazarus had been in the tomb four days. Martha met them outside the village, where Jesus told her, "Your brother will rise again. I am the resurrection and the life." They approached the tomb Jesus wept. Jesus ordered the stone rolled away, saying, "Did I not tell you if you believe, you will see the glory of God?" Raising His eyes to heaven prayed aloud to Father God. He commanded Lazarus to come out and he did so walked out, wrapped in burial cloths in John 11:1-44.
Jesus Christ was raised ALIVE
After mock trial Jesus was scourged and taken to Golgotha outside Jerusalem by Roman soldiers nailed Him to the Cross on Friday and His body was put in the tomb of Joseph of Arimathea. So tomb  was sealed and soldiers guarded place. Sunday morning, the stone was rolled awayand empty and angels said Jesus raised from the dead. He appeared first to Mary Magdalene and to his disciples plud many others around the city told in Matthew 28:1-20; Mark 16:1-20; Luke 24:1-49; John 20:1-21:25.
Saints in Jerusalem
Jesus Christ died on cross as earthquake struck, breaking open many graves and tombs in Jerusalem. Jesus' resurrection from death raised Godly people raised to life appeared to many in the city in Matthew 27:50-54.
Tabitha or Dorcas, Peter raised
Everyone in city of Joppa loved Tabitha. She was always doing good, helping the poor, and making garments for others. One day Tabitha named Dorcas in Greek grew sick and died. Women washed her body then placed it in an upstairs room. They sent for apostle Peter, who was in nearby Lydda sent all from room, Peter fell to his knees and prayed. He said to her, "Tabitha, get up." She sat up and Peter gave her to friends alive. So many people believed in Jesus because of it in Acts 9:36-42.
Eutychus raised by Paul 
In a packed third story room in Troas a young man sitting on a window ledge fell to death during sermon by apostle Paul. Fell from the windowsill a young man Eutychus dozed off,falling out of the window to his death. Paul rushed outside and threw himself on lifeless body. Immediately Eutychus came back to life. Paul went back upstairs, broke bread, and ate, people saw Eutychus alive again in Acts 20:7–12. So many people in modern times are raised alive from the grave in many countries today. You tube videos record testimonies of millions of people raised from death all over the world. So Resurrection Spirit of God in Christ is still at work today in all countries because Jesus is the same Yesterday, today and forever. So people from all nations died more than once because Jesus tarried. Some will never die before Rapture if the CLOUDS takes place so Jesus comes sooner. No matter when Rapture takes place people alive will join those raised alive from graves.
Scriptures is very clear out of soul body, buried goes to Heaven immediately if a believer or to hades or hell if not. When Lazarus died, the angels carried him to Abraham's Bosom. He saw and talked to rich man across the Great Gulf and in torment and pain in eternal judgement in hell. In the Book of Revelation the souls of those killed during the 7 years of Jacob's Trouble of Great Tribulation, were under the Altar of God in heaven talked to God and God talked to them. The asked how long was it going to be before God avenged their death and God replied they had to rest a little longer until others were slain as they were. They did not wait in a deep sleep in the grave. When the Rapture happens, Jesus will bring the souls of those who had died with Him and Jesus will call their glorified bodies up from the grave to reunite with their souls in the clouds. Those who are alive, will be translated like Enoch was in Genesis and join Jesus in the clouds. Scripture is clear on this so we should not contradict Word of God. All who believe death is ONCE ONLY remain asleep in graves on earth until the MILLENNIAL second resurrection of all dead after Jesus' rule and Reign on earth. They do not believe God can take their Spirit soul to heaven so GOD let's them remain asleep in the graves never enjoying joy of heaven as idea comforts loved ones to know dead person is still around just sleeping in a grave. This is in line with concept of those left behind on earth saying flesh and blood cannot inherit the kingdom of God. They are left behind on earth as God grants them the permissive will belief because of not thinking God changes HIS mind at times in Scripture to rise or live after death. Hezekiah was appointed to die but he refused to die so God changed HIS mind and extended his life 15 years. As Jesus said later no man ascended into heaven in John 3:13 in a manner He did. Enoch went alive into heaven, Elijah went to heaven alive but not in the grand global style Jesus did as sent off by disciples on Mount Olives. The faithful Christians in Christ will be resurrected into spirit life by Christ as their First of the firstfruits in rapture. Saints whose body in graves AWAIT their resurrection 1 Corinthians 15:20 – 23 will go in the Rapture. Their Lord and Master Jesus built mansions for them to go into heaven before the GREAT TRIBULATIONS of mark of the beast starts. It is important to make up ones mind because whether you believe it or not Rapture will take place as days Noah's family was saved in the flood.
Lot was saved in Sodom and Gomorrah from the fire so GREAT TRIBULATIONS of endtimes from the EARTHQUAKES and unseen evil is too unbearable. But those who prefer to stay left behind are allowed by God to do so. Both beliefs of two groups of Rapture and Left Behind are valid for its not exclusively only one correct answer. Jesus said two will be together and one will be taken but the is left behind. In maths correct answer is accepted as long as you can prove your method at arriving at the right answer. In the same way God let's those whose standpoint in Bible agrees with Rapture point of view go to heaven and those who stand on a left behind perspective left on earth accordingly. Rapture is coming for those AWAITING Jesus in the CLOUDS but those who prefer SLEEP in graves will be left behind until after the 1000 years of Jesus Rule and reign. It is a choice of each person to decide if they prefer Rapture or want to stay asleep in the grave until after Jesus' Millennial Resurrection of the dead for judgement. Those taken to God into heaven receive REWARDS for their service for God but others will stay asleep until after 1000 years rule of Jesus before being judged. So Bible says, according to your faith be it into you because God does not force people against their will to resurrect in glorified body to HIS physical Presence in heaven. SO UNLESS YOU BELIEVE IN THE RAPTURE YOU WILL NOT EXPERIENCE IT. The Resurrection of Jesus is different from all resurrections because Jesus' resurrection is first "permanent" resurrection. All other resurrections in Bible were "temporary" so those raised to life died again Lazarus died twice but Jesus rose and never died again. This is why, He is firstfruits of all those "fallen asleep" in 1 Corinthians 15:20. Jesus' resurrection justifies us in Romans 4:25 ensures eternal life because Jesus lives we will have eternal life in John 14:19. It is good to know death is not end of life so believers mourn with hope of eternal Resurrection in Christ Jesus. Father God our Comforter comforts through Holy Spirit to bear grief, sorrow for a season of crying and tears during passing into Glory. Yet we have full assurance loved ones will rise again in Christ's Rapture and be reunited in the Presence of God in heaven. Then later dwell with God on earth physically when New Jerusalem comes down to Israel under Christ Jesus our KING of King's rule forever. There will be no more tears, sorrow, pain or grief for God wipes all our tears away to live forevermore in Eternal joy. Death is painful yet we have hope of living again in joy in resurrection of Jesus Christ.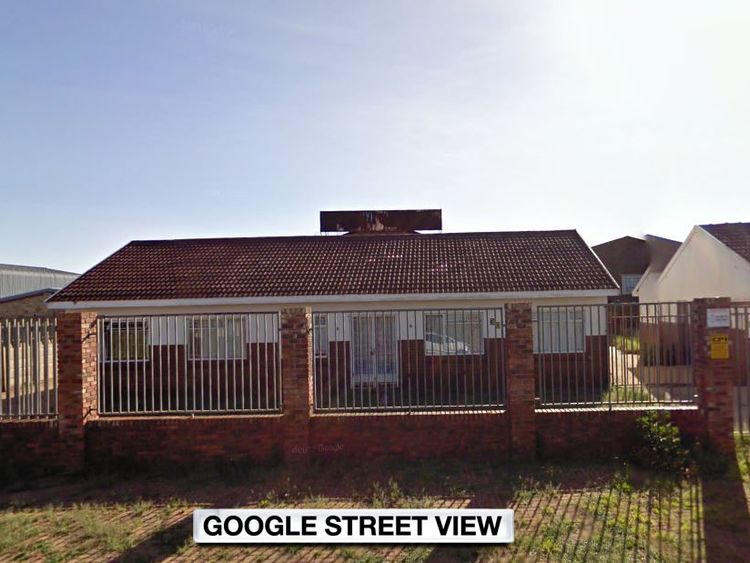 A South African woman was discovered alive in a morgue after being declared dead in a car crash. The woman was found breathing by mortuary technicians several hours after being certified dead by paramedics at scene of pile-up outside Carletonville, southwest of Johannesburg. We followed our procedures – we've got no idea how it happened," Distress Alert operations manager Gerrit Bradnick told AFP. The crew is absolutely devastated – we're not in the business of declaring living people dead, we're in the business of keeping people alive."The unnamed woman from Gauteng "showed no signs of life" following the traffic accident in the early hours of 24 June, Mr Bradnick added. Carletonville mortuary in South Africa where the woman was found alive. She was found alive in morgue fridge many hours after the crash in which victims' car rolled, throwing her out of vehicle. All the right checks were done: breathing, pulse so patient declared deceased, Mr Bradnick said. After being discovered alive, the woman taken to Carletonville hospital is now recovering. "Paramedics are trained to determine death, not life" a source at Carletonville mortuary told Sowetan newspaper. Other deaths came alive:-
Pastor Daniel Ekechukwu died and also came back to life in a basement room of a church at Reinhard Bonke crusade in Nigeria, Africa. By prayer and massage to soften dead body from rigor mortis suddenly Daniel sneezed and arose with a jump. Between 3:50 and 5:15 PM on Sunday, Daniel who died Friday night around 10:00 PM slowly became fully coherent over the next few hours. The video of his testimony is below to see. A report on the website of Christ for all Nations declares: Three days Daniel was in a mortuary, did not breathe, his heart stopped beating. In hot climate, without ice chamber was injected with chemical to keep back mortification. Corpse was carted around for hours, pulled about, and lay in airless narrow coffin hours completely dead with death certificate. This public event was demonstration of revival from death by God in Jesus Name through wife Nneka's faith. Her incurable faith prevented Daniel's burial to bring him because she was convinced God will bring him back to life. She said Reinhard Bonnke as a man of God in the atmosphere of faith he ministered, this miracle was possible. The faith of Nneka dictated the whole event and her faith was honoured by God. She stood on word of God women receive their dead alive in Bible. Pastor  Ekechukwu shares his testimony of his story of what happened when he was in heaven and saw hell. Now Pastor Daniel's message is repentance of the church to prepare the church to stand before Jesus, and many have indeed repented after hearing his testimony live in real holiness. Ministry of Reinhard Bonnke in Nigerian crusade and in all the world share his testimony on TV and travels to share testimony.