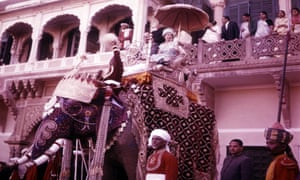 A Professor of a Commonwealth institution discussed championing of multiculturalism changes after Brexit takes place. Global affiliated countries of colonial master colonies from 1965 elected heads after independence to be leaders. Some want a conferred leader by an automatic birth as empire head to change after Brexit. Some use 'racism' xenophobic anti immigration sentiment as reasons for complete separation of long term friendships. Intergenerational commonwealth nations tested querying the
Commonwealth post-colonial club of nation's relationships with past empire. Decolonising conversations around the world, from
Rhodes Must Fall
to
Black Lives Matter,
think the Commonwealth must "decolonise" their relationships to the former colonial ruler Great Britain. The divisive
Commonwealth members question privileged leadership of a post colonial institution
headed by a colonial master.
Commonwealth
inherited crown head from a
single country they want to change. The Commonwealth headquarters in London shows history of empire's best convenient geography. Commonwealth power flows through London conferred by the monarchy to former colonies. Centre of periphery of dynamics of empire is the Queen, head of Commonwealth's power associated with monarchy's friendship of nations.
Commonwealth of Nations is a group of countries. Originally, called the British. Commonwealth of Nations founded in 1926 when the British Empire began to break-up. The 53 member countries of the Commonwealth of Nations except Mozambique were part of the British Empire. Changes have taken place many years in terms of these Commonwealth relations. The people's Common wealth belong to colonial masters like natural resources drained by Western countries to survive. Though the West depends on Commonwealth resources the colonial nations do not prosper as their colonial masters for generations. So negotiations must be reconsidered for fair treatment.
Perhaps strong association with crown made sense in the early years, when the Commonwealth's goal of bridging their economic gap between "developed" and "developing" countries as coloniser and colonised envisioned north-south flows. But is this the case? The world has more complicated needs of a Commonwealth secretariat established in 1965. Global economy flows emerging in economic power of members of Commonwealth nations supporting the Queen as head.
Commonwealth nations led by a British Commonwealth Queen is symbolic of a relationship that endures to adjust to a postcolonial world of people. Real issue is Commonwealth countries completely interdepend on the West for economic development. Relationships developed need each other more as their natural resources flow from these post colonial regions to the Western world. Processed goods sold to nations are indispensable as manufactured goods, essential foods, medicine, services, computers, modern gadget lifestyles of postcolonial nations. Like Brexit, sentimental hatred of some people causes them to start "race wars" by a chaotic association. They want to detach for individualist selfish racist goals. No one is an island, people need to co-operate as nations for good success. Politics needs diplomacy and a deeper understanding of implication of consequences to build bridges of unity.
Refusal to contribute millions requested to EU triggered the Brexit but departure equally demands payment. Question is, is contributing to protect international interests abroad by union members as a united front better than paying without same privileges a new reality unforseen in advance? The complex set of Brexit is new grounds negotiated through trade deals with individual nations as part of consequences of Brexit. Some wonder if leaders realise that inciteful statements without proper research or homework makes their nations suffer. Their lack of understanding of practical issues of the basic necessities: food, water, medicines also hits the postcolonised nations most. Often the innocent women and children bear the brunt of macho policies flexing muscles to prove their point. No perfect alternative is possible to counteract the effect of policies imposed on all. Living history repeats itself showing 70 years of relentless wars of all past years linger on today causing more sufferings to all. 
Peaceful long-term friendship is a better choice option than bitter vitriol hatreds of racism sown by the few. Ignorance is bliss so some who demand change lack knowledge of past history consequences of damaging effects on some nations. Its NOT WISE to get rid of the post colonial friends in need of each other. So its best Commonwealth headquarters REMAINS in London as the Queen is the life head. Interdependence of nations is essential to stop divisive worst alternatives. This is true as all nations on earth need each to learn to listen and value differences, God created nations for HIS GLORY. The former Canadian prime minister Lester Pearson remarked, the Commonwealth went from having an emperor to a king to a head by upheaval of decolonisation. The Queen is the best head as excellent leader of Britain, has best experience of Commonwealth nations for generations used to diversity in serving as head. The organisation's diversity is represented by position of secretary-general, which provides the real leadership on a world stage. Shridath Ramphal of Guyana, the longest serve Commonwealth secretary general (1975-1990), championed these Commonwealth as the family of nations that fosters community relationships.
Kings and Quuens are ordained by God by birthright as heads, so international aspiration of the Commonwealth must remain Supremacy of community above selfish greed and racism." Sounds nice, but possibly not truthful in terms of the realities of all these members. Ramphal embraced Commonwealth represented by values of fairness and anti-racism. Its inherent contradiction: Commonwealth exploitation, violence, deeply ingrained racism makes such a perfect existence impossible. If Commonwealth members want change this opportunity to infuse institution with MATURED COMMITTED new leadership structure. Young naive are so impressionable in universities so the queen must ensure they are led by a stable emeritus experienced academics. Is United Kingdom's extension of British crown capable of such moral leadership required to fulfil this role? Is monarchy facing current exploitation from former colonies using megawatt 'racism' liberal views try to undermine monarchy not aware of their underhand tactics? Since Brexit vote revealed Britain's nationalist isolationist position in the world affairs, their leave sentiment campaigns fuelled by xenophobia impacts Commonwealth nations to force for change for control.
Politicians campaigning for Brexit did so with imperial nostalgia mixed with the white man's burden; the alternative proposed for Britain is special status in Commonwealth is first among equals. Is this questionable if Britain cannot be trusted to champion internationalism and fair multiculturalism? Cameroon's struggles of relics of British colonialism as Eliza Anyangwe wrote in Guardian is this opportunity to reconsider rotating a democratic approach to Commonwealth leadership? Refreshing organisation for relevancy to the majority of members is an idea peddled to elect the titular head from outside Britain's royal family? But look at OAU among others, did increase in international spirit of the "family" of Commonwealth nations without Britain as head succeed? Most nations lack the adequate resources or security to host a large gathering of nations consistently.
Some divisive people want to capitalise on post colonial sentiments to use their own selfish agenda by using "racism" to incite a race war. Their evil motive is to spread hatred and division to portray the Commonwealth nations as "victims." Some Commonwealth people are pliable trained to submit to authority so can be manipulated through universities. Most military coup de tats in the third world countries start on university campuses, in conjunction with naive students. The changes promised by using harsh forces maltreat people's assets they take. They kill elected leaders, topple governments sponsored from abroad to gain access to natural resources. Nations remain poor and people suffer while military enjoy luxury. Structures of Commonwealth is not ideal but practical for the involved nations. Head of Commonwealth is best Royal and invest funds in modern states or reparations. History shows monarchs destroyed by tyrants who took over are worse than sovereign. Power shifts into hands of vying liberal maxist groups or military who enrich themselves in their offshore accounts. Naive young leaders influenced by powerful forces destroy monarchy. Beware, enthusiastic people demanding an "alternative progressive" Commonwealth flaunt themselves at the centre of photo opportunities, promote "soft Business" agendas. Commonwealth dedicated team of leaders committed to duty first help the poor get basic needs. Most villages need bicycles, motors for emergency health care workers, food or suitable walking shoes in hot climate. So stop the lavish waste jet flying in luxury hotel blocked off for exclusive use while depriving people. The rich enjoy as the people suffer. Royalty is more STABLE so unites people but the lavish excesses depriving hospitals, schools or essential lifeline services must change. Ensure a fair share of resources to many working people starving, dying in countries due greed of watching leaders flaunt wealth in their faces. Giving relentless speeches of meaningless word salad to common people. Commonwealth citizens under economic colonialism struggle to pay IMF loans borrowed from the colonial masters. Post colonial masters ensure a firm grip on resources to stunt growth of past colonised nations "institutionally racist" what would Jesus say about uses of resources provided by God freely for all mankind to enjoy?
Mankind cannot inherit bitter grudges of hatred injustice of perpetrators. They feel angry forced slavery or colonialism that built Western countries deprive the post colonial nations. Are forming their "alternative progressive" alliance of the Commonwealth of citing racism hatred to whip up dark emotions to members by "forces for change" agenda. Obsessed by dominance of the world feel entitled to rule because ancestor's blood and toil built the West. Want "forces for change" of enmity hatred through envy jealousy to spread to 53 Commonwealth nations. Plan upheaval sentiments to whip anger rebellion to take place among nations to emerge as their head. This delusions of grandeur is driving them to portray the monarchy as "archaic" and irrelevant to modern generations. Descendants of the slaves want to rule the world because it is their ancestors who built it. Planning to incite hatred so naive people will join their agenda to destroy the royal family. So Commonwealth royal family head is targeted as their 'enemy' to achieve the liberal goals of perceived injustice for a future rule by them. British monarchy is seen as obstacle to achieving black head of the Commonwealth they feel entitled to rule because their ancestors earned it so must take over. Monarchy must wake up to underground liberal view of woke naive people who lack understanding of proper leadership protocol or decorum but strongly want to rule the world. The "forces for change" use racism hatred to recruit naive antimonarchy sentiments to create "alternative progressive" ruler. This is going on behind the scenes so as to incite Commonwealth Universities or academics for reparations of injustice of slavery and colonialism. Their error is a past generation of enmity hatred cannot be the excuse for selfish motives to rule. Commonwealth must be preserved and a transparent working agenda must not vilify any race war to promote divisions. Commonwealth community of nations must continue by mutual respect for all because rebellious mutinies never last. The toxic divisive people always destroy others to prove their superiority to rule but genuine people who care preserve Commonwealth as the only best option.
Reblogged & Updated Article By: Nalini Mohabir: – Nalini Mohabir is assistant professor of postcolonial geographies at Concordia University, Montreal, Canada