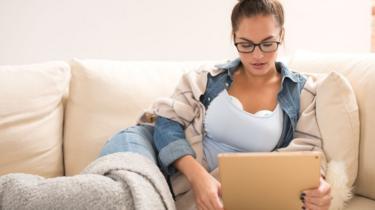 Willow and Freemie breast pumps offer mums freedom from problem of finding suitable places to breastfeed in public. It is seen as not trendy for women so sit in public in some countries to show breast while feeding baby. Yet not easy to find baby changing or baby feeding rooms if out and about. According to Zoe Kleinman Technology reporter, of BBC news, the Willow's breast pumps are designed to be worn unobtrusively to pump milk. 2 firms launched portable pumps to help the breastfeeding mums collect their milk on the move. Women who use breast pumps often apply them several times a day and for periods of about 20 minutes or more. However, generally they have to be plugged into a power socket and the pump mechanism is noisy. Both Willow and the Freemie Liberty pump are designed to be worn more unobtrusively placed inside bra. Its necessary mothers regularly express breast milk or breasts swells and leaks through clothing with nursing bra pads. Unlike traditional pumps, are powered by rechargeable batteries and are very quiet. They are both on show at the CES tech trade fair in Las Vegas. So stressed mums have a lot of stress, they have to plug into a wall, often they are isolated in a tiny room and they have to step out of life," said Willow chief executive Naomi Kelman. "One teacher told us she had to stop and go in a supply closet to pump." Willow won an award for its device at CES in 2017, since when the pump has been available to buy as a beta trial, but it is now launching onto the market, retailing in the US for $479 (£354). But faced some criticism online from those who tried it out, including comments that the bags, which hold 4oz (118ml) of milk are too small to hold the amount of milk needing expression.
A spokeswoman said in future "the bag options" of different sizes be available, and added that the pump can be paused so smaller bag changed over. FREEMIE  founders got idea for the discreet breast pumps invention when their twins were born prematurely. The Freemie Liberty pump comes with 8oz bags. It is the first portable product from Dao Health, and so launched its first wearable pump in 2013 after the 10 years of development. Until now its devices required a power socket. It has "sleep" setting to switch it off in a certain amount of time should a user want to doze off while pumping so although many women find that is often difficult. Co-founder Dr Stella Dao, an emergency doctor, and her husband Dan Garbez came up with idea as their twin babies were born prematurely. So were in neonatal intensive care unit my wife realised she was having to use her breast pump 10 or 12 times a day which required her to take off her clothes, and do it for 20 to 30 minutes at a time," said Mr Garbez. "The point she impressed upon me is that her job situation is difficult and demanding but lots of women around the world have difficult and demanding jobs and they can't just drop what they're doing and use breast pump. Willow has accompanying app – currently only for iPhones women can use to track their milk production.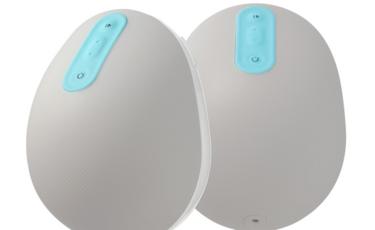 Willows breast pumps (above) cost $479 whereas the Freemie Liberty will retail for $300, Freemie Liberty, in contrast, does not but is compatible with other apps on the market, said Mr Garbez. It retails for $300 in the US and is also included in some health insurance plans. Tech analyst Carolina Milanesi from Creative Strategies said it was encouraging to see products on the market that offered women more flexibility. "In the busy life we are living and in the attempt for women to better balance career or family sure welcome of better solutions to empower women not to prioritise one over the other," she said. The mobile breast pump is great news however, majority of mother's worldwide will still need to rely on their breasts to feed without pumps. So this means there is need to educate people that breast is baby' s food source not a fashion accessory or for intimacy play thing depriving babies of natural milk. Women must learn not to associate the breast as a private body part that can't be seen feeding babies. Some parts of the world still live like Adam and Eve, naked but not ashamed before sin. So in many tribal groups and towns people naturally live nude unlike the attitude towards breast in other places. It is a mother and baby's human rights to feed baby milk God provides unless a health reason or unable to do so. And cosmetic reasons of fear breasts sagging deprives babies of crucial natural nutrients in formative years for brain growth.