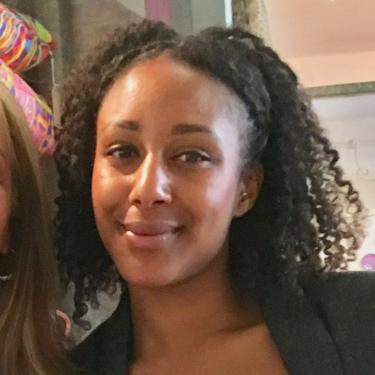 Malachi 3:5 says God's will quickly deal against those who defraud workers of their wages, who oppress employees so deprive people of renumeration due to them. Slick employers commit crime of failing to pay deserved due wages and benefits employees guaranteed by law. God records mistreatment by zero hour and deprived pensions require account from employers. Despite good academic degrees people in zero hour jobs using skills but paid no decent salaries.  The 2:1 degree to zero-hours contract is commonly now an issue with people compelled to take jobs unrelated to their expertise just to earn money to support themselves. It is interesting companies that can afford to pay well seem to prefer machines which do not have family to provide for above humans. Such graduates cannot find the most suitable jobs that helps to combine family needs with professional roles. It is such a problem most graduates live below poverty line with huge mounting debts. One case is Issy Mason's degree counted for little in her job hunt as she needed to work part-time. As a report finds having a degree offers young women little help in the jobs market if they are also mothers needing flexible working hours, one young mum explains her frustration. Money is so tight you never really know how much you are going to get paid each month," says Issy Mason a 26-year-old graduate, from Nottingham, who also happens to be a single mother. She has an upper-second class degree in languages and international business from Sheffield Hallam University, and speaks fluent Spanish and completed two internships in marketing, one of them overseas. She achieved all this alongside having become a mother at 19 but her skills and qualifications seem to count for little in her hunt for graduate job because she needs a flexible work pattern. She says the only jobs open to her flexible enough to fit around school pick-up for her six-year-old daughter offer zero-hours contracts.
'Minimum wage'
Throughout her degree, Issy always worked part-time. She thought this, alongside unpaid internships, would make her more employable as graduate. But the reality has proved "dispiriting" and she feels shut out of the graduate jobs market. She applied for graduate schemes but not lots of flexibility," she says. "You can't negotiate start times and finish times for school pick-ups. "There is scope in senior roles for part-time and flexible working, but there's less flexibility in entry-level jobs. "I feel a lot of opportunities out of my reach. It is incredibly frustrating and depressing. "At times, I really took it personally. It really hit my confidence." But she still hopes "for a job that pays salary rather than minimum wage."
'Too little support'
The Institute of Student Employers, which represents leading companies that hire and train young staff, said it was not aware of any of its members running part-time graduate schemes. But Issy believes employers who write off or fail to support young mothers are missing out on talent. She fears being thought "unreliable" because of her caring responsibilities but says young women who complete their degrees as parents "have already shown tenacity and motivation and commitment for good careers." "We've shown we want to make a contribution to society," Issy says. "We just need a bit more support." "It's not just about the grad schemes though flexibility should be available across board. "There's definitely scope for government to help businesses to understand how to be more flexible and welcome more well qualified mums into their employment."
A master's in hope
Issy's zero-hours job as a receptionist in one of Nottingham's sport centres offers more regular hours than her previous work. "Sometimes they call on the day if they need me," she says. Life is difficult as money is precarious and fluctuating." The Young Women's Trust supported Issy with career coaching, counselling, and in January, alongside her part-time job, she will start a master's degree in branding, advertising at Nottingham Trent University. She says there have been times when she has felt "quite negative" about herself and also her capabilities but now she is cautiously optimistic. "I realise that I do need to get a graduate position but I am a little bit more positive because by completing a master's degree, I will show that I still have enough drive to develop my career." 

What does government say?
A government spokeswoman said a record number of women were now in work and legislation gave all employees with 26 weeks' continuous service and the right to request flexible working. "We are determined to support women into work so we have expanded access to high-quality affordable childcare and earlier this year fulfilled our promise to double the free childcare available to working parents to 30 hours a week, saving them up to £5,000 a year," she said. "We also recently announced £5m to support people returning to paid work after time spent caring many such people will be parents with childcare responsibilities."
The research
The most recent Higher Education Statistics Agency figures show 3,665 female graduates were on zero-hours contracts six months after leaving university in 2016. And analysis of long-term data from the University of Essex's Understanding Society Study, for the Young Women's Trust, indicated young women with degrees likely to be jobless as men with no qualifications, because they were parents. "Young women are working hard because they want to be financially independent. But instead, many are getting stuck on low pay, in insecure work and, in many cases, shut out of the jobs market altogether," said YWT chief executive Carole Easton. Dr Easton called for more support and mentoring to ease their transition into work, a commitment to invest in jobs and skills for women and more access to affordable childcare. "There should be a ministerial champion to oversee progress," she said "Giving young women the support they need to find secure, well paid work will help them to become financially independent to gain businesses and the economy too." Above all, if all women decide not to have any children in the world, the whole world will be worse off and unreplenished. It is in the interest of nations to value role of motherhood to stop treating parents as lazy villains who refuse to work and want to be parasites. A mother's work is never done and more than 24/7, day or night with no breaks in between. It is a least rewarding duty of care for life still involved in adult children's lives. The sooner society values motherhood to ensure mothers as primary carers take care of children the better for society. Many children in latch key, after school club barely know their parents and vice versa. Yet society blames their parents if the children are not successful in life. The foundation of education from early years must be examined to value input of mother and fathers. Head knowledge is great but life consists of wisdom and practical living skills from experience in life not just merely the taught academic information in books. Brain use is good but the most genius brains some times cannot function without support of the family to navigate life. Academic life is wonderful but education alone is not good enough to be productive in family real life needs juggling with business. So the family must be valued more.
Produced by Judith Burns, BBC News education reporter