PREHISTORIC AFRICAN KINGDOMS
OLD GHANA MALI SONGHAI EMPIRES
EARLY ANCIENT AFRICAN KINGDOMS
OLD AFRICAN MAP BEFORE SLAVERY
CITY STATES & PEOPLE MIGRATIONS
ISLAMIC INVASION CONQUEST SLAVES
 MOST SLAVES WERE MOVED AROUND
MANSA MUSA RULED FROM 1325-1464
OLD GHANA EMPIRES PROSPEROUS 
ASHANTI /ASANTE EMPIRE VERY RICH
 WESTERN SUDAN EMPIRES EMERGED
OLD GHANA EMPIRE, MODERN GHANA
NEGROLAND GUINEA GOLD COAST
BRITAIN EXILE GOLDCOAST PREMPEH
PREMPEH THEN SENT TO SEYCHELLES
SLAVES FROM WEST AFRICA TO HAITI
 KINGDOM OF JUDAHJEW SLAVECOAST
ARAB DHOWS TRANSPORTED SLAVES
ISLAM EXPANSION CAPTURED SLAVES
SLAVES WERE SOLD TO RICH OWNERS 
SLAVE TRADERS EXPANDED INLAND
CHILDREN SOLD AS SLAVES IN CHAINS
THE SLAVES SOLD BY ARAB OWNERS
SLAVE SHIPS TO WEST INDIES, USA
SLAVES PACKED & CRAMPED IN SHIPS
SLAVES KEPT IN CHAINS ON JOURNEY
SEA MEMORIAL OF DROWNED SLAVES
WHITES SOLD THE SURVIVED SLAVES
CARRIBEANSLAVES MAKE SUGAR/RUM
 SLAVES SOCIALISE AFTER HARDWORK
SLAVES ARE SEPARATED & SOLD OFF
AN AFRICAN CULTURAL COMMUNITY
WHITE SLAVEMASTERS ENTER AFRICA
AFRICAN EXPLORERS PAVE SLAVEWAY
EUROPEANS SOLD SLAVES GLOBALLY
GOLD SALT SILK LUXURY GOODS SOLD
SILVER SUGAR EXCHANGE OF SLAVES
THE TRIANGULAR SLAVE TRADE
TRANSATLANTIC MIDDLE PASSAGE
 THE EUROPEAN SLAVE TRADE WARS
EUROPEANS COLONISE SLAVE COASTS

Letter from King Leopold II Belgium to Colonial Missionaries 1883: Reverends Fathers and Dear Compatriots, the task to fulfill is delicate so requires much tact. Certainly evangelize but know evangelization is to inspire Belgium interests. Your principal objective in mission in Congo is never teach niggers to know God they know God already. So ensure you take full advantage of these people. Do not offer them a seat when they visit you at home. Do not give food or treat them well as your equals.
They speak, submit to Mungu, Nzambi, Nzakomba and what else I don't know. They know not to kill, not to sleep with someone's wife, not lie or insult. Have courage to admit you are not going to teach them what they know already. Your essential role is facilitate task of administrators and industrialists. This means interpret the Gospel in the way best to protect our interests in that part of the world. For these things keep watch on disinteresting savages from enjoying plenty richness from getting interested in the competition to dream one day to overthrow you.
Your knowledge of Gospel allows you to find texts ordering to encourage your followers to love poverty, like "Happier are the poor because they will inherit heaven" and "It is very difficult for the rich to enter kingdom of God." You have to detach from them to make them disrespect everything that gives courage against us. I make reference to their mystic system, war fetish warfare protection that they pretend to want to abandon. Do everything in your power to make it disappear. Direct your action essentially at younger ones, so will not revolt if recommendation of priest is contradictory to a parent's teachings.
The children must learn to obey what a missionary recommends, as the father of their soul. Singularly insist on a total submission and obedience. Avoid developing a good spirit in the schools, teach students to read not to reason. Dear patriots these are some of the principles you must apply. You will find many other books, which will be given to you at end of conference. Evangelize niggers to stay forever in submission to white colonialists not to revolt against restraints they are undergoing. Recite every day Happy are those who weep because the kingdom of God is for them. 
King Leopold of Belgium visited Congo to check his instructions are followed to the letter literally. The unfortunate ones who did not meet their quotas for rubber harvest fast enough their hands were cut off and shown to the king. The brutality Africa has suffered is beyond words. The world continues to control African resources because of influence of King Leopold on all European Kings and wealthy people of his time. Africa still suffers greatly as people forget they are God's cherished creation. The people of Africa need to turn directly to God HIMSELF to Intervene to deliver them from evil beyond their strength.
Leopold and the Europeans built their nations on the back of slavery wealth and colonialism in African countries. When slavery was being ended they relocated to Africa. So took control of the natural rich wealth and resources and used the people for free domestic slavery labour. Insist they are treated like royalty by the Africans including the conquered native royals. Condoned with other Arab and Islamic traders to subjugate Africans. 
THE SCRAMBLE TO CONTROL AFRICA
AFRICAN ORIGINAL RIVERS NAMES
AFRICA PARTITIONED BY EUROPEANS
EMPIRE LANGUAGES ARE ENFORCED 
EMPIRE GREW FROM COAST TO COAST
SUN NEVER SETS ON BRITISH EMPIRE
AFRICA IS COLONISED BY EUROPEANS
MAJORITY IS CONTROLLED BY BRITAIN
CONTINENTS FIT SNUGGLY IN AFRICA
NATIONALISTS DEMAND SELF RULE
INDEPENDENCE GAINED BY AFRICANS
AFRICA'S RICH NATURAL RESOURCES
 SLAVERY DOMINATION STILL EXISTS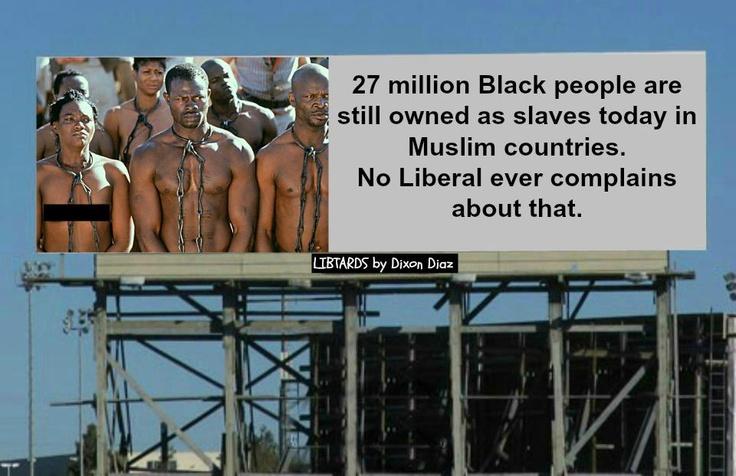 The world must recognise God made all people in HIS OWN Image and Likeness so diversity is God's Idea. This world is created by God with more than enough resources to meet all needs. Teach the people nobody exclusively owns this world to the detriment of another. Evidence in living history shows greed destroys beautiful world God gave mankind to freely enjoy. Due to past record of inability to self rule without God, Jesus is returning to Rule in Peace over all the world to RESTORE GOD'S KINGDOM on earth. Become a Partaker in GOD'S KINGDOM.

EDUCATIONIAL ACHIEVEMENT is well documented in living history as black contributions in all fields of academic knowledge. In all spheres of life blacks have achieved so much more than they are  given credit for in life. Evidence prevails in all aspects of existence that often others take the credit for their talents, skills and abilities. In the process market and gain profit from using and abusing them.
HIGHLY ADVANCED EDUCATION requires WISDOM to understand the changes taking place in living history. To study carefully, the consequences of slavery and why so many nations are involved in slavery and colonialism. So realise the bigger picture includes the ongoing global transformation of earth as a whole. As nations conquer others as enforcers God Said HE WILL destroy the destroyers. Make peace with God personally and ask for forgiveness for whole nations and restoration in Jesus Name. Earth regeneration by God takes place for New Earth and New Heaven. 
MENTAL SLAVERY EMANCIPATION is necessary because past history is just propaganda to control and manipulate people to conform to a few in control. Above all, it is your personal liberty in Christ in God that counts most in the end. Despite sufferings, sorrow, pain, weeping, tears, grief, Joy comes in the morning in JESUS NAME. REJOICE FOREVERMORE for SALVATION is near even at your door. Bible in Luke 21:28 says when all these evil things are happening, stand and look up, for your salvation is near!" Things gets worse before it Gets Better in Christ Jesus.