In Luke 10:38-42, this real Bible story is told about Mary and Martha and Jesus Christ. Often meals were provided for Christ Jesus and the apostles whenever they were in town by them. Usually, best favourite kosher meals will be provided in line with God's standard instructions. At times, extra meals are made to feed and give as lunch 'boxes' to take away. On this occasion it was Mary and Martha's turn to provide hospitality. Jesus was regularly fed by faithful, loyal disciples during His Ministry. At times word would be sent earlier to prepare a feast to welcome Christ and the apostles.
At times, the disciples were fed after healing Peter's mother in law who prepared a meal for them.  This means hospitality is an essential part of ministry. God ordained hospitality to provide for those away from home. Unable to have resources and provisions to cook themselves are cared for. God ensures people are well fed and provided for while doing God's work. Jesus told the disciples not to take wallets, extra clothing or shoes for God will provide. Throughout journeys to preach the word of God hospitality is still provided today as Mary and Martha did for Jesus, apostles and disciples. 
Extra shopping is done and the house almost looks like a supermarket storeroom. Note is taken of every taste, appetite, choice menu, vegetarians, allergies to ensure guests celebrate in style. Every nitty gritty detailed recipe is chosen to ensure the best meal is cooked. Like Martha the one responsible for doing all the organisation and cooking becomes stressed and overworked. Long hours of labouring alone without help over menus mean the joy and fun is taken out of the celebration for them. Shopping and cooking seems to take over the whole atmosphere. Instead of relaxing and enjoying a one to none moment with guests present together, to get involved, interact, get to know them better toils over food preparation.
So celebrations shift attention to the best meals, menu, recipes, ingredients, drinks, table lay out and decorations. This happened to Mary and Martha when Martha complained to Jesus Mary abandoned her to cook alone. Martha expected Christ to tell Mary off and ask Mary to go help her sister cook. Instead Martha had a shock when Christ seemed to condone with Mary against her. Jesus cooked alone  for the disciples so knows a thing or two about cooking food. While Martha was very busy, stressed, exhausted, cooking her attitude was not right. Martha spending her time grudgingly laying table with prepared meals did not impress Christ. God loves a cheerful giver and remember, Christ is capable of calling upon God to multiply a meal to feed Mary and Martha and all the disciples. 
Christ practised hospitality by feeding His disciples and the multitude which followed them to hear the Gospel. Jesus fed more than 5,000 people excluding women and children. Mary knew food was not a problem for Christ. Christ is capable of making and increasing wine supply for the guests at a wedding ceremony. So Mary chose on this occasion to pay more attention to Christ Jesus. Mary, by drawing nearer to God, listened intently to the Gospel message so remembered as a result of her choice. Do not spend too much time and energy on food alone. Producing excessive food for gluttony is not approved by God. Mary, recognised after repeating previous pattern of such behaviour for so long and changed.
Mary decided it was a great privilege to have the Son of God the Saviour visit her home. It was even  a greater honour to be allowed to feed Christ Jesus. Although Mary and Martha spent weeks if not months preparing. Mary felt she did not want to miss out on hearing Christ on one to one basis. On the other had Martha was meticulous in process. Martha spent hours, days, whole week, years raising poultry, sheep, preserving, curing ensuring it turned out great. She felt happy when Christ and disciples praised her for her sumptuous meals. It was Martha's conversation topic, gossip of visit of Son of God fed by Martha.
Martha was a busy busy body  perfectionist with extra performance attention to detail. Christ reminds all man shall not live by bread alone but by every word that comes from the word of God. It is good to work hard to afford the most expensive taste and eat the best quality food. Remember feeding the flesh alone is not enough. God said the soul must prosper as a healthy lifestyle stomach prospers.  Martha was ready to sacrifice fellowship with Christ. For culinary perfection so willing to miss out on salvation message. Martha is a loyal disciple who followed Christ to hear the Gospel on many previous occasions. Her external outward display to impress was not appropriate as Christ was reason for visit not food.  It is interesting Martha did not complain about the men sitting idly watching her cook in the Kitchen.
Martha could do necessary advance preparations during Sabbath. Martha can take time out of the hot stuffed kitchen to refresh her soul with Christ. Martha was too engrossed by physical material needs to take notice of spiritual privilege. To have the Son of God around and not be blessed by His Presence is an anomaly. Preparing, cooking too much food that can be hardly eaten is not a wise move. Martha was pre-occupied with too much unnecessary food preparation for a single occasion yet not all eaten or finished that day. Martha put family under pressure to prepare best food, abundant meals. which caused her to miss special sacred moment with Christ. Below is similar outlay of meal prepared by Mary and Martha.
Martha did not remember to worship, thank God for Christ Jesus for protecting life and family. Recognise Christ is the reason for season for the salvation of people.  Christ is Co-Creator Owner of food, all the silver, gold and cattle on a 1000 hills. So do not waste abundant food God watches in disgust wasted. Do not join in food waste to manipulate to create famine insolent abuse for bank balances. Tons of over produced super abundant food is wasted and buried in landfill sites. Stocks and shares are raised to cover cost of production so some companies are not genuinely interested sin selling actual food to feed humans as a priority. With insurance claims covering food waste is a deliberate fast track guerrillas business tactics for profit growth. So God's natural resources are freely and abundantly supplied by God.
So this Christmas do not become too busy like Martha and not go to church during Christmas season. So this Christmas, it is good to eat well and enjoy the fruits of one's labour. However, to eat right and share with others is is a health investment. For the body will be healthier if not tormented with too much glutton eating. The stomach will have a break. The producers will have a normal healthy working hours instead of churning food that goes straight into the dustbin. In addition, people will have time to take better care of their families.  By sitting down, talking and interacting on one to basis.
Today Mary and Martha's kitchen may look like this. With modern facilities, kitchen gadgets, appliances and high technology micro waves and blenders, Martha's looking up to herself for her culinary skills and perfection will become much easier today if Christ visits her. Christ wants us live and walk by faith and not by works. Extreme hard work has overproduced waste to cause famine. Yet the knowledge of the word of God is underestimated by billions. Do not be too busy like Martha at Christmas cooking, eating seasons's feasts to forget your soul's prosperity. Prepare in advance and make time for God like Mary.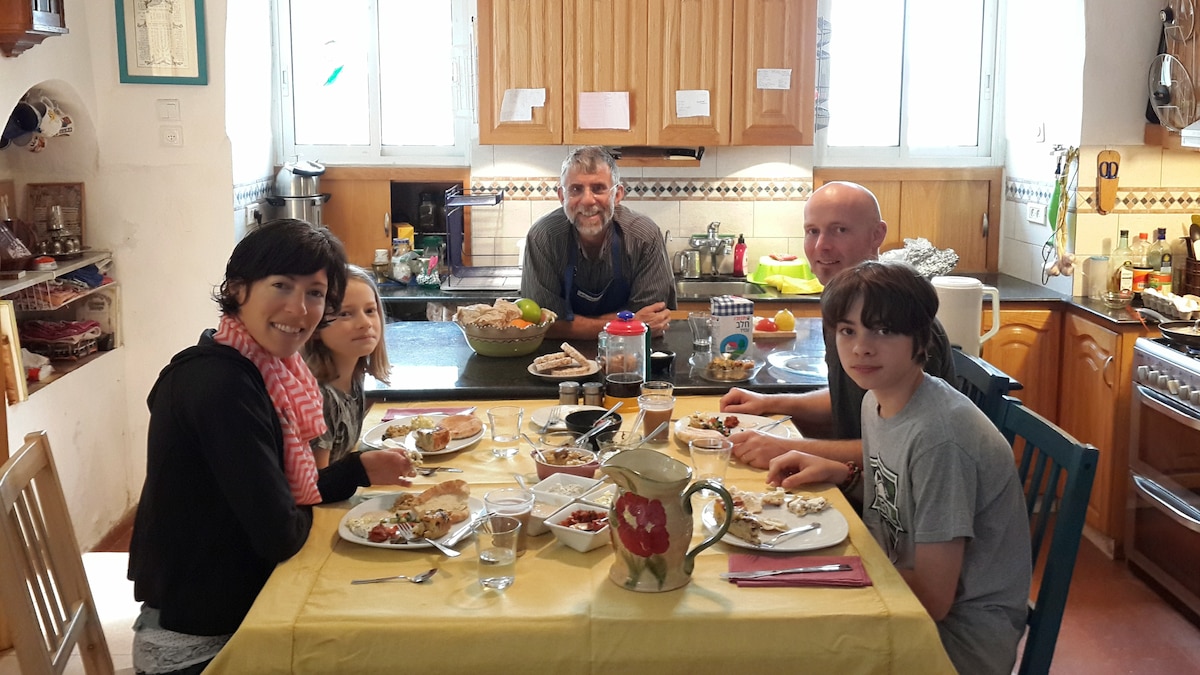 Christ taught Martha to do the best she can not to be workaholic. So not to allow party food preparation to cause a rift between her and Mary. Who chose eternal priceless spiritual soul food to nourish her soul. God has come for all people all the time who accept Christ. So Jesus Christ does not want Christmas to be turned only into eating, drinking, sales, buying, selling, material prosperity. While many people are perishing daily in starvation others waste food. Christ's Majesty and Glory Earned Him All the Power in Heaven and Earth to say to the world to repent to do the right thing in food production Jesus Name.
Christ wants the same interest in shown in investments for physical food production to be invested in the soul to prosper. Because the eternal everlasting soul never dies. Billions of dollars are invested in food production, hybrid genetics, seed multiplication, food processing and preservation. Christ is not happy two sisters are arguing over food preparation to feed Him. It was embarrassing to argue in front of Christ over food. He could call forth food if He wanted to do so. The kingdom of God is not just about eating and drinking but applying the word of God for eternal life. So remember to get out of the kitchen to join in with your guests. Focus on the good side of relatives and do not ruin Christmas with petty squabbles. Forgive all and enjoy Christmas, have fun participate in healthy entertainment, hospitality, give thanks and Glory to God. Remember to celebrate Jesus Christ the Reason for the season like Mary.
Courtesy;Image Credit
Joachim Beuckelaer (Flemish painter c 1534-c 1574