I am not ashamed of Gospel of Christ, Power of God for salvation to all who believe. 
To Jews first and to Greeks and all Gentiles for eternal life through Christ Jesus.
The Gospel Good News saves from sin, damnation, death, so gift of God for eternal life. 
The Gospel of Righteousness Glorify God's Truth revealed by faith for inspiration.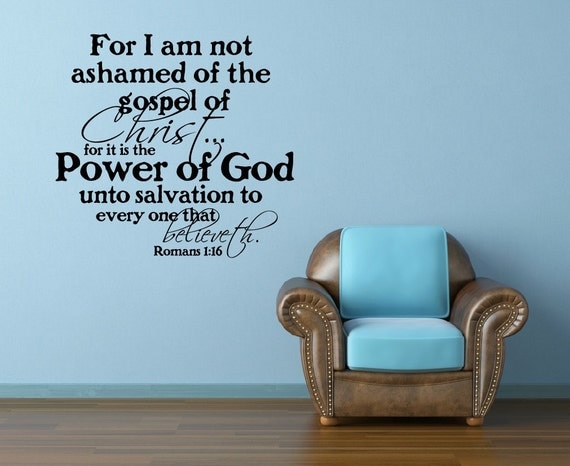 The Gospel deserves attention, interest, passion so declare and share Message.
Gospel is foolishness, a stumbling block to some due to pride, unbelief and ignorance.
In Mark 8:38, Luke 9:26, Christ said those ashamed of Him and His Words He will be ashamed of them in His Glory with Holy Angels when He comes. Be bold and strong to share testimony by Blood of the Lamb Christ.
Despite fiery fire suffering Christians share Gospel of Precious Blood to be heard by all in Ephesians 1:13, Romans 10:1. The Gospel in Mark 16:16,Romans 1:5,10:16,6:17,18 must be obeyed to equip to live holy life in Galatians 2:14; Philippians 1:27.
Courtesy: Image Credit
http://www.kingjamesbibleonline.org
livingmoreabundantly4christ.com