Food glorious food sends our mind racing to the best restaurants, food galores and food fairs. We celebrate food festivals so food sets our imagination running and our taste buds tantalising with great choice of starters and delicious main meals, aromas to eat and enjoy. With thanks giving and Christmas around the corner we prepare more food and look forward to celebrating and giving thanks to God Almighty. For all the good things we bless God for His Mercy and abundant provisions. We spend hours cooking and setting the table to eat most sumptuous, splendid, expensive banquets and luxurious meal are served to impress and delight the taste buds. 
Food is essential for sustenance and bonding with loved ones and friends and family. With thanksgiving dinners and Christmas meals set to display our best cuisines and culinary perfection. After prayers to thank God we eat and converse and take time out to relax and celebrate. Extra meals are regularly brought in to top up supply as we demolish the gigantic heap of food before us. So food is one of the main nutritional and mineral energy sources provided by God to sustain life. Food plays an active role in maintaining life. After relaxing and sharing jokes we catch up on gossip and gaps in information on family progress. After party food parcels given to guests to show how much we can afford to feed them.

The dinner table is decorated with varieties of food piled up so high one cannot see loved across the table until the meal is almost over. Each person eats to their heart's desired them and ensure they have party favours and doggie bags to take home. A lot of effort goes into food production. Food globalisation ensures food supply is available around the clock all year round of all foods in all seasons. Food is not considered as mere nourishment for body but seen as indispensable for good health. A lot of studies reveal impact of food on body weight, mass index, shape, size, fat on body. Health officials, food nutritionists warn us to beware of how much food intake we delight in.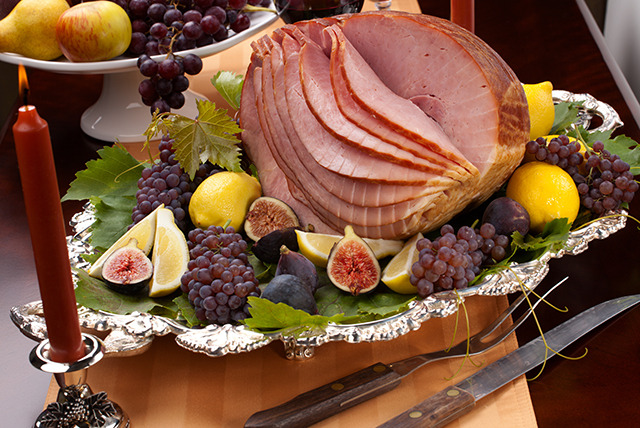 Although we can afford our favourite delicacies we are told to mind the calorie intake, contents and ingredients of our food. We are to ensure we pick best quality food ingredients at reasonable prices. To prepare food well yet to preserve nutrients but kill bacteria. Food is big business with songs and dance about food and food giants now mechanised food production most local communities become unemployed. Food becomes the commodity great source of investment in the stock exchange market. While modern world has developed fertilisers and seed multiplication methods increase food supply the real source of food for eternal life is soul food.
Food is used as an essential tool for political control and domination. Battles are fought over food and lands deliberately mined to prevent people from farming to live a healthy lifestyle. We are thankful and grateful to be highly blessed and so favoured with plenty in over abundance. Over production of food means tons of perfectly good food is thrown away daily yet billions die from starvation.  It is good to nurture and pamper the body to indulge but not in excess for selfish reasons.  It is necessary to receive spiritual food that lasts eternally to never hunger again. 
It is good to know many can be blessed if we give food to others as God commands us to do. Hospitality is one of the great commissions of God to feed people. Feeding programs are wonderful and without them many would not survive today in the world. Food played a great role in Christ's ministry and Christ said to teach about a much more long-lasting eternal spiritual food. A great crowd followed Christ because they saw miracle signs He did. When people followed Christ to hear the good news it often lasted for days or hours on end. They multitude travel so far their food runs out so need to eat quickly.
They followed Jesus to hear His words and teachings so were engrossed in their hearts and minds they forgot about eating. In the remote far  removed desolate place they followed Christ deeper and deeper into the wilderness with no place to get food. They listened intently so enjoyed the message taking in every word Jesus spoke. In such areas of the desert hill sides there were no restaurants, shopping malls, supermarkets or take away. So Christ asked the disciples to help feed the multitudes with some food. It was time for Jesus Christ feed His followers physical food after ministering Spiritual Food. Philip thought it would take more than half a year's wages to buy enough food for all to eat.
After walking and not eating most were tired so weak barely with any strength left to go looking for food. The situation was serious and risky as conditions were unsuitable to feed themselves. They had nowhere to look for food yet hungry in danger of starving to death. So Jesus intervened by the miracle feeding to demonstrate His power over death by feeding them to ensure the remained alive. In the process a little boy offered his dinner Christ blessed and multiplied by God to feed 5,000 with 12 baskets left over. God has more than enough to feed all 5,000 people with five loaves and two fish is indeed miraculous. The Greek term used in Matthew 14:21 specifies 5000 males not counting women or children as was custom.
With more food left over people took extra food home to share the surplus food gathered by disciples after everyone had finished eating. In John 6:1-26, after Jesus fed 5,000 with 12 baskets left over, Jesus crossed the shore with followers. But Christ realised some followed Him for the food provided. So Jesus warned them,26 truly I tell you, you are looking for me not because you saw the signs performed but because you ate loaves and had your fill. 27 Do not work for food that spoils, but for food that endures to eternal life which the Son of Man will give you. For on him God the Father placed his seal of approval." 
Christ said people should not follow God purely for the food and miracles they receive. Seek the Kingdom of God and the righteousness of God, and food all things will be added.Christ said their motive was to feed their flesh so enjoy selfish greed gluttony but not receive the spiritual food Christ gives. Christ advised Christian believers not to focus selfishly on what they get from ministry, but to use it to Glorify God and to help feed God's Children in need. 28 They asked Christ, What must we do to do the works God requires? 29 Jesus answered, To do works of God believe in God  and accept Christ as saviour. To focus on the salvation message of soul winning for eternal life. 
Christ provides both spiritual food and physical food plus living water so believers will not hunger or thirst again. Prophet Daniel and his friends although teenagers were wise enough to discern good food. They obeyed God's commands by feeding body well. In Daniel 1:8-16, Nebuchadnezzar conquered Israel and took Daniel and other Jewish men into his court and so assigned to them food and wine from the king's table. Daniel and his friends made up their minds so refused to eat tantalising salivating cuisine of the king's table, so were not tempted because it was sacrificed to idols. 
Daniel resolved and decided they would not defile themselves with the king's food or wine as it would make them unclean and unholy. The king assigned them a daily amount of food and wine from the king's table. They were to be trained for 3 years to become courtiers to serve the king. Daniel  exercised self control above lavishness so chose healthy eating option. Daniel could have taken advantage of the great opportunity to indulge in excessive lascivious moment. 
They could have eaten all of the fatty delicious king's food and eat anything. Yet did not eat the king's food or drink wine but asked permission from Ashpenaz the chief of the eunuchs to allow him to eat vegetables and drink water not to make himself unholy. Daniel the prophet chosen by God had to watch carefully what they eat according to God's Biblical laws.  Christ warns not to live for bread alone but for every word that comes out of the word of God.
Christ is the true eternal living bread that satisfies eternally forever. By all means eat well, enjoy your favourite foods but do not indulge for food to rule you by gluttony as some did for mere food in following Jesus. One great act of human nature that fascinates and impresses us in living history memory is to meet together around the table eating family meals. The family that eats together stays together so challenged to consider gathering together. Eating community meals touches Christian believers to keep loyal to God.
 Not to follow Christ for the rich picking pecks of free food but follow Christ's Eternal Spiritual Food. Job proved to God material things of the world cannot dissuade or persuade him to turn his back from doing God's business. Material blessings and banquets of feasts is not to stop Christian believers from spiritual soul food of salvation. And to remember to thank God for abundant blessings.
Courtesy:www.popsugar.com
http://www.simplydeliciousdesserts.org
www.thefreshlobstercompany.com