Some former Jehovah's Witnesses, live a disfellowshipped shunned life, leaving the religion is seen as a mark of losing faith. It can also mean losing loved ones, in many cases, friends and family are told to cut all ties with ex-believers, leaving them isolated and sometimes suicidal. "I do not speak to any of my family," Sarah, not her real name tells BBC's Victoria Derbyshire programme. Being "disfellowshipped" is exclusion from Jehovah's witness and so no contact is allowed." Last year, Sarah in her 20s was excluded by Jehovah's Witnesses in this process known as the "disfellowshipped" members. She says it was sparked by her refusal to live in an abusive relationship. She claims her partner at the time was violent towards her at one stage leaving her with broken ribs.
Removing the 'wicked?'
Going to the police and involving those from outside the religion is heavily discouraged by Jehovah's Witnesses, she says, claiming that elders within the faith refused to punish her ex-partner's behaviour. It was when work colleagues noticed the bruising, and convinced her not to put up with the abuse, she says she fled the relationship. Sarah claims she was consequently disfellowshipped by the religion, and that her friends and family cut all ties with her. This is due to the fact that the Jehovah's Witnesses think those outside their religion can be of detriment to their faith. In another statement, the religious group told the BBC:"If a baptised Witness makes the practice of breaking the Bible's moral code, and does not given evidence of stopping the practice, he or she will be shunned or disfellowshipped. "When it comes to shunning, Witnesses take their instructions from Bible on this subject as their Bible clearly states, 'Remove the 'wicked' from among you.' On the night she was disfellowshipped, Sarah said her mother refused to talk to her. Her father woke her up at 07:00 to kick her out of the home. Responding to Sarah's claims, Jehovah's Witnesses said while it could not comment on individual cases, "but violence, physical or emotional, is strongly condemned in Bible with no place in Christian family."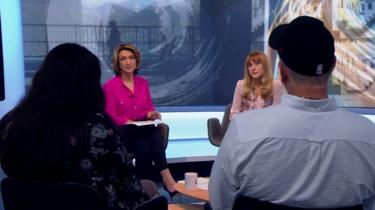 Image caption: Sarah and John (front of shot) told Victoria Derbyshire they were shunned by their family and friends. So is John, not his real name who became a Jehovah's Witness as a young boy when his parents decided to join the religious group. However, two years ago, he was disfellowshipped as he missed Jehovah's Witness memorial service seen in that religion as an important event. He had also begun to privately have doubts about some of the religion's teachings, questioning the faith's assertion that the end of the world is imminent, and that only 144,000 human beings will go to heaven. The 144,000 they consider as synonymous with "little flock" of Luke 12:32 serve with Christ as king-priests for a thousand years the other people accepted by God as "other sheep" of John 10:16 "great crowd" in Revelation 7:9,14 as the resurrected "righteous and exclusively serve Jehovah on earth.
Bible clearly states specifically 144,000 are from 12 tribes of Israel sealed from all tribes in Revelation 7:4." Nothing in this passage leads to interpreting the 144,000 as the Jehovah's Witnesses. The literal number of Jews 12,000 are taken from tribe of the "sons of Israel." The New Testament DID NOT replace Israel with any church on earth. 144,000 adds up from 12,000 from tribe of Judah sealed, 12,000 from tribe of Reuben and 12,000 from tribe of Gad, from tribe of Asher 12,000, tribe of Naphtali 12,000, the tribe of Manasseh 12,000, from tribe of Simeon 12,000, the tribe of Levi 12,000, tribe of Issachar 12,000, from the tribe of Zebulun 12,000, from tribe of Joseph 12,000, from the tribe of Benjamin 12,000. These total 12 tribes constitute the children of Jacob called Israel. Ancient history of Israel shows these tribes settled according to their names on their land as recorded in the political maps of Israel. The old map show these names of 12 tribes written on ancient original Jewish maps.

These 144,000 Jews are "sealed" for the special protection of God from wrath of Divine judgment punishment, Antichrist to perform God's mission in tribulation period in Revelation 6:17. So withstand wrath to come in tribulation period of seven-year when God will enact Divine judgment against those who reject Him and will complete His plan of salvation for the nation of Israel. This is according to God's revelation to prophet Daniel 9:24-27. The 144,000 Jew "first fruits" in Revelation 14:4 from redeemed Israel as prophesied in Zechariah 12:10, Romans 11:25-27 and their mission is evangelize the post-rapture world and proclaim the gospel during tribulation period. So the result of their ministry, millions "a great multitude no one can count from every nation, tribe, people and language says Revelation 7:9 come to faith in Christ.
The confusion of 144,000 is the result of the false doctrine of Jehovah Witnesses. The Jehovah's Witnesses claim 144,000 limited number of people only reign with Christ in heaven to spend eternity with God. These, the 144,000 Jehovah's Witnesses call the heavenly hope. Those who are not among the 144,000 will enjoy what they call the earthly hope paradise on earth ruled by Christ and the 144,000. Jehovah's Witness teach a caste society in afterlife with a ruling class 144,000 to rule. The Bible DOES NOT teach a "dual class" doctrine. The people ruling in millennium with Christ consist of the church believers in Jesus Christ in Bible in 1 Corinthians 6:2. The Old Testament saint believers who died before Christ's first advent in Daniel 7:27, tribulation saints those who accepts Christ during tribulation Revelation 20:4. The Bible DOES NOT put limited places in heaven, including countless multitude from all nations, tribes, languages standing with palm branches before God's Throne in Heaven. After the millennium is eternal state, at the completion of the millennial period. At that time, God will dwell with us in New Jerusalem in Israel. Yahweh Our God and HIS people Revelation 21:3 dwell in perfect peace on earth Forever inherit promise to us in Christ sealed by the Holy Spirit in Ephesians 1:13-14 as Co-Heirs with Christ in Romans 8:17.
VIEW ON BLOOD TRANSFUSIONS
Jehovah's Witness religious view on the blood transfusions of people is affected and tarnished after John's friends died, when a blood transfusion which is not allowed in the faith might save him. "It was a waste of a life," he says. John says he later discovered his wife testified against him during the process that led to his disfellowship, which he believes placed great strain on their relationship. He left family home living temporarily in tents and caravans. "It was a very isolating time. I didn't have anyone, I felt quite suicidal," he says. He has now lost contact with his two adult children and siblings. "Sometimes I send them a message saying, 'I love you, I'm still thinking of you.' But usually there's no response," he says.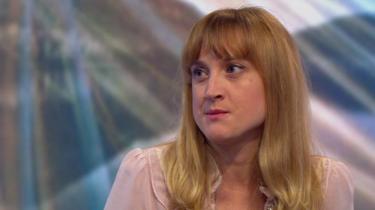 Image caption of Terri O'Sullivan kicked out of her home by her mother based on belief. According to Jehovah's Witnesses faith of more than 138,000 members in UK and more than their eight million followers internationally. Similarly, Terri O'Sullivan left the religion 17 years ago, aged 21, and was kicked out of her home by her mother. She now runs a support network for those who leave or are excluded from it. She says she is yet to find a former Jehovah's Witness who has not experienced any depression, alcoholism, suicidal feelings or self-harm. She adds going through a formal disfellowship when they leave, the relationships become affected. With some ex-Witnesses," she says, some of their families will still talk to them but it is always strained. Jehovah's Witnesses recruit by door to door evangelism and friendly volunteers are people centred.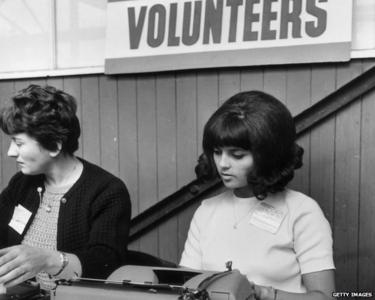 Image copyright GETTY IMAGES Image caption Jehovah's Witness recruitment drive in London in 1966. Founded in US towards end of the 19th Century, under leadership of Charles Taze Russell. The Headquarters in New York. They think traditional Christian Churches deviated from the true teachings of the Bible, and do not work in full harmony with God. Traditional Christian Churches do not regard the movement as a mainstream Christian denomination because rejects Christian doctrine Trinity: LORD GOD ALMIGHTY the Father and Lord God Almighty the Son Jesus and God Holy Spirit. As heirs to a throne are revered at same level of Kings and Queens so KING OF Kings Yahweh represented by Jesus deserves Glory and Honour. The Jehovah's Witnesses do not believe that Jesus will come back to earth to Rule in the flesh. The Bible says anyone who does not believe Jesus came on earth in the flesh is anti-Christ and anyone who does not believe Jesus will return in the flesh and seen by the whole world is an anti-Christ too. Jehovah's Witnesses say Jesus dematerialised into Archangel so they will rule the earth replacing Jesus so believe humanity is now in the "last days" and final battle between good evil will happen soon.
Sarah says loss of her closest family ties is "very, very difficult" to cope with. She is engaged and aware she is "having to plan a wedding where your parents won't attend." "I would class myself as an orphan, which is quite sad," she says. Her support network comes the friends at work. When she left the faith, they "rallied around" her in contrast to what she expected. Jehovah's Witness people are told non members are awful, so bad association and so God is going to smite them all during Armageddon. To Sarah's surprise people opened up their homes to her and support her.
Lasting Good Memories
Sarah is still, however, complimentary about most of the people in her former faith. "There are good people in that religion, who believe they are saving people's lives by spreading the faith's message," she says. "I look back with some happy memories, because they were the last memories I have with my family and siblings. "But then I do have to look back and feel a lot of heartbreak that I'm never going to be able to sit down with them for a Sunday meal again. "When they die, I probably won't be invited to the funeral either."
Watch Victoria Derbyshire programme on weekdays between 09:00 and 11:00 on BBC Two and BBC News channel.